And so the league has been put to bed. Over the spring we saw many high-quality games and Kilkenny and Tipperary, as is often the way when they meet in finals, gave us all a decider to savour.
You could argue that as many as six counties have a chance of lifting Liam MacCarthy on the steps of the Hogan Stand on 7 September.
Eddie Brennan believes the reigning champions Clare have the panel to follow up on the heroics of last September when they beat Cork after a replay.
Speaking on RTÉ's League Sunday, the former Kilkenny star said: "I'd imagine all the other teams will be analysing Clare upside down, inside and out. It's one of the joys of being champions – you go around with a target on your back.
"I think they have a squad that are certainly good enough to take it on – the question is do they have the hunger to do it again? What we do know is that Clare have youth and speed in abundance."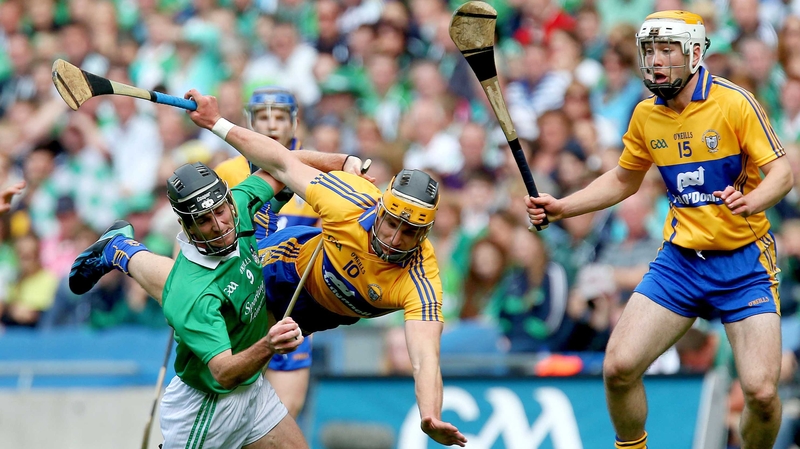 Brennan went on to highlight the style of play that brought the Banner a rich dividend in 2013
"Their game is all about creating space in their forward line to allow runners come through and go for goal," he added.
"They have pacey forwards. Against Limerick last year Darach Honan was on the edge of the square – a lone man inside – while the other attackers were criss-crossing out the field.
"Last year we felt Clare came in under the radar; people maybe underestimated them slightly. That's not the case this year. Their forwards are probably going to be marked that bit tighter this summer.
"Overall they are a fine hurling team. With only one retirement since from the All-Ireland winning squad they are the team to beat."
MUNSTER
Clare begin their campaign against the winners of Cork/Waterford, while Tipperary face Limerick in a repeat of last year's semi-final.
Former Tipperary star Brendan Cummins is tipping his native county to face Clare in the provincial decider on 13 July.
Also speaking on League Sunday, he said: "Limerick are coming into Thurles on the back of a bit of hassle following the departure of Donal O'Grady. They'll be expecting to give Tipperary a good rattle; it's a long time since they won in Thurles. Tipp, after their league final showing, will have good confidence coming into it.
"You'd expect Cork, having come through the lower tier in Division 1 of the league and then played Tipperary in the quarter-finals, to have learned a lot. They'll have learned a bit more about how the sweeper system works and minds will be focused on not conceding goals. Goal concession has been a problem for Cork.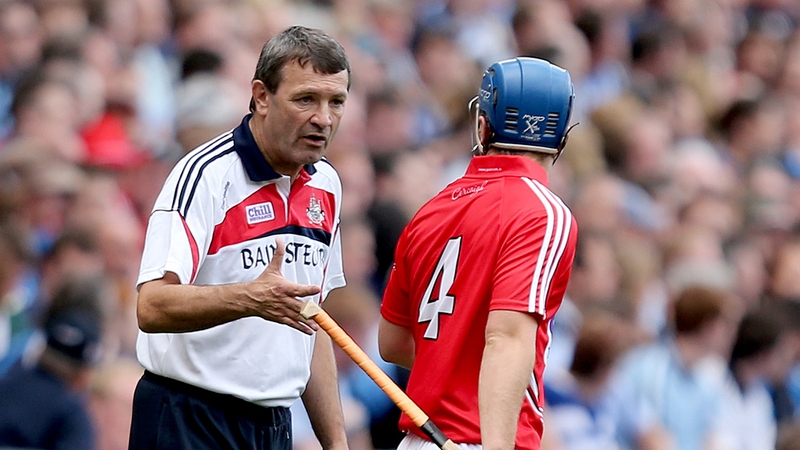 "Waterford will have had a good break since the league. If they beat Cork other teams will look at the advantage of having such a lay-off. However, it's very hard to look beyond Cork winning that game.
"We'll then have a re-run of last year's All-Ireland final. I fancy Clare to do the business. In the Munster final I expect them to face Tipperary. With a bit of luck hopefully Tipp can do it."
LEINSTER
This year's campaign has already begun with the introduction of a round robin format involving Antrim, Carlow, Laois, London and Westmeath. The top team plays Wexford in the quarter-final, with the runner-up to face Galway. Kilkenny and Offaly clash in the other quarter-final.
Defending champions Dublin will play Wexford/round robin team in one semi-final, while the winners of Galway/Kilkenny have a date with Galway/round robin team in the other last-four tie.
Brennan thinks Dublin have a great draw.
"It's an ideal draw for Anthony Daly's Dublin. I know he won't be happy with us putting the hex on him like that.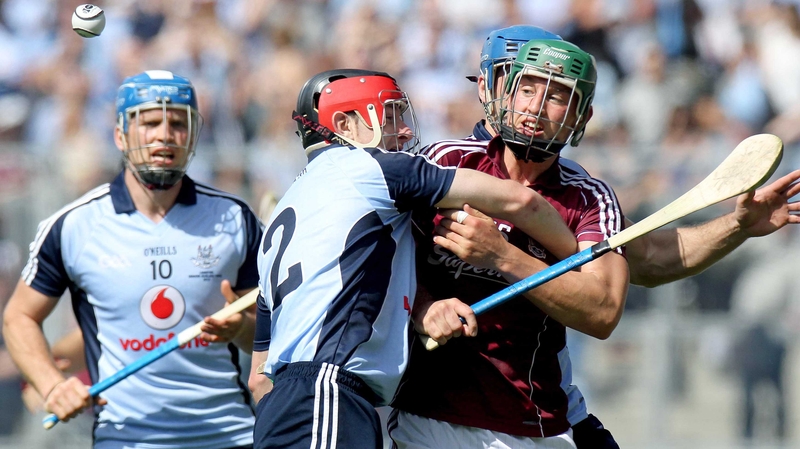 "They have had time to gather their thoughts and get ready for the Championship. I think, however, they'll need to find one more marquee forward and a consistent free-taker."
As for the other teams, Brennan added: "Laois have made a bit of progress and if they top the round robin, they won't fear facing Wexford. There is also the potential of Dublin having to go to Wexford Park in their opening match.
"Galway and Kilkenny are the stronger on the other side. After winning the league, Kilkenny are in a good place."
The Cats are joint favourites with Clare to regain their crown come September and Cummins has been impressed by the way Brian Cody has freshened up things for this year's battles.
"As an observer I was interested in what Brian was going to do.
"Padraig Walsh has been an unbelievable find for him. The hallmark of all great Kilkenny players is that they are on to the breaking ball in a flash.
"So far this year Walsh has exemplified this. He's obviously been watching his brother Tommy, insofar that he's very cool and calm in the way he does things. He played really well in the league final.
"The other player to highlight is Cillian Buckley. He's played in the forwards but I think wing-back and midfield are his best positions. This year at number seven, he has proven to be a great worker and great athlete. He knows the Kilkenny way and can play that perfect diagonal ball up to the likes of Henry (Shefflin) in the forwards.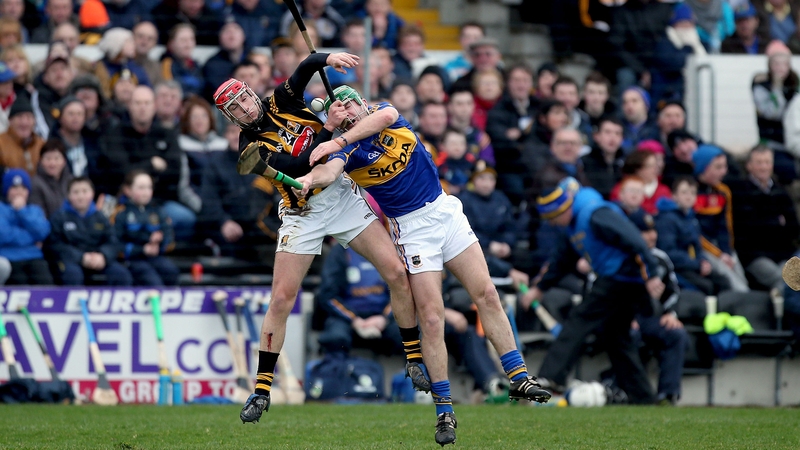 "Mentioning attack, the contribution of Colin Fennelly has to be admired. If any defence gives this guy space, he has the composure and pace to cause havoc."
All told Cummins reckons Kilkenny have it right in key areas to be a real force again this summer.
"The development of the team so far will ensure that if they reach Croke Park they'll be able to play a running game with an athletic half-back line, while also having power and pace if they drive down the middle."
Who will win the All-Ireland?
Eddie Brennan: "It would be hard to stray away from my own lads. But I've had this feeling since the start of the year that Dublin might just be the team this year. If they get a little rub of the green, they may get over the line. As for dark horses, I'd be keeping an eye on the Rebels."
Brian Cummins: "I'll go with Kilkenny. They dug out a win in the league and we may see something similar over the course of the year. They'll have this drive for Henry (Shefflin) and all that goes with it.
"I'd agree with Eddie in that Cork will have an awful lot to offer."