Tipperary seek long overdue win against Kilkenny in League final
Updated: Sunday, 04 May 2014 16:03

| Comments
By James McMahon
For the fifth time since 1968, Kilkenny and Tipperary are set to do battle for league honours.
In that time the Cats have enjoyed four victories. The bookies have them as favourites to make it five at Semple Stadium on Sunday – and in the process complete a hat-trick of title wins.

Tipperary are seeking a first success since 2008. In the interim they have twice come up short against Kilkenny in the decider.
Many fans will recall the '09 final that went to extra time. The age-old rivals served up a classic on that day five years ago, with the Cats prevailing at the finish.
Those expecting another absorbing clash at the weekend will point to their last meeting on 23 February at Nowlan Park.
Tipperary scored four goals in the opening half to lead by six at the break. However, Kilkenny's resolve once again came to the fore in the second period and Colin Fennelly's 3-05 from play helped in no small way to securing a 5-20 to 5-14 success.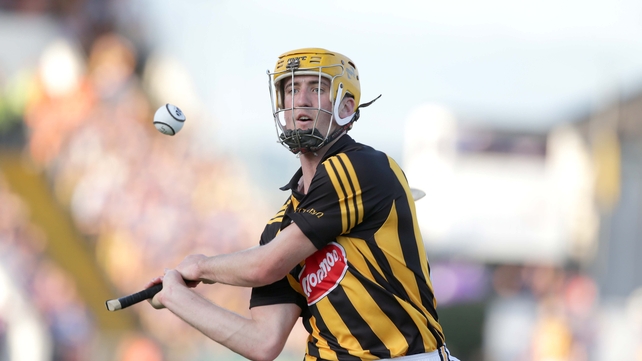 It was the Black and Amber's first win of the campaign and while they did subsequently taste defeat against Dublin, consecutive wins against Waterford, Wexford and Galway now sees them 70 minutes away from winning a 17th league crown.
For Tipperary, the loss against the Cats was one of three in this year's spring campaign. Their 1-19 to 0-19 victory over Dublin ensured their survival in the top flight – but only just. A two-point win would have seen Dublin make the quarter-final and have Tipp facing the relegation play-off.
Such fine margins can act as a springboard for greater things and Eamon O'Shea's side have reaped a harvest of sorts since. Cork were edged out in a pulsating last-eight meeting, while Clare were kept at arm's length throughout the semi-final a fortnight ago in .
Tipperary on the rise?
Tomás Mulcahy accepts that Tipp's focus is on their Munster Championship opener against Limerick, but Sunday's match is nevertheless important as they bid to atone for the hurt of last year.
"Winning the league would be a huge boost for this Tipperary side ahead of the date with Limerick," said Mulcahy.
"Limerick got the better of them in Munster last year – it was a match Tipp could have won – but what awaited them was a qualifier against Kilkenny. They lost that and they were out of the championship in early July."
Tipperary's form heading into this final is good and with four weeks to go before the Limerick game – they would appear to be on track in their quest to exact revenge for last year.
"I was particularly impressed with their win over Clare," said Mulcahy.
The 2-23 to 2-17 victory at the Gaelic Grounds was richly deserved and while Seamus Callanan top-scored for the Premier, the contribution of Patrick 'Bonnar' Maher cannot be overlooked.
"Bonnar Maher brings a welcome physicality to Tipperary's game," Mulcahy added.
"He has great ball control, that belies his somewhat awkward style and he gave Clare's defence no end of worry. He also scored the two goals.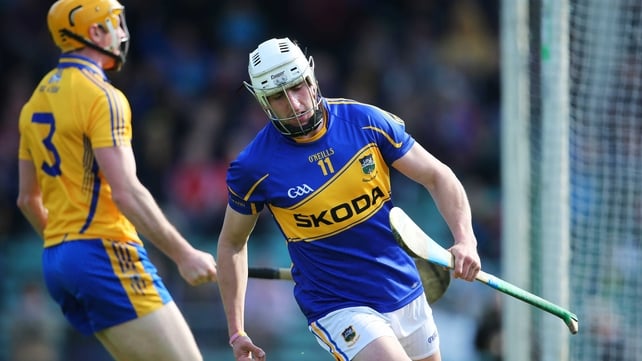 "I felt Tipperary played for the full 70 minutes the last day and had the composure to pull away when Clare threatened in the second half.
"Recent seasons have seen Tipp teams not press home their advantage. It's the reason why the county has not been more successful and is all the more surprising given the talent that has come through from underage."
Cats look to restore old order
Kilkenny did win the league in 2013. It was a competitive series and that, coupled with the injuries to key players, ultimately derailed them in their quest to retain Liam McCarthy.
A new year has brought a new approach and fresh faces - particularly from Kilkenny.
"You could argue that the appetite wasn't there last year and maybe a 'cosy cartel' had formed with regard to players knowing that they were certain of their places", he explained.
"However, Brian Cody has looked at the reservoir of talent within the county and the likes of Brian Kennedy, Padraig Walsh and John Power have really made their mark.
"You wonder will the likes of Tommy Walsh and Jackie Tyrell be assured of their starting places come championship?"
One player to catch the eye is Cillian Buckley.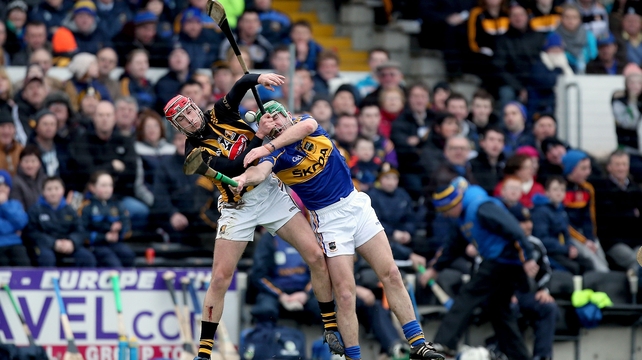 "He really dominates that half-back line. It's an unfamiliar position for him but he delivers great ball into the inside forward.
"He's an excellent reader of the game and can pop up with a crucial score when needed as was the case against Galway in the semi-final,"
The verdict:
Kilkenny have had the upper hand on their rivals in recent years. But is the pendulum about to swing?
"Tipperary will be keen to send out a signal that they are definitely back. A lot was written and said about their well-being earlier in the spring. Their response has been impressive.
"Kilkenny, under Brian Cody, want to win every game and it will be no different on Sunday.
"However, the greater momentum is with Tipp and I fancy them to come through."
Live coverage and updates of all the day's GAA action from 14:00 on Sunday 4 May on RTÉ Radio 1, RTÉ RnaG and RTÉ.ie (Worldwide). Television highlights on League Sunday from 19:30 on RTÉ Two and RTE.ie (Ireland only)