Hurling League: Brendan Cummins on this year's contenders
Updated: Sunday, 16 Feb 2014 11:06

| Comments
The curtain came down on Brendan Cummins' inter-county career after Tipperary exited last year's championship. Viewed as one of the best shot-stoppers in the game, Cummins spent 19 seasons between the posts for the Premier County.
In that time, he won two All-Ireland titles, five Munsters and three league crowns. All Star recognition came his way five times.
A standout memory for many will be the series of saves he made in one thrilling snapshot against Kilkenny in the 2003 All-Ireland semi-final. (The Black and Amber did eventually find a way through!)
Now looking on from behind the fence he sets the scene as to how the leading lights are shaping up ahead of the spring campaign.
When assessing his native county, he feels they need to find a level of consistency.
"Tipperary will be looking at the league to find a settled team. I expect them to reach the knockout stages and after that their aim will be to win it – though it won't be the end of the world if they don't.
"They won the Waterford Crystal, and such a success is key to building confidence ahead of the serious business. Eamon O'Shea is a fine coach and he will be trying out new players in the weeks ahead with one eye obviously on the championship.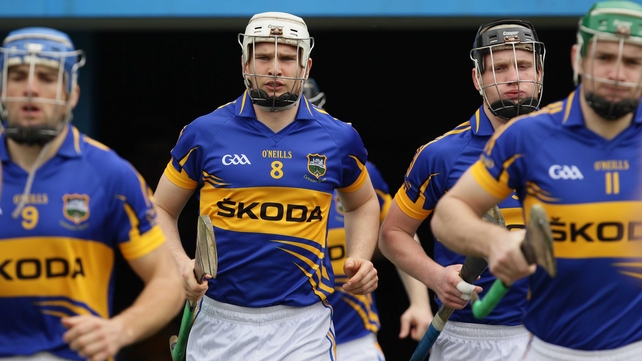 "By the end of the spring I hope he will know his strongest team. People have criticised Tipperary for maybe not pushing on after the 2010 All-Ireland win. The Saturday after that win we won the U-21, so expectations soared. Then again you had teams like Kilkenny and Galway to contend with.
"This year it's about finding that level of consistency from game to game. If we can get that in what will be an ultra-competitive league then I think we'll be on the right road."
Like so many observers Cummins expects Kilkenny to come back strong this year.
"You just had to watch Brian Cody patrolling the sideline in the Walsh Cup final. You could see he meant business and his side responded in kind.
"The coach is back in the full of his health again and key players, you can bet, are raring to go again. Their opening game against Clare in Ennis will tell us a bit more about their appetite.
"Kilkenny have won so many leagues in the last decade and I'm not surprised that they are favourites to triumph again."
Cork and Limerick clash in Division 1B this weekend and it's a match our analyst is really looking forward to.
"Both sides will be desperate to get promotion. After their exploits of last year the pressure will be on them to deliver even more.
"1B is a difficult section, however. Offaly and Wexford be no pushovers. Last summer Wexford pushed Clare really hard in the qualifiers, while Offaly now have the legend that is Brian Whelehan in charge of them.
"Cork came within a whisker of winning the All-Ireland in the first game against Clare. I think they'll need to tighten up at the back if they are to go one step further later in the year.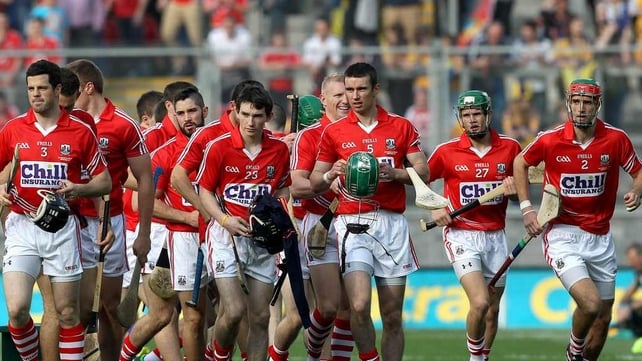 "Limerick lost out narrowly in getting promotion in the last two seasons, so they'll be hell bent in making a good start on Saturday evening. Seeing how they evolve from last season will be interesting."
Leinster champions Dublin will want to build on last year's successes, which included league promotion.
"Dublin will be mad keen show that last year wasn't a one-off in terms of their Championship effort.
"Should get to the quarter-final, and on their day are capable of winning it.

"An away visit to Galway and a home tie against Clare should give an early indication as to their early-season merit."
Turning his thoughts to the Clare, Cummins will play close attention to their opening games.
"It's quite likely that Clare are 4-5 weeks behind everybody else in terms of preparation. The ground is quite soft at the moment, and that might impact their approach to matches in the early rounds.
"They may not really find their stride until later in the spring – when conditions underfoot harden.
"Knowing Davy (Fitzgerald) he will be determined that the squad push on this year. The talent is definitely there on the back of the U-21 success.
"I'm going to the game against Kilkenny this weekend, where Clare, I have no doubt, they'll be more tuned in than was the case against Tipperary in the Waterford Crystal final.
Finally Waterford come under the spotlight and the former custodian feels it's important they start the league well.
"An away game against Tipperary is a tough start for them. However, they did cause a few surprises last season and having a new manager in Derek McGrath could see an different approach in their style of play.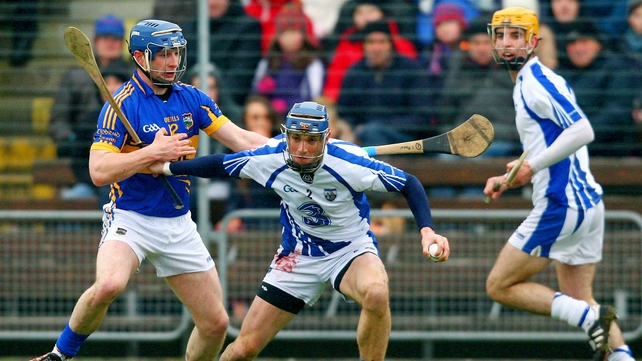 If Waterford begin the league with a few defeats – they will struggle – such is the quality in 1A.
When asked about a player to watch in the months ahead, Cummins, not surprisingly, looked to his home county.
"Jason Forde is a player that excites me. He didn't get much of a run last year – only got a small look-in against Kilkenny in the championship. Prior to that, he was outstanding in the league semi-final win over Dublin.
" If he matures and sees action in a run of games then he has the potential to be a corner forward of real quality."