By Joe Dooley
This year's Senior Hurling Championship took another exciting twist when Cork and Clare played out their thrilling draw on 8 September.
While the game was by no means a classic, it had some great point-scoring by Clare, two great goals from Cork and a pulsating finish with Clare corner back Domhnall O'Donovan scoring the equalising point with the last puck of the game.
The reality is that the Banner were by far the better team the last day, winning most of the individual battles and also the tactical battle.
They contained Cork to a total of three wides - all from placed balls, none of them from play.
The switch of Pa Donnellan to midfield to man-mark Lorcan McLoughlin rather than playing his normal sweeper role was a master stroke and seemed to really have caught Cork by surprise.
"The reality is that the Banner were by far the better team the last day"
Clare lined out with a very physically strong half-back line and with their forwards and midfielders tightening up on Cork's puck outs, Anthony Nash was forced to puck long into this area where Clare were dominant.
Cork, on the other hand, lived on scraps for most of the game and particularly in the first half with only Seamus Harnedy making any impression up front.
At the back they were struggling big time to keep pace with the Clare forwards with most of their defenders hurling from behind and giving up easy possession to Clare.
Despite so much going against them they managed to pull the game out of the fire, mainly due to individual brilliance for two of their goals and the free taking of Patrick Horgan, which was top class throughout.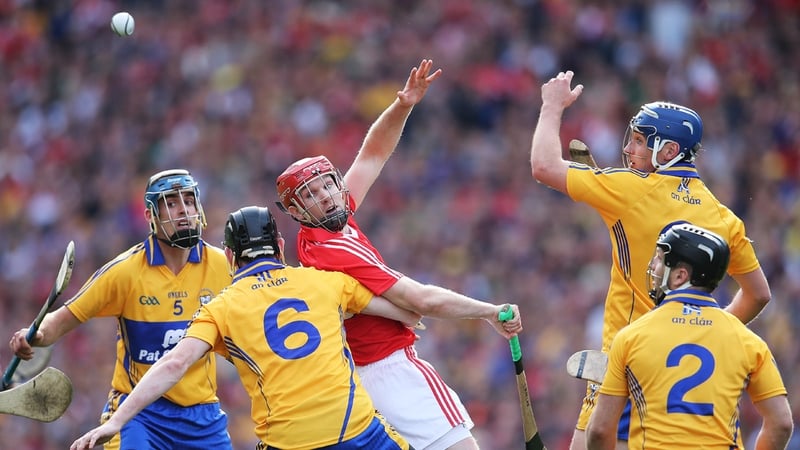 Without doubt the occasion did appear to get to a number of players.
The best and only time I ever got advice on big game nerves was before the 1994 All-Ireland final against Limerick.
I received a phone call late one night from a former Tipperary hurler and excellent team trainer from Roscrea by the name of Martin Loughnane.
His advice was to get in around the Limerick goal mouth area as often as you can, particularly early in the game. They will not be expecting you to pop up in there as I was selected to play wing-forward.
After less than five minutes of the final we won a penalty and, remembering Martin's advice, I made sure to be the first in after it was hit.
Joe Quaid made a great save but the rebound came back to me and I tapped into the net and that definitely helped settle me and the team into the game.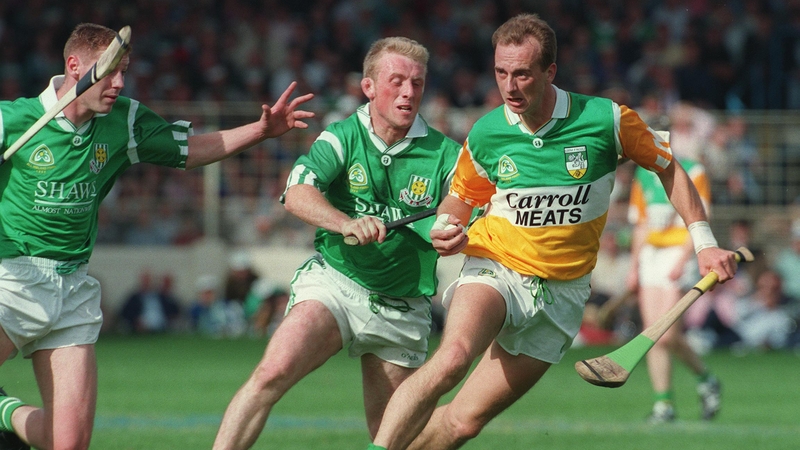 For all players on Saturday the best advice I could give is to concentrate on getting right even one aspect of their game - especially something that will get them involved in the game early.
As regards to who has the momentum for the replay, the best experience we had were the three All-Ireland semi-finals against Clare in 1998.
There is no doubt but the team with the best momentum going into each game performed better.
We had it for the first drawn game as we went in as underdogs and rose to the occasion with Clare lucky to snatch a draw with a late free.
In the replay they played us off the field and we were fortunate that Jimmy Cooney blew up early.
In the final game, with our supporters fully behind us, we had a momentum that was not going to be stopped and we won that final game in Thurles.
The bottom line is that both teams were equally as good as each other on any given day but the level of each team's performance rested very much on who had the momentum behind them going into each of those games.
There is no doubt that Clare are the form team but I feel the momentum is with Cork for this replay because of how poorly they played in the drawn game.
Tactics will also play a big part in the final.
In those matches with Clare in 1998 I was marking Frank Lohan for the first two games and he was a top-class man marker who did not give you much room.
For the third game in Thurles Clare switched Frank across to pick up my brother Billy, who they regarded as a bigger goal-scoring threat, with the result that I got a bit more room and managed to score a few crucial points on the day.
The match-ups and lessons learned by both Cork and Clare from the drawn encounter will also be crucial in deciding the outcome of this final.
These are the moves than win and lose big matches.
The three-week break will not give an advantage to either team except that it does add significantly to what has already been a long season and we will not know until the evening of the match how this has actually affected either team.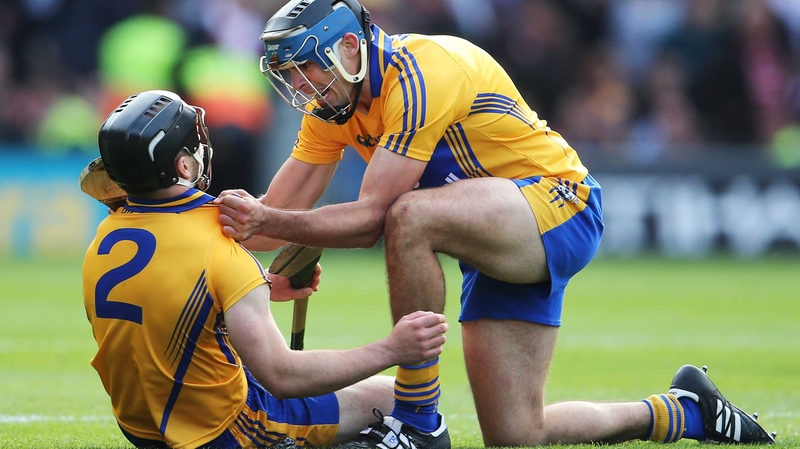 Another factor that could have a bearing on the outcome is how either team copes with playing under the artificial lighting that will be required before the game is over.
The training sessions down Leeside should have had a real cutting edge to them over the last two weeks and I expect to see a much sharper and more determined Cork side playing in the replay.
JBM has made only one change to his team bringing in Cian McCarthy to strengthen his half-forward line.
l can see Cork making some positional switches on the day and I would not be surprised to see Brian Murphy back in the full-back line where he is more comfortable. Tom Kenny is unlucky not to be starting.
Clare on the other hand are on a huge roll and if they can reproduce the form of the drawn game, and there is no reason why they won't, then they are in with a great chance of winning.
They need to tighten up around their own goal area and be more clinical with any goal chances they create.
Again, I expect Davy to hatch a different game plan for the evening of the replay with possibly a personnel change up front.
My head and logic says Clare should win and could even win well but my gut feeling is that Cork went home with their pride very much wounded after the last day and I expect them to collectively raise their game enough to just about shade it.
Live television coverage of the All-Ireland Hurling Final Replay between Clare and Cork from 16:00 on Saturday 28 September on RTÉ Two and RTÉ.ie (Ireland only).
Live radio coverage of all the day's action from 14:00 on RTÉ Radio 1, RTÉ RnaG and RTÉ.ie (Worldwide).