Kilkenny v Waterford, Semple Stadium, 7pm
Last Saturday evening in Nowlan Park was one of those sporting occasions that will live long in the memory, not specifically for the quality of hurling but for the atmosphere and excitement before, during and after the game.
The display by the Kilkenny backline in fetching some brilliant high ball in the closing stages when the game was in the balance was massive.
The cheer that greeted the return of Henry Shefflin must have been heard in Dublin and I think all supporters are thrilled to see him back playing again.
Kilkenny supporters came out in big numbers and were eager to show their team that they were going to be behind them in their greatest hour of need.
The build-up all week in Kilkenny helped motivate the players to raise their performance from previous games and it was just about good enough to get over Tipperary who contributed to a great game and had little luck on the evening.
The build-up this week for Saturday night's game against Waterford is much more subdued and is potentially a huge banana skin for the Cats.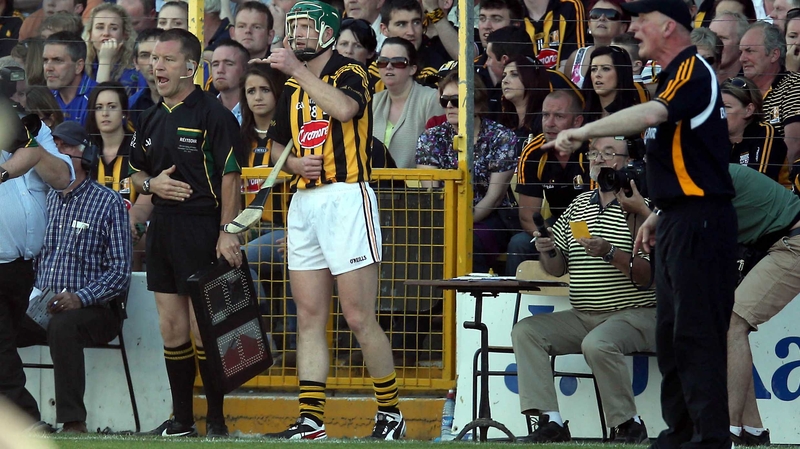 They still have the same serious injury problems as last week and are still relying on Eoin Larkin from placed balls to get most of their scores.
Brendan Cummins had only one save to make in last week's game.
If Kilkenny do not start scoring goals then they will be very vulnerable, but all they want right now is to keep winning games and any margin will do.
Waterford are an improving team.
I have seen them up close twice in the Championship and while they appear to be relying heavily on Maurice Shanahan for scores, they have other good young forwards in Jake Dillon and Brian O'Sullivan.
"If Kilkenny do not start scoring goals then they will be very vulnerable"
Seamus Prendergast is a great leader and they have strengthened their forward line with the addition Shane O'Sullivan and Paudie Mahony.
The return of Richie Foley to midfield has also strengthened the team, and with Noel Connors, Brick Walsh and Kevin Moran driving it on from the back, they are not to be underestimated.
Waterford have had a nice run of games since playing Clare, they are a very fit team and their confidence is growing.
They have nothing to lose and will go at Kilkenny from the throw-in and cause them lots of problems.
I would expect Kilkenny to be seriously on their guard, and with Henry available to play a bigger part this week, they should be too strong overall for Waterford and get home by a couple of points.
However, It is not a foregone conclusion by any means.
The lift they received from their own supporters last week will make training a little more enjoyable this week, but that will mean nothing if they are beaten this evening and they know that.
Live radio coverage of all the day's football and hurling action featuring Waterford v Kilkenny on Saturday 13 July from 15:00 on RTÉ Radio 1, RTÉ RnaG and RTÉ.ie (Worldwide).