By Micil Glennon
There may be three tiers in Leinster hurling but it's effectively a two-horse race where champions Galway and All-Ireland holders Kilkenny are a step ahead of the rest.
Dublin, Offaly and Wexford form the second-tier but look unlikely to break through this year.
Below that again Antrim, Carlow, Laois and London, on the same side of the draw, will regard a win or two as a decent return.
Antrim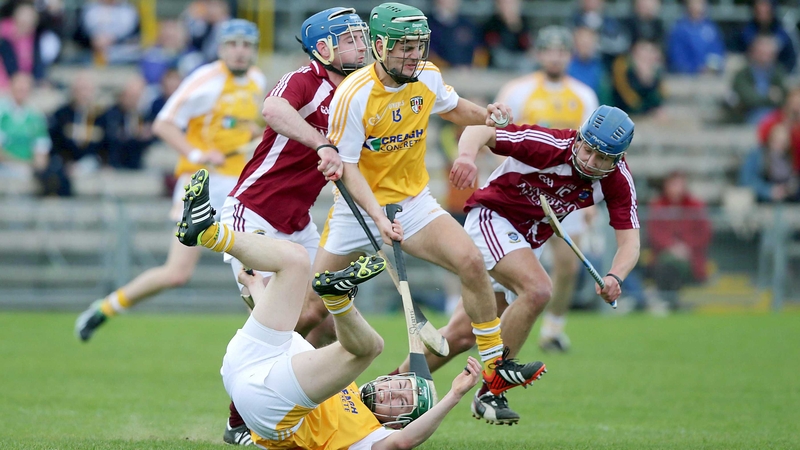 The Saffrons maintained their Allianz National Hurling League Division 1B status with a win over Carlow in the play-offs and withstood a stern Westmeath challenge in the preliminary round to book a date with Laois on 18 May.
After a disastrous 2012 with a shock defeat to Westmeath, back-room and player discontent, all ending with a 32-point loss to Limerick in the qualifiers, they will take great confidence from their progress so far (they also won the Walsh Shield) into the clash with a Laois, who won promotion from 2A.
Their main man is Neil McManus, on his day a pest to most defences.
If they can get by the O'Moore County, Carlow or London await and that presents the real possibility of a getting three Championship wins in a single summer. More than that, Kevin Ryan, in his first season as boss, could not ask for.
Carlow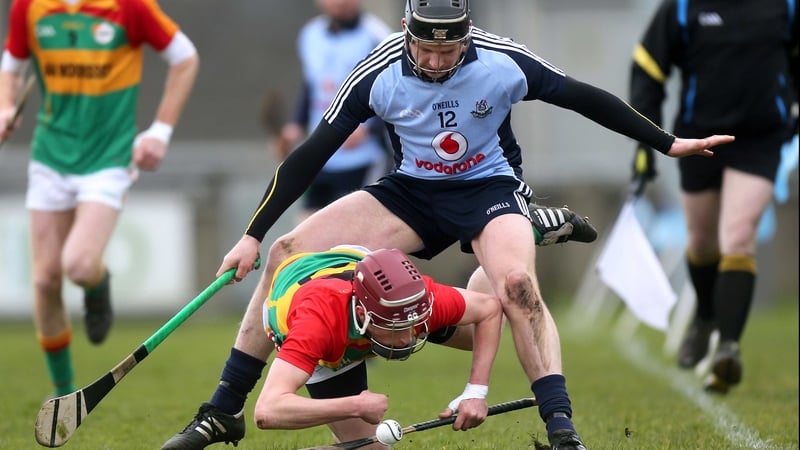 New manager John Meyler saw his side slip into Division 2A after losing the play-off match to Antrim. The table shows that they lost five from five but they gave Wexford and Offaly, who needed a late goal to win, runs for their money.
They now have a chance to get a Championship win under their belts with London calling to Dr Cullen Park on 18 May.
And while Exiles will come in boosted by their ascent to 2A, courtesy of a play-off win over Meath, the rise in standard might be too much and Carlow can then look to a clash with either Antrim or Laois.
Dublin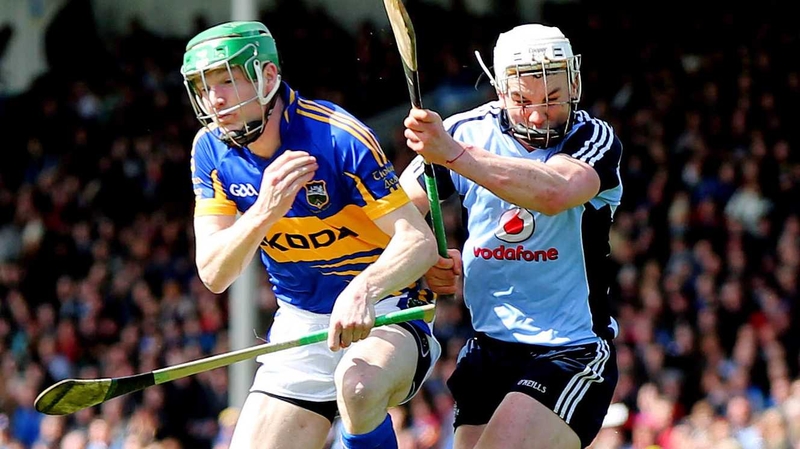 The men from the capital have achieved all of their pre-season targets to date. A long and successful run in the Walsh Cup allowed them to find their feet ahead of the league campaign, in which they secured promotion.
Manager Anthony Daly has admitted that they got carried away with their 2011 success and that they have learned from last year's relegation not to buy into the hype that inevitably surrounds Dublin.
They travel to Wexford on 8 June in the quarter-final, having beaten the Slaneysiders by 13 points at the same venue in March.
Since Dublin hurling got its act together in the last decade, they've lost two Leinster finals (both to Kilkenny, 2009 and 2011), so claiming the Bob O'Keeffe Cup would be a significant step along the way to the ultimate prize.
But Kilkenny and Galway stand in their way and Tipp's demolition job in the NHL semi-final showed a gulf in class between the divisions that probably won't be closed this summer.
Galway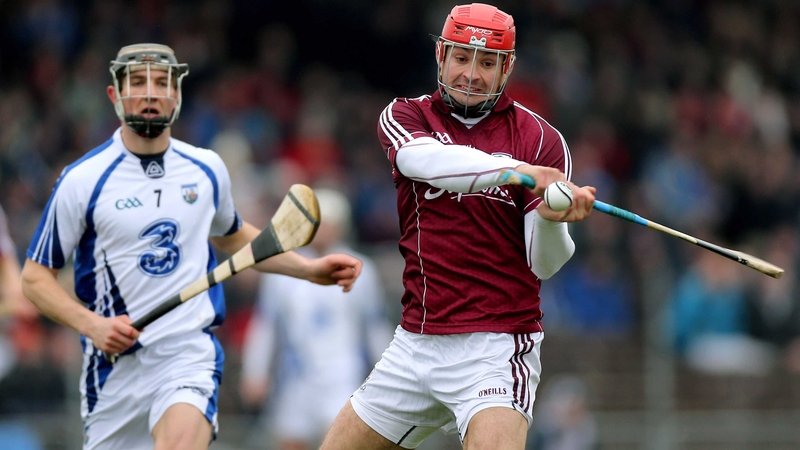 The reigning champions might have had their eye on a League title but, having narrowly accounted for Kilkenny on the opening day, the result was reversed when the Cats got a sniff of another medal in the semi-final.
They are on the 'easier' side of the draw in Leinster, with a bye into the semi-final where they'll face Antrim, Laois, Carlow or London.
But if manager Anthony Cunningham could have picked tougher opposition he surely would have done so.
Whichever team comes through will hardly provide the type of contest they need to calibrate for a likely final against Kilkenny.
Last year's historic Leinster final win was exactly what hurling needed, coming at a time when all pretenders were putting up token opposition to Brian Cody's side.
But they can't afford to stand still. If they want to keep their title and push on for the Liam MacCarthy then they must improve.
How will they bounce back from last season's disappointing finish? To come so close to ultimate glory and then sign off with a hammering must have taken a psychological toll.
Hurling needs the Tribesmen to stay competitive at the top level but Kilkenny have no such empathies about things like that.
The likelihood is that the two will meet in the final and Kilkenny won't be caught on the hop and will want to show that this is their province.
Kilkenny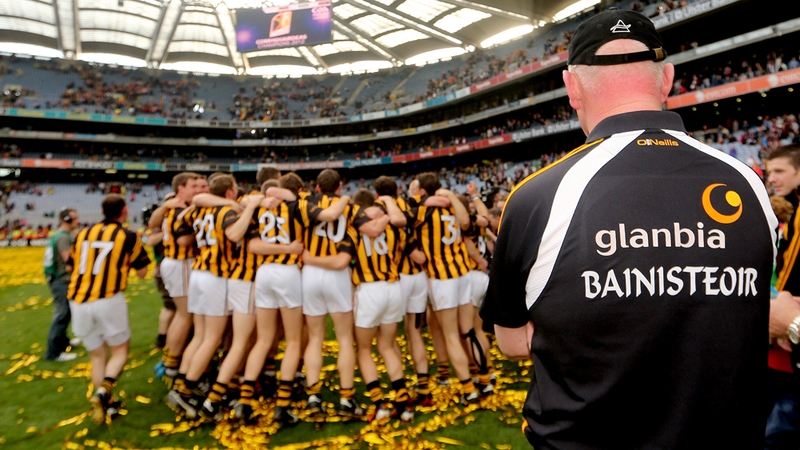 There is very little more to be said about Kilkenny.
However, one question remains: If Brian Cody, currently recovering from heart surgery, is not fit to run the line, what effect will that have on the team?
It is one thing to get past an (admittedly) improving Tipperary in a league final but what about the Championship?
In the build-up to the Allianz final, JJ Delaney and Eoin Larkin said that it was different preparing for a game without their boss but the manner in which they went for the jugular against Tipp suggested that instinct kicks in once they cross the whitewash.
However, Offaly, who host Kilkenny on 9 June, simply don't have the manpower to really test the Cats once they get into any sort of a stride.
It may be a different story if Dublin can negotiate their way past Wexford, time will tell.
On the field they will have start their campaign without one Henry Shefflin, who has not recovered from an ankle injury (his first time to miss a Championship match), and no matter who comes in in his place, it's a huge set-back.
That said, provided the Cats make it to the final, Galway's 'easy' route (one game against Antrim, Laois, Carlow or London) to the decider on 7 July doesn't provide the level of preparation needed to get up to speed with the Cats and another Bob O'Keeffe title looks to be heading Noreside.
Laois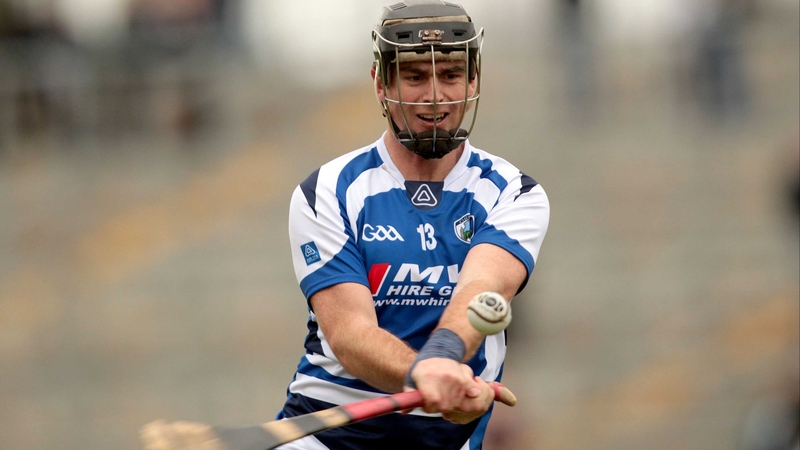 Laois are another side on the way up after claiming the promotion spot in Division 2A, a campaign that saw wins over Wicklow, Derry, Kerry, Kildare and Westmeath.
That feat can be rightly acclaimed after a tumultuous few years in the county that saw a lack of interest in the senior team and respected hurling men come in to try and lead a revival before leaving exasperated.
Seamus Plunkett has overseen the turnaround and the next challenge is a Round 1 clash with Antrim, who beat Westmeath in the preliminary round.
Again, the prize on offer for a win here is a great chance to record back-to-back Championship wins, with Carlow or London next up.
London
After a 30-year gap, London return for a real Championship clash in the form of a Round 1 match with Carlow.
In fact, in 1973 the Exiles actually beat Galway in an All-Ireland quarter-final and last year's Christy Ring victory sees them back on the big stage.
Eamonn Phelan's men beat Roscommon, Mayo, Down, Armagh and Meath on their way to Division 2A and the Kilkenny native will be hoping to build on that success, which culminated in a shock play-off win over the Royals.
A win against Carlow would set them up with the winners of Antrim and Laois but their season can be seen as a success whatever happens in from now on in.
Offaly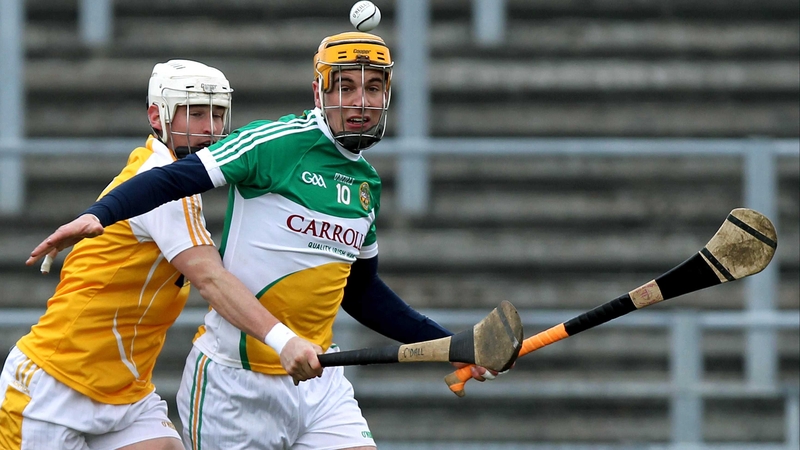 It will have been a long winter for Offaly as far as the draw for the Leinster Championship is concerned, condemned as they were to a first-round match with the All-Ireland champions.
The goal for Ollie Baker's men has to be to stay competitive for as long as they can.
It is nine years since Offaly last appeared in a provincial decider, losing to Wexford in 2004 and you have to go back to 1995 since they bettered the Cats in Leinster.
The Allianz League campaign went along expected lines for the Faithful County, beating Wexford, Carlow and Antrim, while losing narrowly to Dublin and Limerick.
The side are still too dependent on Shane Dooley, although Joe Bergin and Brian Carroll are capable of stepping up and did so in spells in the league.
The Faithful County didn't have access to the All-Ireland Club finalists Kilcormac-Kiloughey contingent for most of the league either and will hope that the recent success of KK, and Coolderry the year before, will filter through to the senior side.
However, with the Cats on the horizon, the four-time All-Ireland-winning county will be looking towards the qualifiers hoping for a kind draw to squeeze another couple of games out of the summer.
Wexford
There hasn't been much to shout about in Wexford for quite some time, with their last title coming in 2004 and their last appearance in a final in 2008.
More recently they've been behind Offaly in the Leinster pecking order with neither side managing to threaten the dominance of their erstwhile peers in Kilkenny.
The league campaign consisted of wins over Antrim and Carlow, while they couldn't match any of the more established teams that they used to beat, namely Offaly and Dublin, they did manage a draw with Limerick.
Forward Gary Moore showed well in the Walsh Cup and some of the league games and will be one to watch.
They host Dublin in the quarter-final on 8 June and while a home win is not beyond the bounds of possibilities, a qualifying campaign beckons for Liam Dunne's men.
Verdict: With Kilkenny still able to produce high-quality players from their conveyor belt of talent, like Player of the Allianz Hurling League Lester Ryan, they should have enough to regain the Bob O'Keeffe Cup.