By James McMahon
Kilkenny will aim to push themselves into the semi-final place in the Allianz Hurling League when they face Clare this weekend.
Clare v Kilkenny, Cusack Park, 2pm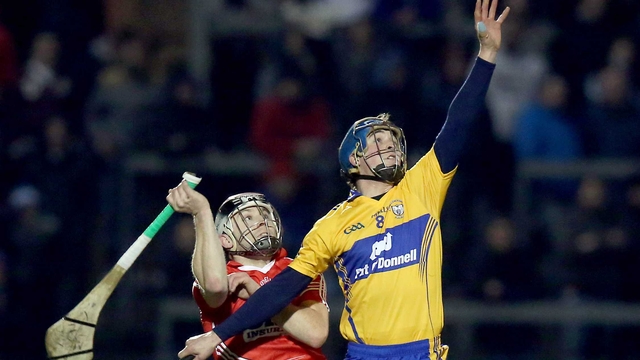 Clare welcome the All-Ireland champions to Ennis on the back of an impressive win over Cork.
The Cats, for their part, got their first points on the board against Waterford on Bank Holiday Monday.
Much to relish then, with the driven duo of Fitzgerald and Cody conducting matters on the sideline!
In previewing this year's league I felt that Clare would go well and their second half showing against the Rebels was an indication of what they can do at full tilt.
Granted Cork's wastefulness helped them along the way, but when they seized the initiative a productive harvest was reaped.
Tony Kelly and Colin Ryan hit some wonderful scores while the likes of David McInerney, Brendan Bugler and Patrick Donnellan marshalled the defence with aplomb.
McInerney, a member of last year's All-Ireland Under-21 winning side, has been deployed at full-back in the last two games, and has not looked out of place.
With Tipperary to come after the visit of the Cats, Clare are finding a momentum and a belief that they can make the semi-finals.
It looked for periods in their clash with the Deise that Kilkenny would go down to a third successive defeat.
An unthinkable stat in the black and amber text book!
Yet Cody's men stirred themselves, with the likes of Ger Aylward, Lester Ryan and Matthew Ruth showing the way, as they finished five-point winners in a contest that produced some fine hurling.
Is the victory a launch pad for an unbeaten sequence that will see them contest the last four?
According to Cody, the aim is still to win the league. We have heard those words before in advance of a Kilkenny captain lifting the cup above his head in early May.
There is a belief that Kilkenny's invincibility is beginning to wane, yet as Cork and Dublin have found out over the last year, lofty ambitions can, in the space of minutes, turn to despair.
The Cats still have a depth to their squad, and even with the likes of Henry Shefflin, TJ Reid, Cillian Buckley Michael Fennelly and Michael Rice out injured.
Add Jackie Tyrell and Paul Murphy to that list after they picked up injuries against Waterford.
Galway showed up chinks in the Kilkenny armoury last year. It's now up to others to expose other weak points.
Clare, under the bullish stewardship of Davy Fitz, would like to think they can do just that. In front of their own supporters, they will not lack belief in a game that promises to be close and compelling.
Verdict: Clare
Galway v Cork, Pearse Stadium, 2.30pm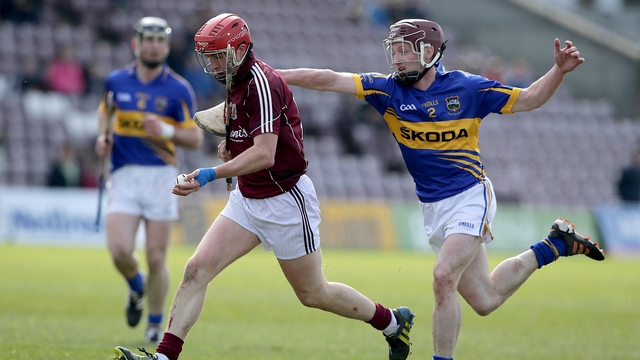 Two teams will step out to greet the Atlantic breeze in Salthill on retrieval missions after sobering defeats the last day.
The westerners looked well of the pace as Tipperary ran riot, while Cork, in control for so long against Clare, ran out of steam and could only watch as their opponents gave them a lesson on how to take scores.
The losers on Sunday could very well be involved in the relegation shoot-out in mid-April.
Galway know what that's like, and surviving it last year was the precursor for their summer exploits.
Patchy league campaigns are often a disguise for something more beautiful come the championship.
Yet, Galway boss Anthony Cunningham will be wondering how his team were so lethargic and leaden footed last Monday.
Defensively they were a shambles, and their touch and stick work were poor.
Iarla Tannion and Davy Glennon were the only players to emerge with some credit.
Cork travel to the west knowing that points are a priority. They face Kilkenny away in their final match and Nowlan Park may not be the place you want to be if the Cats are also in need of a positive return.
The Rebels' shortcomings in their defeat to Clare will be of concern to management. The team, quite simply, just fell flat in the last 20 minutes and floundered in a sea of Banner dominance.
Jimmy Barry-Murphy has a week to pick them up. He will point to the fact that that his charges did many good things in the first period, where Lorcan McLaughlin was outstanding.
If their accuracy was better, they could have had enough of a cushion to withstand the Clare thrust.
JBM's second coming has given Cork a new belief, and apart from last Saturday's collapse and a trimming by Kilkenny in the '12 League decider, they have been competitive.
A Munster title would do nicely this year – they haven't won it since 2006. Before that, a spring campaign must reach its conclusion and the quest for some more points.
Speaking to RTÉ, Anthony Cunningham underlined the importance of this weekend's challenge against what he calls "a young, skilful and energetic Cork team".
Nice thing can also be said about Cunningham's outfit. They will have to up their intensity from the last day. You suspect they will, and if Cork maintain a momentum for the full 70 minutes, then a cracker is in store.
Verdict: Galway
Waterford v Tipperary, Walsh Park, 2.30pm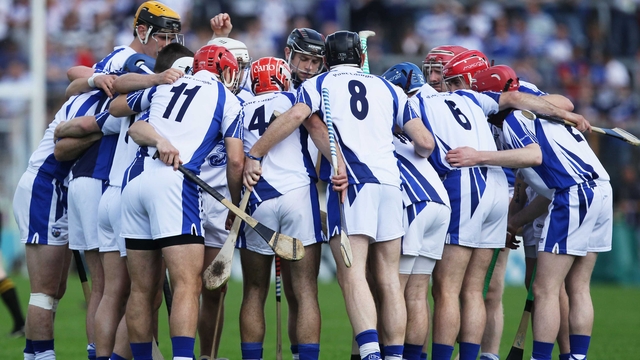 It's a case of all change, changed utterly for the Tipperary hurlers after their demolition of Galway.
The horror show of their opening night defeat to Cork is but a distant memory now.
Sandwiched in between was a victory over Kilkenny. Eamon O'Shea has Tipp up and running and primed to reach the last four.
Waterford, favoured by some to get relegated this year, currently stand on three points after going down to Kilkenny in a game they had control of for many periods.
A win on Sunday would have them back in contention for a semi-final place.
According to boss Michael Ryan, a lack of goals so far in the league has undermined their ambitions.
Speaking to RTÉ Sport, he said: "The disappointing thing is that we did not create a goal chance all day. If you are going to win hurling matches in Division 1 of the National League you probably have to get one or two goals.
"We didn't do that and it's our second game in a row where we have not got a goal. We will have to address that going forward."
Goal scoring appears not to be a problem for Tipperary and three of their green flags were well executed.
Eamon O'Shea feels his side are playing with a greater freedom now, while stressing that it's early in the year and a firmer sod will have an impact come the summer.
Not surprisingly, Tipp's clash with Limerick in the Championship is partly in focus for the manager.
Maurice Shanahan came on as a sub against Kilkenny and may have more for a part as Waterford go in search of a second league win.
They will give Tipp their fill of it, but the Premier are capable of standing up to the onslaughts.
Verdict: Tipperary