Preview: Allianz Hurling League Division 1B
Updated: Friday, 08 Mar 2013 22:07

| Comments
By Micil Glennon
Offaly take on Wexford at O'Connor Park, while Antrim entertain the Dubs and Limerick welcome Carlow to the Gaelic Grounds.
OFFALY v WEXFORD, O'Connor Park, 2pm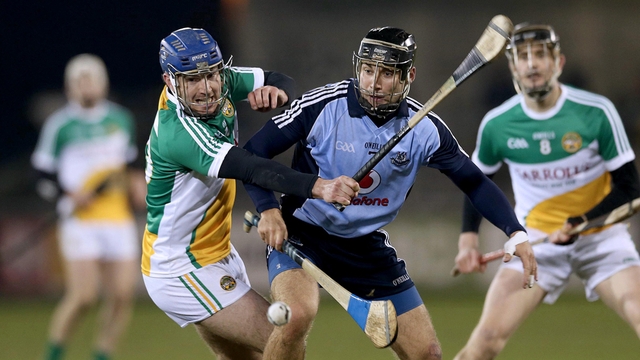 Offaly host promotion rivals Wexford on the back of a narrow defeat to Dublin.
However, the Dubs should have killed off the Faithful challenge much earlier and the one-point loss hides the fact that they were off the pace for most of the contest.
The midlanders were rusty in the capital and it was talisman Shane Dooley (2-09) who kept them in the game.
If Offaly are serious about promotion, the Tullamore man needs some team-mates to step up with bigger contributions, starting this weekend.
Offaly's only other outing this year came in a Walsh Cup defeat away to Sunday's opponents.
It was a game that Ollie Baker's men let slip from a winning position, a worrying pattern in meetings between the sides in recent years.
In practical terms that trend means that Wexford will fight to the end, no matter what sort of deficit they might face.
Wexford got a scare of their own against 13-man Carlow in the opening round.
They needed two second-half goals to secure a five-point win but late rallies have become a characteristic of this side.
Gary Moore top-scored for the Slaneysiders (0-09, 8f) and Offaly's defenders will have to be smarter in their own half to nullify this threat.
Interestingly, with Wexford footballers facing Louth on Sunday, dual player Lee Chin has been named at half-back for this game.
During the week manager Liam Dunne told the Evening Herald that he doubts Chin can maintain the required standard at both codes.
"I don't think it is possible (to combine the two), but you have to give a lad a chance if he wants to do it and that's what we are doing... when it comes to the Championship in the summer, the gears of intensity will be upped even more," he said.
Expect a real battle in O'Connor Park, home advantage may just swing it.
Verdict: Offaly
ANTRIM v DUBLIN, Casement Park, 2pm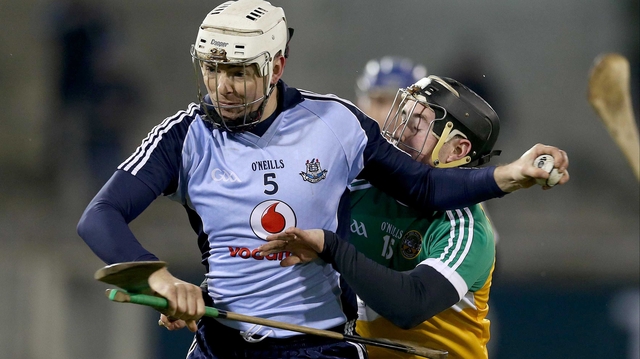 Antrim will welcome Dublin to Casement Park buoyed by a much-improved performance against Limerick two weeks ago.
The sides had met last summer and the Ulster men suffered a 32-point defeat. This time they led by five at the break and only lost by three in the end.
Neil McManus (0-11, 8f) led the Saffron challenge in the Gaelic Grounds and something similar will be required on Sunday.
Manager Kevin Ryan has named Benny McCarry at half-forward for the tie.
It will be the Loughgiel man's debut and is expected to be the only change to the side.
Ryan has been keen to talk up the importance of performance above result.
He told the Antrim GAA site: "The fellas are responding well to what we are trying to do. We had three games before the league so we are getting to know the players now, and we are entering the busy part of the league.
"Consistency is what I want the team to achieve more than anything. If we get that then the results will come."
They say the scoreboard doesn't lie but anyone who saw the Dublin-Offaly game knows that the one-point winning margin didn't tell the full story.
If Anthony Daly's men had walked off five-point victors, 'fair result' would have been the overwhelming consensus from both sets of fans.
However, that the 2011 League champions couldn't kill off the Offaly challenge will be worrying for Daly.
But Dublin did play a smart passing game in the first half that the Faithful couldn't deal with and their winning Walsh Cup run certainly stood to them in terms of developing tactics and sharpening up their stick work.
Daly makes just one change to the side with David O'Callaghan named to start instead of Mark Schutte at corner-forward.
The former Clare captain will expect a more ruthless attitude from his side this Sunday.
Verdict: Dublin
LIMERICK v CARLOW, Gaelic Grounds, 12.45pm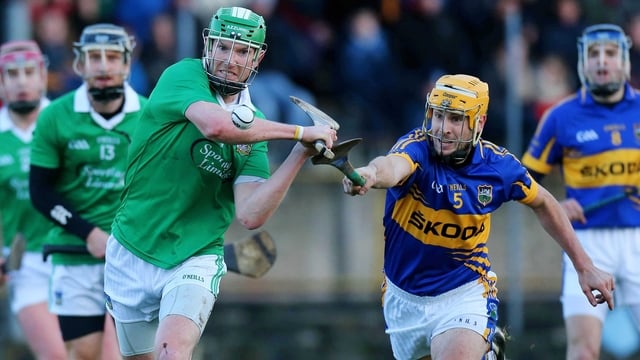 Limerick welcome new boys Carlow to the Gaelic Grounds looking to build on a hard-fought win over Antrim a fortnight ago.
The joint promotion favourites were pushed all the way by the Saffrons and the nature of that game should help them to focus on Sunday's challenge, against another big underdog side.
Manager John Allen is not taking the Barrowsiders challenge lightly.
He told the Limerick Leader: "I saw highlights of their game against Wexford on TG4 and they were very impressive. They were in contention right up until the end and they supported each other very well."
Allen remains without goalkeeper Nicky Quaid, who injured his ankle two weeks ago, and may not be fit for next week's game against Dublin either. Aaron Murphy starts again.
Carlow certainly troubled Wexford in the southeast derby in their opening game.
Despite having Marty Kavanagh and Tomas Waters sent off, they put up a very spirited resistance, eventually going down by five and manager John Meyler can take heart from that going to the Treaty County.
Another solid showing against an established side like Limerick will set the Leinster side up nicely for their home tie with Offaly the following week. And if the Faithful County fall to Wexford the trip to Dr Cullen Park could become a banana skin.
This game is the opening contest of a double-header with the footballers of both sides in action later.
Verdict: Limerick