Preview: Allianz Hurling League Division 1B
Updated: Thursday, 21 Feb 2013 14:14

| Comments
By Micil Glennon
Offaly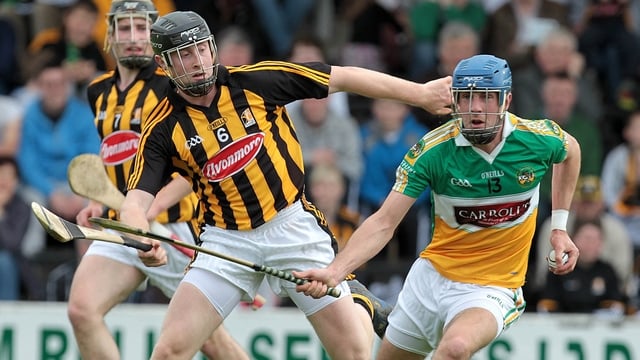 It's certainly a case of starting anew in Offaly as Ollie Baker begins his second year in charge.
Ten of last season's squad are no longer involved, including the last remaining players - Brendan Murphy and David Franks - from the side beaten in the All-Ireland final of 2000.
Last summer, the Faithful beat Wexford to book a Leinster semi-final with Galway but, in contrast to two years previous, when they would have beaten the Connacht men but for a 'pide' (a point awarded that went wide), they couldn't match the intensity of Anthony Cunningham's side.
It was something similar against Cork in the qualifiers and the 10-minute spurts of competitive hurling didn't come often enough.
Baker says that rectifying this is a priority.
"Now we need to get results on the field and to start putting in consistently strong performances," he told the Offaly Independent.
"That's my biggest challenge, since the technical ability is there in the players in the county."
Like last year, Offaly have All-Ireland Club finalists in the shape of Kilcormac-Killoughey.
It's a welcome boost but those inter-county players involved will miss the opening two games.
The League, as it is for most sides, will be used to bed in new players and systems, and given that Offaly couldn't compete the last time they were in the top tier, another year in 1B, where they would pick up some confidence boosting wins at least, won't be a disaster at all.
Last season: Finished third
Fixtures:
23 February v Dublin (a)
10 March v Wexford(h)
18 March v Carlow (a)
24 March v Limerick (h)
31 March v Antrim (a)
Dublin
The 2011 League champions are another side that will want to put last season behind them.
Relegated to 1B after a battle royale with Galway, the Dubs were overrun by Kilkenny in Leinster and then lost to Clare in the qualifiers. Quite a comedown from the highs of the previous season, when they made it to the All-Ireland semi-final.
Manager Anthony Daly has conceded that they might have taken their collective eye off the sliotar last year, getting carried away with the hype of 'top four' talk.
The former Clare player told RTÉ Sport that building up a head of steam to take into the summer is one of his main aims.
"When we won the League two years we had a great run in the Championship run as well, got to the All-Ireland semi-final," Daly said.
"Everybody recognises that you can't beat momentum. The team that normally win it are Kilkenny and it hasn't been doing them any harm."
Ciarán Kilkenny, Tomás Brady and Cormack Costello have thrown their lot in with the footballers but Daly, despite trying to get in touch with Kilkenny and failing, says those defections will have "zero impact" on his plans.
Even with those departures, the Walsh Cup winners have enough talent at their disposal to target promotion at the first attempt and a spot in the League semis.
Last season: Relegated from Division 1A
Fixtures:
23 February v Offaly (h)
10 March v Antrim (a)
16 March v Limerick (h)
24 March v Wexford (a)
31 March v Carlow (h)
Carlow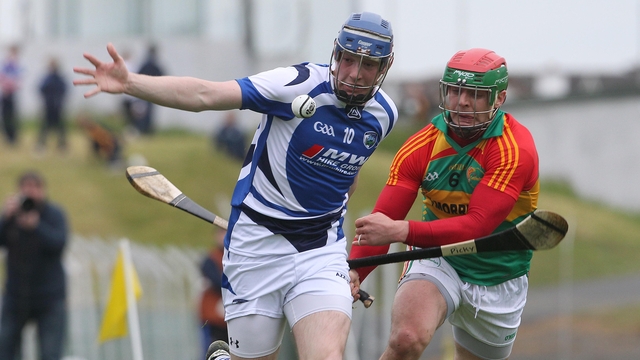 John Meyler takes charge of a newly promoted Carlow side who will be fighting for survival in 1B.
They topped 2A last season in a group containing Westmeath, Derry, Kerry Wicklow and Down.
However, they failed to build on that feat in the summer, losing to both Laois and Wexford in the Championships.
They have lost the services of Paudie Kehoe and Frank Foley but in come Sean Murphy and Pádraig Nolan.
The new team in the division will be looked upon by almost everyone else as bankers for two points but the experienced Meyler says there is no point in going into the contests with heads down.
"You have to be positive, every team, at this time of year, has the work put in," Meyler said in the Carlow Nationalist.
"It comes down to Sunday and a performance, it's as simple as that. You have to perform to the best of your ability. There are only five matches so the first match is of vital importance to every team."
The Wexford native will more than likely have targeted the 24 March date with Antrim, who they beat in the Walsh Cup, as a realistic chance for two points.
However, Sunday's home game against an injury-hit Wexford side will also whet the appetite.
Last season: Promoted from Division 2A
Fixtures:
24 February v Wexford (h)
10 March v Limerick (a)
18 March v Offaly (h)
24 March v Antrim (h)
31 March v Dublin (a)
Antrim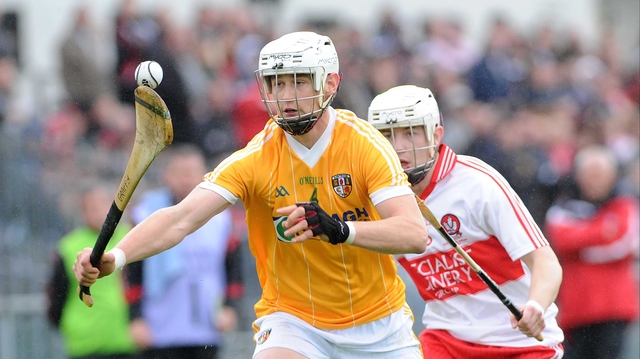 The Saffrons, under new manager Kevin Ryan, will be keen to put a disastrous 2012 behind them.
They suffered a shock defeat to Westmeath in the preliminary round of the Leinster Championship and then fell to a barely believable 32-point loss to Limerick in the qualifiers.
Amid all that, the management team underwent a series of changes and Ryan will hope to build some stability in the camp.
Full-forward Neil McManus voiced his frustration at the goings-on.
"The management situation that went on last year was farcical," he told The Irish News.
"From the players that were there and the new players being brought in at such a late stage - it was just shambolic."
Despite a first-round defeat to Carlow in this year's Walsh Cup, they went on to claim the Shield, beating Laois and DIT.
They should be able to call on the Loughgiel contingent after the All-Ireland Club champions relinquished their crown to St Thomas' last weekend, although their involvement in this weekend's game is uncertain.
There is, however, a question mark over the participation of Liam Watson, a player who Daithi Regan said recently was one of the top ten hurlers in the country.
Watson has yet to commit to the panel for the coming season.
Cormac Donnelly has opted out and Michael Herron will try his luck with the footballers for this season.
On a positive note, first-time panellists Stephen Beattie and Matt Donnelly have added enthusiasm to the squad, while McManus has been to the fore in their early-season wins.
It's just a pity that they have to start away to Limerick after the qualifier mismatch in the summer.
Last season: Finished fourth
Fixtures:
24 February v Limerick (a)
10 March v Dublin (h)
16 March v Wexford (a)
24 March v Carlow (a)
31 March v Offaly (h)
Wexford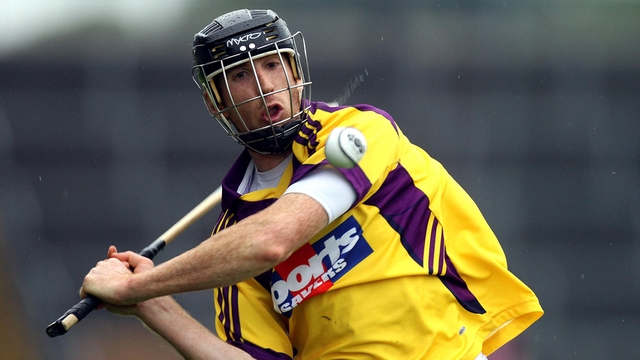 The Slaneysiders, despite a lengthy injury list, got off to a very respectable start this season, reaching the final of the Walsh Cup after seeing off Offaly, Kilkenny and DIT, and unearthing some new talent along the way.
Gary Moore led a late charge against Offaly in the first round and dual player Lee Chin impressed in the final against Dublin.
However, Wexford's promotion hopes will be severely hindered, as they must do without the Lyng brothers, Ciarán and Diarmuid, Keith Rossiter and Liam Óg McGovern for some or all of the campaign.
Manager Liam Dunne, in his second year in charge, will be wary of a slow start, knowing that poor form out of the blocks in last year's campaign cost them further down the line.
They needed a play-off win over Laois to avoid relegation and later fell to Offaly in Leinster and then Cork in the qualifiers, having never really picked up enough pace to compete seriously.
Sunday's game against Carlow provides the Model County with a great chance to get two points on the board early on and anything less could spell big trouble.
Last season: Finished fifth
Fixtures:
24 February v Carlow (a)
10 March v Offaly (a)
16 March v Antrim (h)
24 March v Dublin (h)
31 March v Limerick (a)
Limerick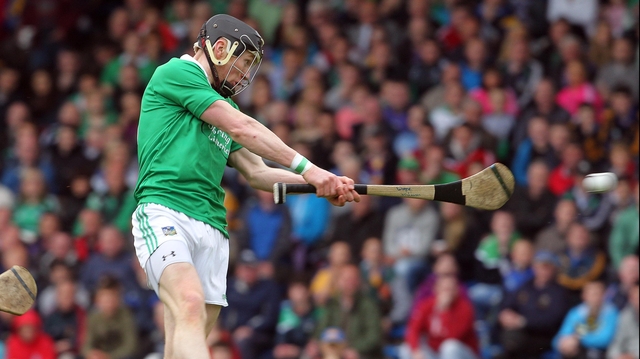 Limerick are joint-favourites with Dublin to finish in the top two and are a side on an upward trajectory.
They blew a late lead against Tipperary last summer in the Munster Championship but should have lasted the trip.
After facile qualifier wins against Laois and Antrim, they also accounted for rivals Clare before going down to a wounded Kilkenny side in the All-Ireland quarter-final.
Nine of John Allen's players have been involved in Fitzgibbon Cup this week and the manager is hoping they all report back with a clean bill of health.
Last year the Treaty County opened their League account with a loss to Clare but with a likely depleted Antrim retuning to the scene the 32-point qualifier hammering on Sunday, getting the players in the right frame of mind is the manager's biggest worry.
Speaking in the Limerick Leader, Allen said: "There are places to be won in the Championship team and there is a league to be won.
"Fellas know that they have to show us that they are good enough to earn a place on the first 15."
Limerick should have four points on the board before they travel to face promotion rivals Dublin in mid-March and a win in that game would hand them the initiative ahead of tricky games against Offaly and Wexford.
Last season: Finished second
Fixtures
24 February v Antrim (h)
10 March v Carlow (h)
16 March v Dublin (a)
24 March v Offaly (a)
31 March v Wexford (h)