By James McMahon
This year's National Hurling League looks set to be as competitive as ever.
A replay of last season's Championship final between Kilkenny and Galway gets things underway, while Clare host Waterford with Tipperary travelling to Cork.
CLARE
It's a return to the top flight for the Banner County. In his second season in charge, manager Davy Fitzgerald will expect further progress from his charges, who gained promotion last year after a pulsating win over Limerick.
They followed that up with a decent championship campaign. With recent All-Ireland U-21 successes in the bag, and a charismatic and driven coach at the helm, many eyes will be a focused on Clare this year.
Their league campaign entails three home fixtures, starting off against Waterford, with Galway and Kilkenny also visiting Ennis.
Their away trips are to Cork and Tipperary. Fitzgerald's outfit will surely benefit from being in the top flight and a competitive spring will leave them well placed for a cut at the Munster championship and the possibility of reaching a provincial decider.
2013 has begun well for the Banner with an impressive victory over Tipperary in the Waterford Crystal Cup final. Yet, their manager is under no illusion about the competitive nature of Division 1 and is keen to hit the ground running against the county he managed he managed from 2008-2011.
Speaking to the Clare Champion, he said: "We will be playing the big guns in what is, without doubt, a most competitive group. I am delighted to be in that company as that is where we need to be and we need to stay in that company but that is going to be a very big task.
"Remember, Waterford were Munster champions just two years ago are a very experienced team. 11 of the players I had in that team are still there and the young players I brought in are really maturing now. That will be a very stiff opening test for us."
Last year's U-21 success saw the likes of Cathal O'Connell, Cathal McInerney, Seadna Morey, Tony Kelly and Patrick O'Connell excel. Add in the established senior stars of All Star Brendan Bugler, Colin Ryan and Fergal Lynch, and Clare look to have the ingredients that can see them being competitive over the next few years.
No doubt, Fitzgerald will hope to unearth some more talent in the months ahead, though he will be without the injured Cian Dillon for the league, while Conor McGrath and Darach Honan, he hopes, can see some action in the coming weeks as they recover from setbacks.
Last season: Division 1B winners
Fixtures:
Sunday 24 February v Waterford (h)
Sunday 10 March v Galway (h)
Saturday 16 March 16 v Cork (a)
Sunday 24 March v Kilkenny (h)
Sunday 31 March v Tipperary (a)
CORK
2012 saw the Rebels contest the Division 1 league final and reach the last four of the All-Ireland championship. Not a bad return, many would say, for the first year of Jimmy Barry-Murphy's second coming as manager.
Yet Cork are still that a bit behind Kilkenny, Galway and Tipperary in the hurling pecking order, and so this coming season is a chance for JBM and his troops to narrow that gap.
The spring campaign begins with a home tie against Tipperary, with Clare also travelling to Páirc Uí Rinn. However, Cork face three away clashes against Waterford, Galway and Kilkenny – encounters that will no doubt test their resolve.
The close season saw the retirement of Seán Óg Ó hAilpín and John Gardiner, while Donal Óg Cusack's omission from this year's panel was met with much surprise on Leeside.
Add to that the decision of Darren Sweetnam to opt for a rugby career with Munster and Eoin Cadogan and Damien Cahalane's sole commitment to Conor Counihan's football set-up – defections that the Cork squad could have done without.
Indeed, the choice of the latter duo raises questions about the state of hurling within the county, insofar that the footballers are viewed as more likely to claim honours.
The lack of underage success from the small game in recent years should also be pointed out. Indeed RTÉ Radio pundit Tom Dempsey spoke recently that 2013 could be a tough year for Cork and that the "shift to football" is not surprising.
Jamie Coughlan will miss the league after undergoing an operation on a hip problem, though the emergence of Adrian Mannix, Peter O'Brien and Cormac Murphy will add to the options in the forward division. Daniel Kearney at midfield and Chris Joyce at centre-back have shown well in the pre-season games.
It will be interesting how this new blood perform in competitive fare, with Cork hoping to make home advantage count against their age-old rivals Tipperary in Saturday's opener.
A win will obviously set them up nicely in what is a competitive section. Getting to the knockout stages will be a bonus as they look towards late June and a meeting with either Clare or Waterford in the championship.
Last season: Division 1 runners-up
Fixtures:
Saturday 23 February v Tipperary (h)
Sunday 10 March v Waterford (a)
Saturday 16 March v Clare (h)
Sunday 24 March v Galway (a)
Sunday 31 March v Kilkenny (a)
GALWAY
Anthony Cunningham's men stood up and were counted last summer as Kilkenny were put to the sword and the Bob O'Keeffe found a new home.
They will be regrets over the All-Ireland loss against the same opposition and the manner in which they failed to make better use of their supremacy in the drawn game. That's all water under the bridge now, and Galway will be keen to start the year off in a positive note so as to build on the momentum of 2012. They renew rivalry with Kilkenny in their league opener at Pearse Stadium.
Tipperary and Cork will also travel to Salthill, while Clare and Waterford are the opponents. 12 months ago, the westerners had to survive a relegation play-off with Dublin to survive in the top flight. The tie went to a replay in what were high scoring contests. Crucially it gave Galway the impetus to drive on and claim their Leinster title.
Joe Canning is still the main man; fabulous score getter, with an acceleration of speed that leaves his opponents floundering. Yet, there is an over reliance on the Portumna player, and if an All-Ireland is to be won then Galway need a greater contribution from others in the attacking division. Names that will be vying for places up front in the coming weeks include Johnny Glynn, Paul Gordon and Davy Glennon.
Shane Kavanagh returns to the panel after being dropped by management last year, while Aonghus Callanan is also back after a spell abroad.
With St Thomas's in the All-Ireland club final, Galway hurling has much to look forward to in the coming weeks. The betting generally has them third favourites at around 4/1 to claim league honours. That stat will change if they can dispose of Cats on Sunday.
Last season: Fifth in Division 1A
Fixtures:
Sunday 24 February v Kilkenny (h)
Sunday 10 March v Clare (a)
Monday 18 March v Tipperary (h)
Sunday 24 March v Cork (h)
Sunday 31 March v Waterford (a) 
KILKENNY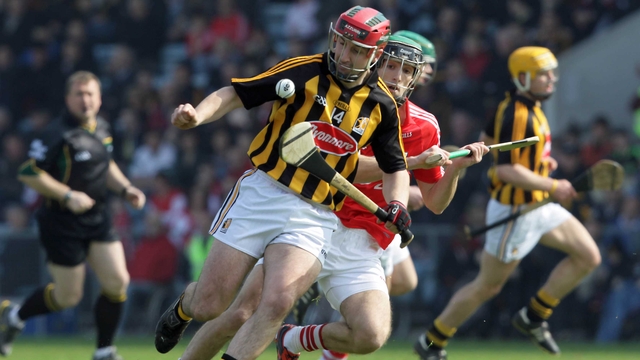 The Cats are looking for their seventh league title since 2002. To further underline their dominance eight All-Irelands have visited the county in that period.
As they embark on a new season the desire for more silverware and the competition for places in the squad ensures that they will be as competitive has ever. Galway showed up a few chinks in their armour last season, yet they couldn't put them away in the All-Ireland. Kilkenny showed no mercy in the replay.
The westerners, no doubt, will learn from that experience and it will be interesting to see what additions Brian Cody makes to his squad this year.
Henry Shefflin is going for All-Ireland No 10. He remains the heartbeat of the side and his drive ensured that Kilkenny got a second chance against Galway last September.
The Ballyhale native picked up an injury while playing his club on 1 December last and has since undergone surgery on a broken bone in his left foot. It's the fourth time in five years that the player has had a date with the surgeon's knife. Shefflin's expected return to action won't happen until the days are longer and the sun is higher in the sky.
Another player with nine All-Irelands to his name, Noel Hickey, has decided to call time on his career.
Kilkenny have major injury concerns ahead of the league campaign, with Michael Rice, TJ Reid, Cillian Buckley, Richie Doyle, Walter Walsh and Eoin Larkin, all joining Henry Shefflin on the sidelines.
Brian Cody opted for an experimental side in the Walsh Cup where they lost by eight points in the semi-final against Wexford. The serious business begins this weekend with a visit to Galway.
A tasty encounter is in store in Salthill. After that is the prospect of an equally competitive tussle when they travel to Tipperary. Waterford are the opposition for Kilkenny's first home clash, before a visit to Clare and a Nowlan Park meeting with Cork completes their programme.
Last season: Division 1 Champions
Fixtures:
Sunday 24 February v Galway (a)
Sunday 10 March v Tipperary (a)
Monday 18 March v Waterford (h)
Sunday 24 March v Clare (a)
Sunday 31 March v Cork (h)
TIPPERARY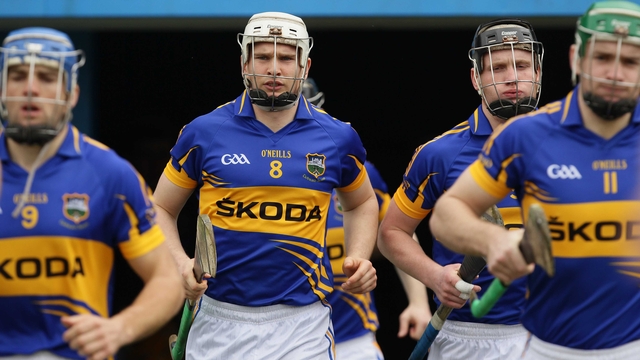 The Premier County hold the record for the most league titles at 19. Another win in this year's renewal would no doubt be viewed as a tonic of sorts following two years that left their supporters deflated.
Yes, Tipperary won two Munster titles, but their performances in the All-Ireland series were both underwhelming and quite simply embarrassing.
They struggled to get past a Dublin team shorn a few of their top players in the 2011 semi-final, while Kilkenny outmuscled and outfoxed them in the decider. Last year, the Cats played puck in second half of their last-four encounter, eventually winning by 18 points on a day when Lar Corbett was chasing Tommy Walsh around the pitch. That unusual 'carry on' did not go down well with the Tipperary faithful.
Manager Declan Ryan stepped aside and in came Eamon O'Shea – a popular figure who was part of the management team under Liam Sheedy that won the All-Ireland in 2010.
That year the blue and gold recovered from a horror show against Cork in the Munster championship to play an exhilarating brand of hurling that eventually derailed the Cats' drive for five. O'Shea and his backroom team will strive to reignite that passion in the belief that another All-Ireland can be won in 2013.
The squad hasn't changed much from last year. Shane Maher has retired, with the promising John Meagher and John O'Dwyer called into the panel. After a long injury lay-off Seamus Hennessy has also returned as Tipperary tried out many players in the Waterford Crystal Cup.
Cork, Kilkenny and Galway are first up in this league campaign, so manager Eamon O'Shea will get a good sense of his charges are shaping up by the St Patrick's weekend. Reaching the knockout stages would be a positive early boost for O'Shea and so give the Tipp supporters genuine hope of even more satisfying days later in the year.
Last season: Third in Division 1A – beaten by Cork in semi-final
Fixtures:
Saturday 23 February v Cork (a)
Sunday 10 March v Kilkenny (h)
Monday 18 March v Galway (a)
Sunday 24 March v Waterford (h)
Sunday 31 March v Clare (h)
WATERFORD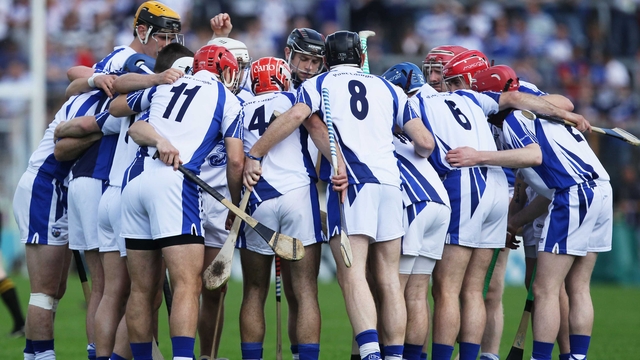 When the draw was made for the 2013 Championship, RTÉ pundit Cyril Farrell feared that Waterford may struggle this season in their attempts to stay competitive.
Already the bookmakers have them at short odds to be relegated from the top flight. Their cause in the months ahead has not been helped by the retirements of Eoin Kelly and John Mullane and the unavailability of Stephen Molumphy and Phlip Mahony. In saying that the Déise have shown resilience over the last decade that has yielded a league success, four Munster titles and an All-Ireland final appearance.
Looking ahead to this summer, they will have to beat Clare and Cork to get to another Munster final – a fifth on the trot. Before that lies a testing spring campaign that sees them play host to Cork, Tipperary and Galway. They open with an away trip to Clare, while a meeting with Kilkenny in the Marble city is also on the agenda.
This year's squad again boasts the evergreen Tony Browne, with 12 new faces called up, including three from county champions De La Salle – Eddie Barrett, Jake Dillon and Eoin Madigan. Manager Michael Ryan will hope that the injection of new blood can give Waterford the impetus that has served them well over the last decades. Taking as many points from their home clashes in the coming weeks will be vital to ensuring their Division 1 safety.
Last season: Fourth in Division 1A
Fixtures
Sunday 24 February v Clare (a)
Sunday 10 March v Cork (h)
Monday 18 March v Kilkenny (a)
Sunday 24 March v Tipperary
Sunday 31 March v Galway (h)