Galway selector Tom Helebert on Galway's loss to Kilkenny
Updated: Sunday, 30 Sep 2012 20:08

| Comments
GALWAY SELECTOR TOM HELEBERT ON:
Canning's shot: Joe's shot of the butt of the post - another day that would go inside rather than outside.
Disallowed goal: The whistle was blown before the ball hit the net, we've no qualms. It was a free, it was given, it was decided upon, done.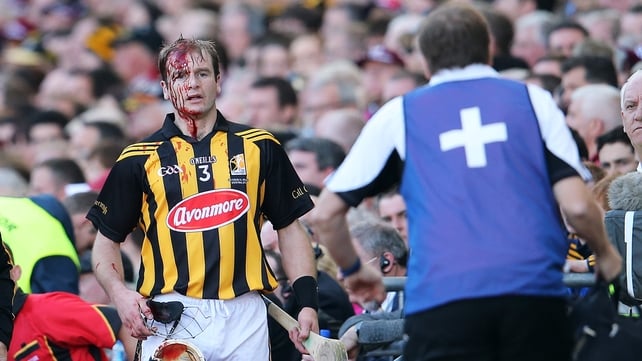 Cyril Donnellan's sending off: He got caught for a flick back as the play was developing, with [JJ Delaney]. Small margins turn a game upside down for you.
Where it was lost: In the middle third of the field Kilkenny were very pressing on us. They really closed down our time on the ball. That restricted what we were able to do with the possession we were able to get our hands on.
On Kilkenny: We train to be like them...they're just great players.
"The whistle was blown before the ball hit the net, we've no qualms. It was a free, it was given, it was decided upon, done." - Tom Helebert