Preview: All-Ireland Senior Hurling Final replay: Kilkenny v Galway
Updated: Sunday, 30 Sep 2012 19:25

| Comments
By Rory Houston
The historic drawn All-Ireland Hurling final means another tantalising game at Croke Park this Sunday, a second chance for Galway and Kilkenny to enthrall supporters and prove they are 2012's top side.
The original meeting of the sides left many talking points from this year's Championship unanswered.
Kilkenny, shaken by the earlier Leinster final defeat to the Tribesmen, demonstrated for much of the 70 minutes that they were still at an outstanding level, one filled with drive, unrivalled skill and a quenchless desire to win more All-Ireland titles.
They were behind by five points at the break after conceding that early goal to Joe Canning, yet still created a position to win the match.
That is the Kilkenny we have known for so long.
But they couldn't finish the job and that gives Galway great hope.
Previous Cats team have been ruthless, repelling comebacks, been stronger in possession and the tackle and give opposition little to work with in those vital final stages.
It was a fortunate free and a deserved opportunity for Galway to get level but it will not get any easier on Sunday.
The experience of playing in the occasion will mean little, Kilkenny will always be the more streetwise, adaptable and this game might take longer to come to life which would suit Brian Cody's players.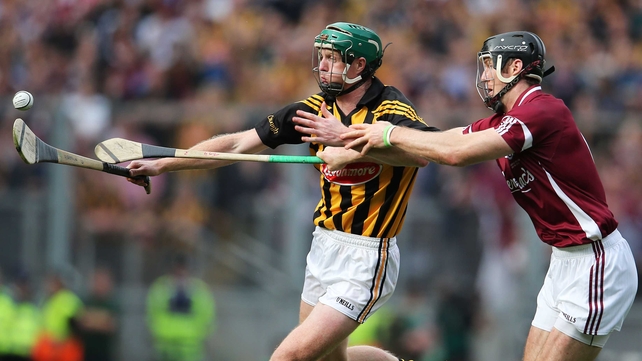 The feeling out on 9 September never really materialised, and as the teams get set to prepare for a third Championship meeting of the year, this game may prove cagey.
Galway handled the Kilkenny forward line tremendously, possibly the most outstanding contribution from either side, but flawed by the number of frees given away.
Henry Shefflin was handed the chance to come into the game and as he stacked points it gave Kilkenny and their record Championship scorer more confidence and the feeling they were getting on top.
They need an absolute display from their half-backs and midfield and try to run the Cats as much as possible near their own goal.
Few sights of goal, forcing shooting from distance like we saw in July, can be Kilkenny's downfall.
Anthony Cunningham's team showed there is plenty there for them, but they need to come up with the same decisive spell seen in the Leinster final to emerge with victory again.
There is a more enchanting final to come and a bonus to enjoy for supporters, it will be just as closely-fought.
Kilkenny were a tiring side three weeks ago, and Galway's exuberance may win out this weekend.
Verdict: Galway