McStay: Donegal and Dublin set for rematch
Updated: Saturday, 09 Aug 2014 15:07

| Comments
By Kevin McStay
To prepare a winning strategy when facing Donegal, the critical requirement is to understand the challenge they will present. Essentially, that challenge is a defensive one, where you will be faced with a set-up that has been developed over a four-year period.
It is the most refined and road-tested blanket defence in the country - based on athleticism, massive work ethic and an honesty of effort that puts hard work and teamwork at its centre.

The Armagh management has evolved at a serious pace from the daftness we witnessed last year when Cavan hammered them in the opening championship fixture in Ulster.
Both Paul Grimley (2014 version) and Kieran McGeeney will not allow such naïveté ever again, so expect a tactical set-up from Armagh that will have considered Donegal's main strengths and have a plan ready to deal with it.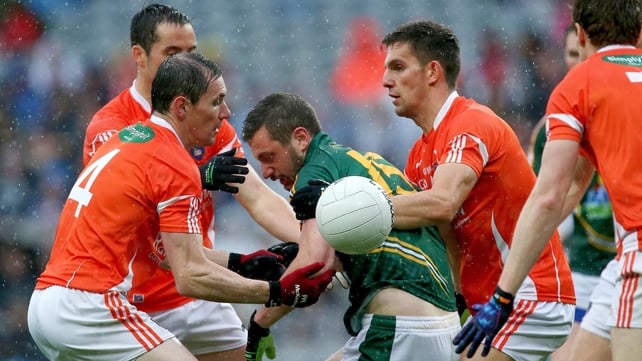 Kick-outs will be a serious consideration for the Orchardmen, while Donegal will most likely cough them up cheaply, happy in the knowledge they will meet a tired and tackled ball-carrier by the time he reaches the half way line.
If Armagh elect for short kick-outs, and this is predominantly the method used versus Meath last weekend, then they really are in for a long day.

There is a school of thought that Grimley's charges might as well kick the ball long and contest it beyond the half way line.
With a 50-50 chance of success on the break, it might prove the best option. We know Armagh have a pacy transition from defensive turnovers and steals to attack, using the Crossmaglen bible of accurate foot-passing to stretch the defence, turn them and make them defend on the back foot.

But Donegal's commitment to massed numbers - there will be 14 in their own half on many occasions this Saturday, will make foot and hand passing extremely difficult in the traffic Jim McGuinness' men can create in their own half of the field.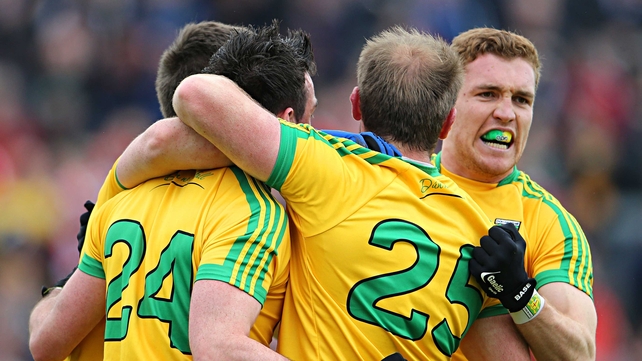 Can Armagh win? Because this is an Ulster fixture and there are likely to be many flash points, where loss of discipline might result in players leaving the field, the tactical set-ups both teams are planning might not be possible at certain points in the contest.
Armagh can score as freely as Donegal - against Meath, they had 10 different scorers.

But Donegal have the greater patience and, crucially, an absolute belief in their system. Just now, they are bringing even more players behind the ball at key moments - perhaps this is with a semi-final against Dublin in mind.

Donegal also have their own list of scorers and have developed a bench that is contributing handsomely when they are introduced.
More importantly, in terms of who will prevail, I sense the 2012 All-Ireland champions are in a better place this year compared to last, have a greater confidence and desire about them and have the energy and enthusiasm to put together a winning performance and winning total.
Donegal should book their place in the semi-final and joining them will be Dublin.
I don't think Monaghan can stop the Dubs. I say that reluctantly, as I think they're the bravest team in the country.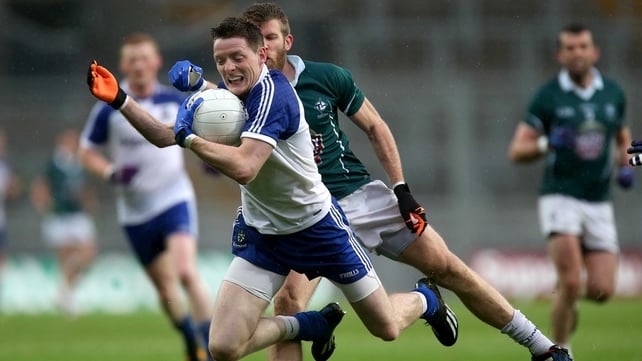 Last weekend, they came back twice against Kildare and they still had the heart to do it.
The recovery will be hard, mentally and physically. They're an ageing team and they're up against Dublin, who are 1/16 with a nine-point handicap because of how excellent they've been all season.
The changes they've made won't make much difference, it's seamless enough, their transition from subs bench to the pitch, and there's more pace now with Jack McCaffrey and Paul Mannion.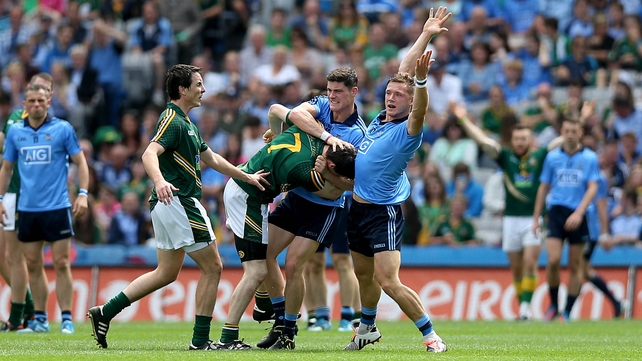 It's that pace, and the speed of support off the shoulder that Dublin can move at, which is the threat.
If the Dubs can limit the amount of frees Monaghan get, because they rely a lot on frees, it's lights out for Monaghan.
They'll be brave but they won't be good enough I'm afraid.
Live coverage of Dublin v Monaghan on RTÉ Radio 1 from 6.00pm