Little to separate the main contenders in this year's Ulster Football Championship
Updated: Friday, 09 May 2014 11:08

| Comments
By James McMahon
A glance through the fixtures in this year's Ulster campaign reveals the prospect of some keenly contested battles in the weeks ahead.
Despite the fact that Tyrone and Armagh dominated the province in the period between 1999 and 2010, Ulster is still seen as the most competitive of the four provinces.
Picking this year's winner is no easy task. Tyrone, Donegal, Derry and Monaghan lead the way in the betting. Cavan, who last won the Ulster crown in 1997, are available at 10/1. At the longer price of 20/1 are Down – a side who last lifted the Anglo Celt Cup 20 years ago.
Former Armagh star Jarlath Burns believes that any one of six counties - Cavan, Derry, Donegal, Down, Monaghan, Tyrone - can be successful.
Tyrone v Down at Healy Park in Omagh is the opening act in the 2014 renewal on 18 May. The winners of that preliminary round clash face the defending champions Monaghan in the quarter-final.
As was the case last year, Cavan and Armagh are set to lock horns. The victor will have task of meeting either Tyrone/Down/Monaghan in the semi-final.
The waters in the other side of the draw aren't as shark-infested. Nevertheless two big fish will collide in Celtic Park on 25 May when Derry host Donegal. The victor there will play either Fermanagh or Antrim in the last four on 22 June.
The Ulster final is scheduled for Sunday 20 July, with the winners going on to play in the All-Ireland quarter-final on Saturday 9 August.
ANTRIM
So far Liam 'Baker' Bradley's second coming with Antrim has not brought about the expected upturn. A disappointing league campaign saw the county register only two wins in Division 4.
The conclusion of that campaign saw attacker CJ McGourty axed from the squad. Fellow St Gall's players Michael Pollock and Chris Kerr subsequently opted to leave the panel.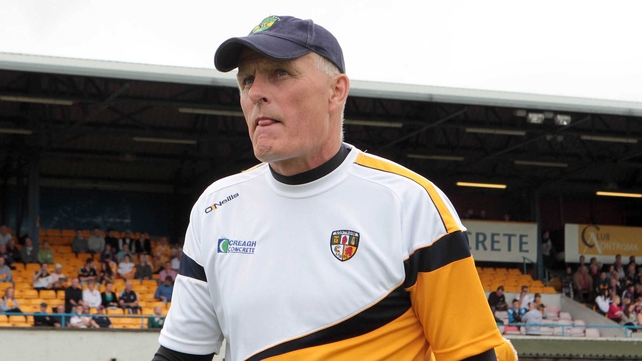 On a more positive note Paddy Cunningham should be fit to face Fermanagh on 1 June following a hamstring injury. Much focus will be on Brendan Neeson in attack – one of the few players to make a real impression in the spring campaign.
Antrim's year hinges on having a decent championship run. Despite the defections, positive reports are emanating from the camp ahead of the game with Fermanagh in Enniskillen.
ARMAGH
It's a crucial few months ahead for Armagh boss Paul Grimley. Relegation to Division 3 wasn't in the script during the spring, so it's vital that the side are competitive right from the off.
Cavan are the visitors to the Athletic Grounds on 8 June in a repeat of last season's clash in the preliminary round. The Breffni-men were the deserving winners that day.
Terry Hyland's side have progressed since then, and Armagh's confidence has taken a bit of a battering in the aftermath of their poor league run.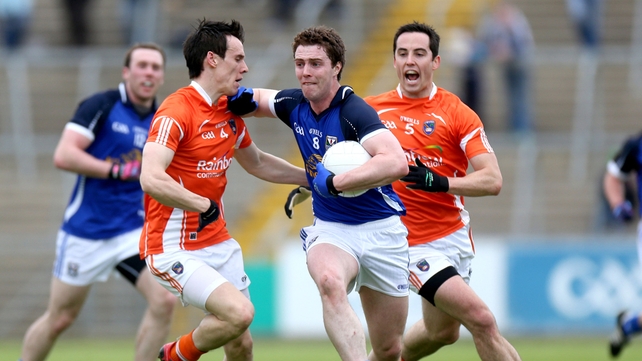 James Lavery will miss the Cavan game with a neck injury, and it's still unclear whether Aaron Kernan will be fit after he sustained a hamstring injury in a club match. However Ciaran McKeever and James Morgan will both be available.
Home support should help Armagh in their opener, and while they will be all out to avenge last year's reverse against their rivals, there is no great confidence to suggest they can do that.
CAVAN
Promotion from Division 3 of the league was an important box for Cavan to tick this year. Okay, the defeat to Roscommon in the divisional final was a blip, but only that.
Monaghan's march to an Ulster title in 2013 came on the back of promotion from the third tier in the spring. No doubt, Cavan will draw inspiration from that.
Earlier this year, Joe Brolly referred to the side's defensive style as the "Black Death" and added that Cavan play 'the most horrible, defensive football the game has ever seen." He also urged people not to go to their matches.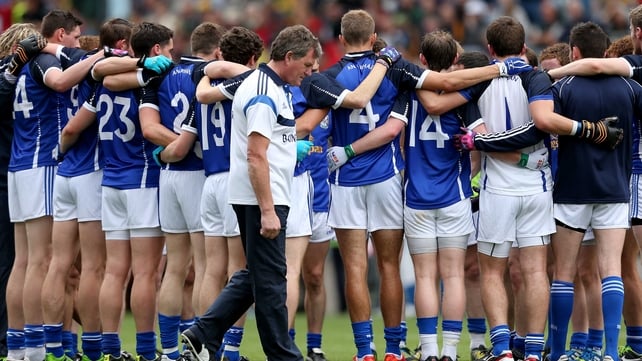 Despite Joe's urgings, the Breffni County are well supported – and always have been. In their loss to Roscommon, they scored 0-18 and had eight different players on the scoresheet.
Yes, they kept it tight in the regulation games in the league, conceding only 1-67, while notching up 4-89 in the 'for' column. However, their attacking intent was clear to see against the Rossies and it will be interesting to see whether they continue in that vein for the summer.
First up is a trip to the Athletic Grounds. The vote goes for them to make it back-to-back wins over the Orchardmen. After that reaching the Ulster final would represent further progress.
In any event, Cavan look set for another productive summer.
DERRY
Leaving the Allianz League final aside, Derry have really prospered in the spring. Can they kick on and perhaps win an Ulster title for the first time since 1998? Getting over Donegal in the first round, while a tough ask, will leave them well-placed to reach the decider.
In Mark Lynch the Oakleafers have an attacker who lit up the league with his many fine scores and bullish runs. Thomas Mallon, Enda Lynn and Sean Leo McGoldrick can also take the plaudits for their efforts so far.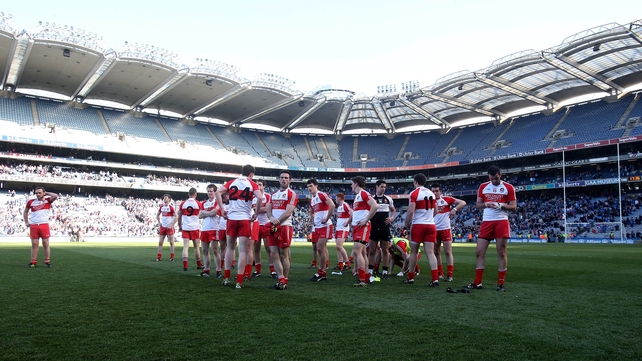 Coach Brian McIver will try to take some positives from their hammering against Dublin in that it gave his side experience of playing in a major final at Croke Park.
Celtic Park on 25 May should be a cauldron of excitement. Expect the home side to be well prepared as they bid to atone for below-par efforts against Jim McGuinness' side in the 2011 and '12 campaigns.
DONEGAL
While not a case of 'all changed, changed utterly', Donegal have endured an upheaval of sorts since the 2013 championship.
Last autumn Jim McGuinness' back-room team, including his right-hand man Rory Gallagher, left the scene. Last week four players opted off the squad. Among them was 2012 All Star, Mark McHugh.
The word is that McHugh wanted to take a break from the game and that he wasn't enjoying his football. A hamstring injury was also compounding matters.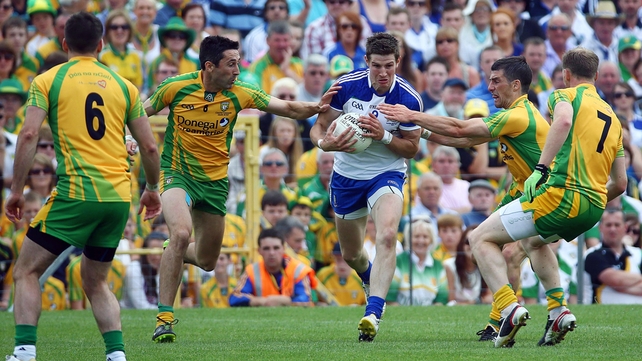 An while McHugh's form dipped last year, the player was a key component of the Donegal side that landed the All-Ireland in 2012. If Donegal are to be successful again, then rediscovering the drive that saw them march to glory two years ago is essential. However, is the appetite still there?
Getting over Derry in the quarter-final won't be easy, but victory will clear a path that should see them involved in competitive action until the end of July at least.
DOWN
A county with a strong championship pedigree, it is surprising that we have to go back to 1994 for their last Ulster triumph
Ending that wait won't be easy as this year's journey begins with a preliminary round clash against Tyrone.
Down's finish to the Division 2 league campaign was disappointing, with defeats against Laois and Meath killing off any chance of promotion.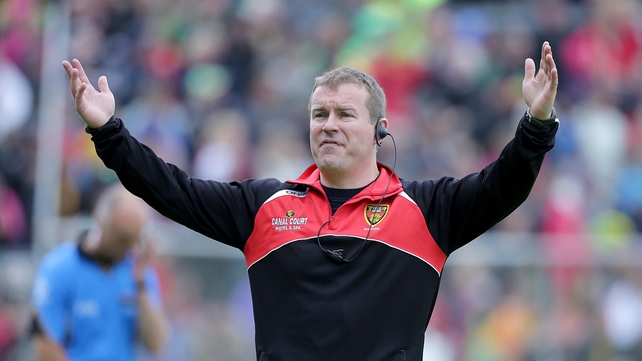 Manager James McCartan is confident that he will have a near full-strength squad to pick from for the Tyrone clash. Benny McArdle, Conor Garvey and Darren O'Hagan are injury concerns, but the trio are expected to be ready for Sunday week.
Down's spirit and determination was clearly in evidence when they lost narrowly to Donegal at the semi-final stage last year. Something similar and more will be required to see off Mickey Harte's side on their home patch.
FERMANAGH
The Ernesiders finished the best of the rest behind Cavan and Roscommon in Division 3 of the league. Their stand-out performance was an impressive nine-point victory away to Limerick.
However, the news that caught most people's attention was Seamus Quigley's departure from the squad in March after a training ground dispute.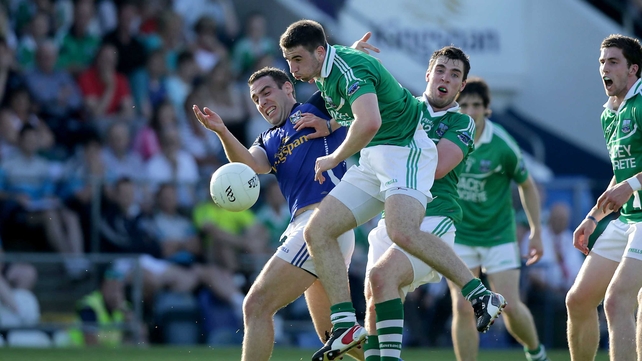 With varying degrees of success, manager Pete McGrath has been looking to strengthen his panel ahead of the Antrim game.
Home advantage should benefit Fermanagh against the Saffrons, but would you be willing to invest heavily on them winning that game?
MONAGHAN
Monaghan's display in beating Donegal in the recent Division 2 league final was eye-catching. It's a further indication that under the stewardship of Malachy O'Rourke, the Farney trajectory continues on an upward curve.
They will be the last county to enter the Ulster fray on 15 June. Tyrone or Down lie in wait but you get a sense that whoever emerges, Monaghan will be ready for the challenge.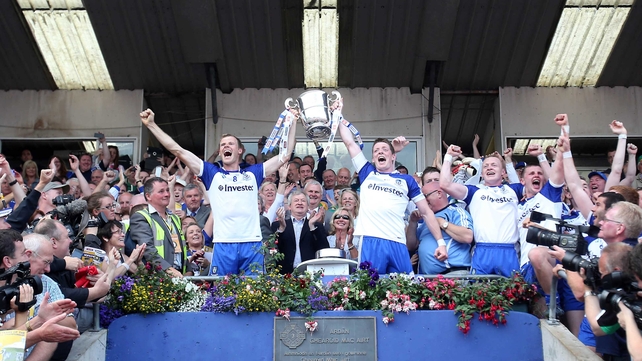 Winning back-to-back titles would really lay down a marker.
All Star forward Conor McManus sustained ankle and knee ligament damage in a recent club game and will miss the championship opener.
TYRONE
It's four years since Mickey Harte's men last won the title. Since then Donegal's road block have proved insurmountable for them. The two sides can only meet in the final this year.
Tyrone, like so many other teams during the league, played some expansive football. Apart from their capitulation away to Kerry and their poor start against Dublin in the last game, they can take many positives from the campaign.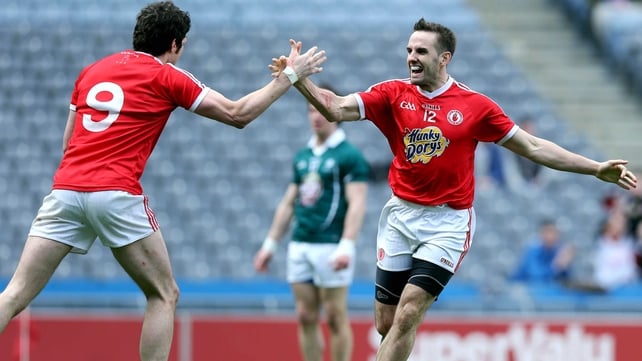 However, the next few months will be crucial as the Red Hand aim to shed the tag that they are a still a team in transition.
An Ulster crown this year will be hard won, but Tyrone have shown by way of their navigation through the back-door circuit in recent seasons that they are up to challenge.
Verdict
You simply could throw all the cards up in the air and see how they land!
I go for Derry to reach an Ulster final on the 'easier' side of the draw. They will determined to put in a good showing after their league final performance and may just have enough to get past Donegal.
They then should take care of either Antrim or Fermanagh.
In the other half I go with Cavan to see off Armagh.
Even though Tyrone have injury concerns, they should get past Down.
Tyrone v Monaghan on 15 June could be a real cliffhanger.
Much will depend on how the Red Hand shape up in their initial outing but I give them the slightest nod to prevail.
The momentum gained can see them get over the Cavan hurdle before they face Derry in what should be an Ulster final to savour.
Mickey Harte's men can, albeit narrowly, regain the title.