Predictions: Allianz Football League
Updated: Friday, 31 Jan 2014 11:21

| Comments
The pre-season competitions in the provinces serve to whet the appetite, but now the serious stuff begins.
A county's year will ultimately be defined by how it does in the championship, but success in the league should not be dismissed, with the possibility that emerging stars could blossom in the spring and be the touchpaper that ignites something special in the summer.
Martin McHugh and Dessie Dolan sat down and assessed what they think will happen in each division.
DIVISION 1
Martin McHugh: "I'll go with Mayo as I feel the win would do them the world of good.
"As for relegation the teams that come up will always be under pressure. For that part it will be tough for Westmeath – having four games away from home makes it more difficult.
"I have a feeling this year that some of the 'bigger teams' could drop down. I think Kerry could be vulnerable."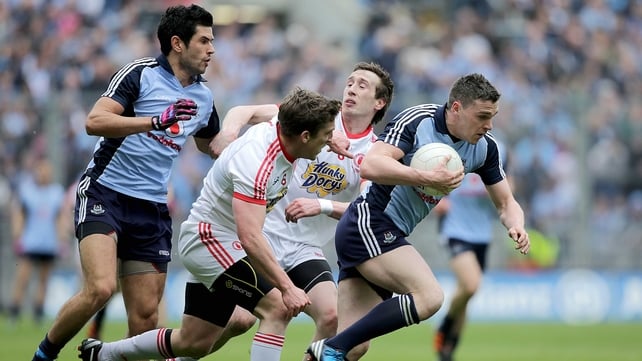 Dessie Dolan: "Tyrone and Dublin to contest the final. There's a possibility that Mayo might make it. People have said that Mayo could do with a national title – but the only thing the county is interested in is winning Sam Maguire.
"The Division 1 winners for me are Dublin."
As Dessie is still involved with Westmeath, he was not forthcoming as to which sides will make the drop.
DIVISION 2
MM: "Even though Donegal have four away games, their preparation has gone well. I tip them to go straight back up. (Surprising choice from Martin!)
"Joining them will be Monaghan. Their midfield could be a problem for them , but I have faith that they will prevail. The other team to watch will be Meath as they aim to build on a good 2013.
"Armagh with all their injuries could struggle and I would also be fearful for Louth."
DD: After winning an Ulster title last year you'd imagine Monaghan will push on. Malachy O'Rourke has done a great job and they're a tough team to play against.
"Meath are my other fancy for promotion. The whole set-up in the camp is good and they seem rejuvenated again.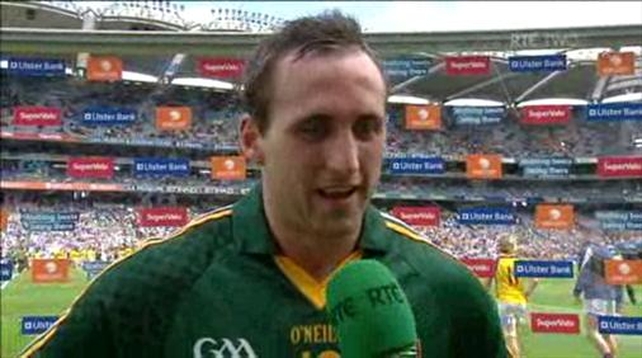 "Mickey Newman and Graham Reilly are quality players and with Trevor Giles on the management ticket there's a sense that something is happening in Meath football again.
"In terms of relegation, Armagh look to be struggling. Paul Grimley has come up with a lot of excuses in the last while – injuries being the latest one. Louth are the other side I think will make the drop."
DIVISION 3
MM: "Cavan would seem to be form team here. They have had their U-21 success, so this is a big year for them. I tip them to go up along with Roscommon, who also have a decent conveyor belt of talent coming through.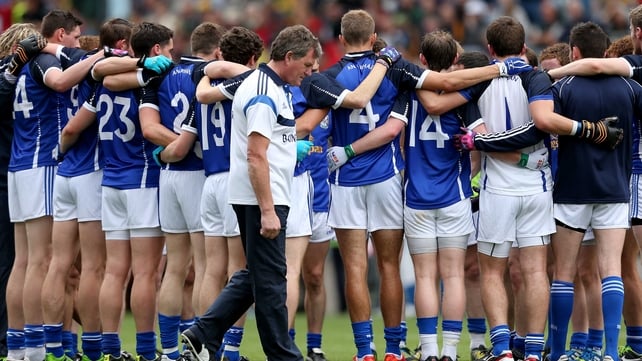 "I would be fearful for Longford and Limerick. The same applies to Fermanagh. Pete McGrath went in late to the county. We'll have to see what impact he makes. It's two from those three to go down."
DD: "I'd agree that Cavan are the form team in the division. I would also keep an eye on Wexford. They came down last season, but they have some quality forwards like Ciarán Lyng and Daithi Waters in midfield is a tough competitor. I expect them to show well.
"In terms of relegation Longford seem to be struggling at the minute in terms of numbers. I'm not sure about Paul Barden's availability this year, while Seán McCormack is another player of real quality and there are also doubts about his participation in the months ahead. Brian Kavanagh's return is a boost, however.
"Longford lost all their games in Division 2 last year and sometimes it's hard to turn it around when you go into freefall."
DIVISION 4
MM: "I think Antrim are the team well-placed to come back up. They had a great victory over Down recently in the McKenna Cup and with the Bradleys involved they can make an impact.
"I'll also go for Tipperary to get promoted. The county won a minor All-Ireland title and those players should now be ready to step up."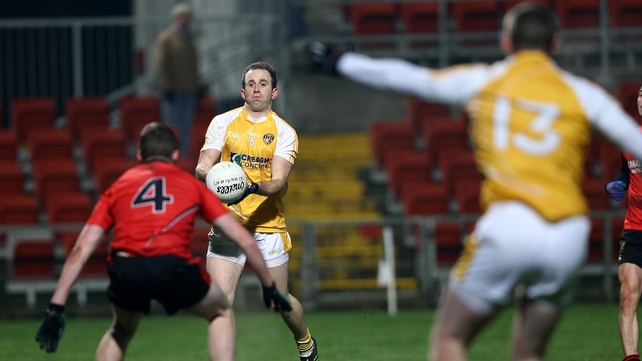 DD: "With the Baker Boys in Antrim they look good for promotion. My father trained Leitrim for a few years. They are a great GAA county and have such pride in their jersey.
"One player that stands out for me is Emlyn Mulligan. He is a class act; a Luis Suarez lookalike. If he was with one of the main counties, he would get his place."
Live radio coverage of the Allianz NFL meeting of Dublin and Kerry on An tSraith Náisiúnta from 19:00 on Saturday 1 February on RTÉ RnaG and RTÉ.ie (Worldwide).
Live coverage and updates of all the day's action on Sunday Sport from 14:00 on RTÉ Radio 1 and RTÉ.ie (Worldwide).
Television highlights on League Sunday from 19:30 on RTÉ Two and RTE.ie (Ireland only).