Football rankings: How does your county rate?
Updated: Monday, 23 Dec 2013 15:26

| Comments
By James McMahon
With the dust firmly settled on the 2013 football season, we grade the counties on their efforts in both league and championship.
1: DUBLIN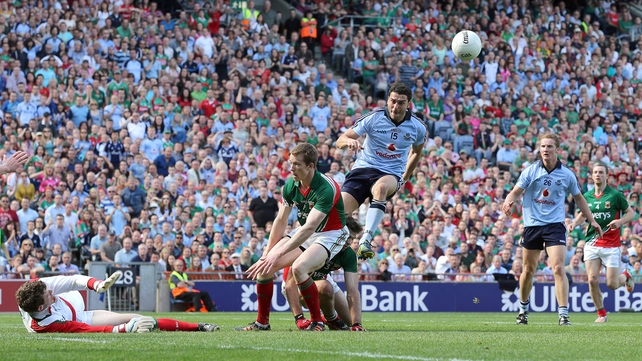 Tyrone were the only team to beat the Dubs in competitive action this year. The margin of victory was a point in a regulation league game at Croke Park, yet when both teams met again in the Division 1 decider, Jim Gavin's charges turned the tables to win by the bare minimum.
Dublin had been swashbuckling in their spring campaign and continued in that vein for most of the summer, most notably against Kildare, Meath (Leinster final second-half ) and Kerry in that memorable All-Ireland semi-final.
Sam Maguire was duly pocketed, though with less panache on 22 September, on a day borrowed from high summer. In saying that, the victory over Mayo was more comfortable than the one-point margin suggested.
2014 prospects: At the banquet on the night of their All-Ireland success, Jim Gavin was already looking ahead. There is no doubt that he will have his charges focused on maintaining the intensity levels that left many of their opponents floundering in the last year.
In the modern era, back-to-back All-Ireland victories are a rarity, but Dublin are well-equipped to become only the third team in nearly a quarter of a century to achieve just that.
2: MAYO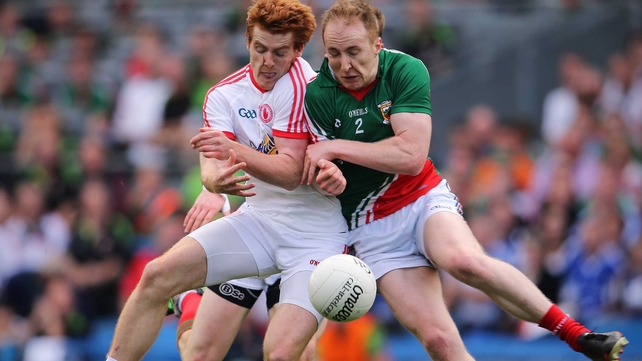 In the book 'House of Pain' journalist Keith Duggan wrote tellingly about the Mayo GAA psyche and their ability to dust themselves down after a September heartache and keep coming back for more.
It's a road well-travelled in recent times and 2014 will see the Green and Red faithful embark on another journey in the hope of reaching the Promised Land.
The season just gone saw Mayo reach a Division 1 league semi-final, Their championship run saw them dismiss their rivals with consummate ease, that was until Tyrone threw up a tricky puzzle for them to solve in the last-four.
In fairness to James Horan's side, they possessed the craft and guile to emerge victorious with a bit to spare. Similar traits appeared to be absent against the Dubs in the decider, despite a positive start to the game.
Apart from the unlucky defeat against Meath, after a replay in 1996, Mayo, quite simply, have not been good enough in their latter-day All-Ireland final appearances.
There is no doubt the current squad possess a number of talented players, but finding a few more scoring forwards is essential if they are to jump that elusive final hurdle.
2014 prospects: Should win Connacht again. Getting to another All-Ireland final would represent a major achievement and bring with it even more pressure to stand up and be counted on football's biggest day.
3: KERRY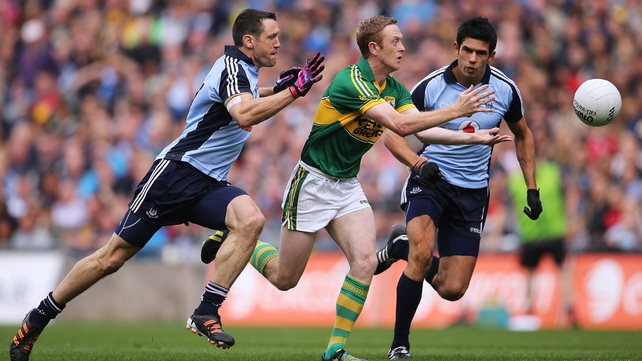 Have rightly received the plaudits for their part in that epic against Dublin in the All-Ireland semi. They also served up a treat against Cork in the first half of the Munster final, and were good to watch in the league clash against Tyrone.
All this came after an inauspicious start to the year, yet by the start of the championship some pundits had them down for more All-Ireland glory.
2014 prospects: Even though Eoin Brosnan and Tomás O Sé have called it a day, the squad is still formidable, though ageing. Finding a few more James O'Donoghues would be a considerable boost.
Nevertheless, Kerry are still good enough to have another long championship run. It would be no surprise if they get to the decider itself next September.
4: TYRONE
Reaching the All-Ireland semi-final by way of the scenic route was a notable achievement for Mickey Harte's side. Couple that with running Dublin close in the League final ensured that the Red Hand were competitive again at the business end of things.
Improving their scoring return, however, is vital if silverware is to come their way in the short term.
2014 prospects: Injuries to a number of key players will be foremost in Mickey Harte's mind as he looks towards the league. How Seán Cavanagh copes with the added responsibility of being captain will be interesting.
Tyrone will have to beat Down, Monaghan and either Armagh or Cavan just to get to an Ulster final.
However, the experience of jumping some stiff hurdles on the back-door circuit in recent seasons should stand to them as they bid for a first provincial crown since 2010.
5: MONAGHAN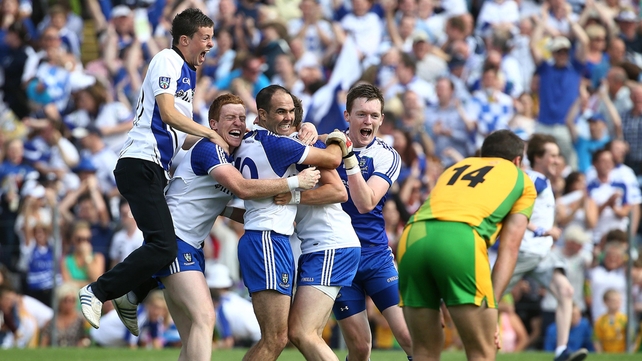 Ending a 25-year gap in bringing the Anglo Celt trophy to the land of the Farney was the highlight of the year for Malachy O'Rourke's charges.
The victory over Donegal was built on pure intensity as they dictated affairs right from the off. While, not reaching the same pitch against Tyrone in the All-Ireland quarter-final, they lost nothing in defeat. Promotion to Division 2 of the league capped off a rewarding season.
2014 prospects: Will be among a number of teams who feel they can reach the league's top tier. The Ulster draw is tough, but after their exploits in 2013, Monaghan won't fear meeting either Down or Tyrone.
6: CORK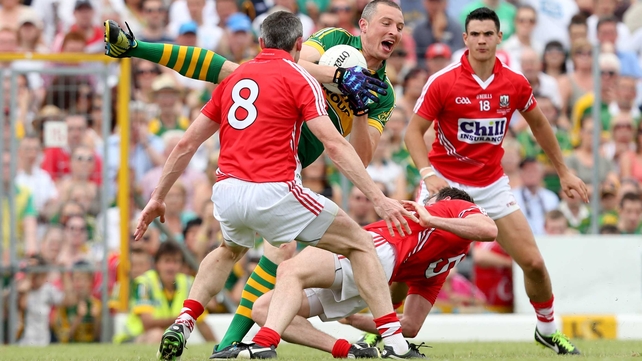 The Rebels only showed glimpses of what they were capable of this season. Their second-half surge wasn't enough to deny Kerry in the Munster final, while against Dublin they were competitive and honest, but that was never going to be enough for victory.
Manager Conor Counihan called time on his tenure after six years in charge. He was joined by a number of high-profile players. Filling those positions will be the first task of new boss Brian Cuthbert.
2014 prospects: History has shown that Cork do give managers time to put their stamp on a team. Decent underage success in recent years will ensure that Cuthbert has something to pick from.
Barring a mishap the Rebels should reach another Munster final and a step closer to a clash with some of the big guns come August.
7: DONEGAL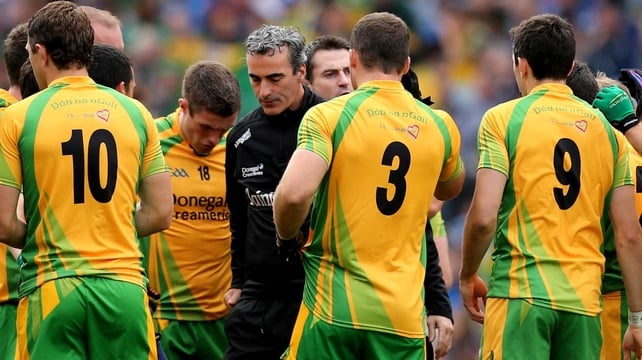 On reflection, the manner in which Donegal slipped out of Division 1 last spring was a foretaste of things to come. Their Ulster campaign was far from impressive and Monaghan had far too much of them in the decider. Mayo then drove a stake through their heart in the All-Ireland quarter-final.
Since then Jim McGuiness saw his backroom team depart, including his loyal lieutenant Rory Gallagher.
2014 prospects: A signal of intent would be gaining promotion in their spring campaign. Privately, the camp would feel they are good enough to get back to an Ulster final. However, an opening joust with Derry in Celtic Park won't be easy.
8: CAVAN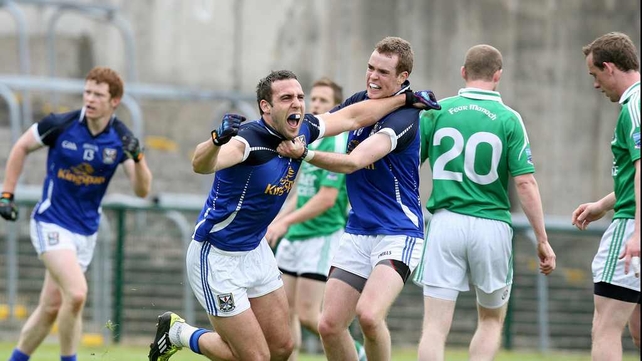 Last summer saw Cavan return to play championship football in Croke Park for the first time since 1997.
Getting to an All-Ireland quarter-final represented further progress from Terry Hyland's side - a collective that must believe they can figure at the business end of the championship more regularly in the next few years.
The extra-time win over Derry in the qualifiers was one of the games of the summer.
2014 prospects: Promotion from Division 3 would set the right tone early on. Another meeting with Armagh in Ulster is sure to be competitive. They will, however, have taken note of what Monaghan achieved in 2013 and feel that they can also reach the provincial summit.
9: MEATH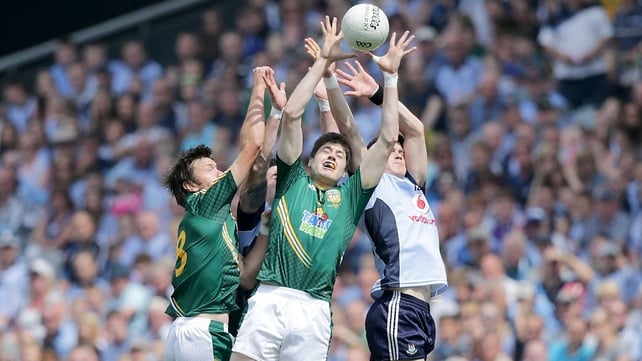 This last season represented a year of progress for Meath. An early stutter in their league campaign was quickly eradicated as they successfully escaped from the clutches of Division 3.
Come high summer, their Leinster final showing against Dublin made many stand up and take notice. The same intent was evident Tyrone thereafter, where a narrow defeat was their lot.
2014 prospects: The graph is definitely on the rise for Mick O'Dowd's side and a successive league promotion, coupled with another provincial final appearance, should be their target.
10: KILDARE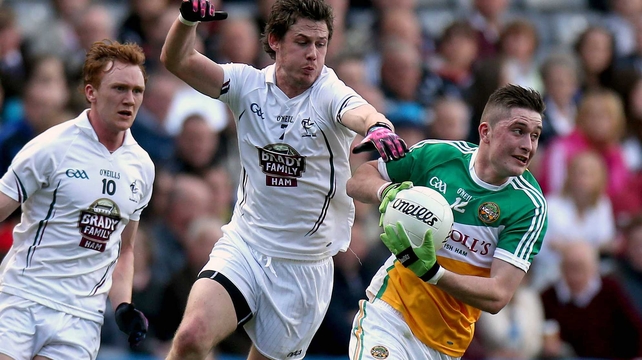 Getting to a league semi-final was the highlight of Kieran McGeeney's final year in charge of the Lilywhites. Dublin waltzed past them in Leinster, while Tyrone had too much craft in ending their interest in the championship.
McGeeney's departure from the scene was contentious, but the county board acted quickly in installing Jason Ryan as his successor.
Ryan was a selector alongside the Armagh native in his final year in charge and has already set about finding new talent to bolster the squad.
2014 prospects: Another year in Division 1 will be ideal preparation for the summer months. The new manager had decent success in charge of Wexford. He got them to two Leinster finals, and the pressure will be on Ryan to steer Kildare along a similar route in 2014.
11: DERRY
Brian McIver's arrival as manager brought renewed vigour to the Derry cause. That was rewarded with promotion back to Division 1.
Their championships defeats to Down and Cavan were games of high quality in which the Oakleafers certainly played their part. There is much to be excited about ahead of the new campaign.
2014 prospects: Derry will have four games at home in the league's top flight and will hope to make that advantage count. Similarly in the championship, Donegal will travel to Celtic Park, where the home side will be to keen to end a recent losing sequence against Jim McGuinness' men.
12: LONDON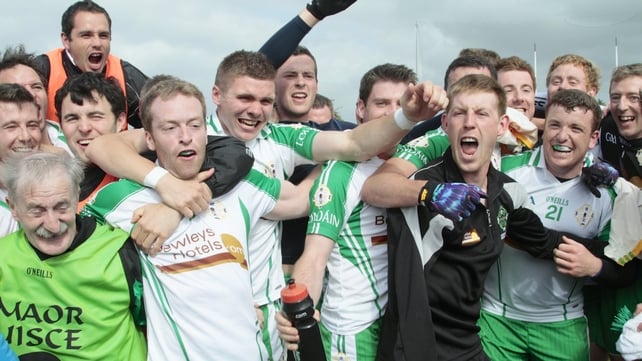 History was made as London claimed a place in the Connacht final. After that Croke Park witnessed the Exiles in action at the historic venue for the first time. It was a summer to remember for Paul Coggins' side.
2014 prospects: Playing personnel will undoubtedly change, but London will be keen to do better in the league. Galway will travel to Ruislip at the end of May, wary of the fate that befell Sligo last summer.
13: DOWN
Relegation from Division 1 in the spring might have been a precursor for more disappointments, but Down certainly played their part in the Ulster Championship.
Their duel against Derry was one of the games of the summer - a pure footballing contest that saw some outstanding scores.
Against Donegal, the Mournemen made frequent raids, but all too often the final pass let them down. They had their opponents worried, before losing narrowly. That defeat seemed to knock the stuffing out of them and Derry gained revenge when the sides met in the back-door.
2014 prospects: Much of their focus will be on the Ulster preliminary clash with Tyrone in Omagh. It's hard to believe that it's 20 years since Down last reigned supreme in their province.
14: GALWAY
Galway fans will not need reminding about that dark day in Salthill when a rampant Mayo cruised to victory. The recovery mission through the back-door witnessed a few bumps against Tipperary and Waterford, but the win over Armagh saw the Tribesemen firmly back on track.
Against Cork at Croke Park, the traditional free-flowing style we associate with Galway was there for all to see. They may have lost the game, but it was evidence that batter days may lie ahead for Alan Mulholland's squad
2014 prospects: Will expect to be among the contenders to emerge from Division 2. Reaching a Connacht final appears very much within their grasp.
15: WESTMEATH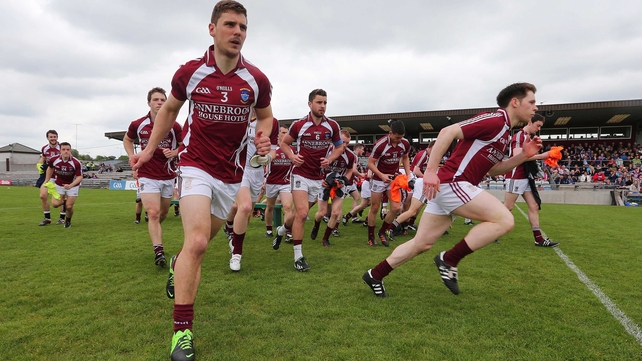 Westmeath mixed the good and the bad in 2013. Gaining promotion to Division 1 was noteworthy and achieved against the backdrop of some narrow, but yet gutsy victories.
The championship saw a heavy defeat to Dublin and a surprising loss at home to Fermanagh in the qualifiers.
Pat Flanagan was subsequently replaced as manager by Paul Bealin.
2014 prospects: Will do well to remain in Division 1. After that getting past Louth at home in the Leinster preliminary round will be the priority.
16: LAOIS
The history books will show that Laois were the first county to win a championship match played on a Friday. That was against Carlow in the qualifiers. Success against Clare and Wexford followed, before their exit against Donegal.
A more telling account of Laois' summer was their defeat to Louth at home in Leinster. They were quite poor that day.
More managerial change here saw Justin McNulty step down and Tomás Ó'Flatharta take charge.
2014 prospects: Hard to see them making any impact in their province. The prize of facing Dublin at Croke Park awaits them if they get past Wicklow in Aughrim.
As for the league, Division 2 will be ultra-competitive and Laois will do well to feature in the promotion mix.
17: WEXFORD
Relegation to Division 3 got the year off to a bad start.
Come June they did find an extra gear to beat a Louth team, who were fancied by many, in the Leinster quarter-final. They failed to build on a strong start against Meath subsequently and missed out on a date with the Dubs in the provincial final.
Their exit in the qualifiers at the hands of Laois would have left them frustrated as they wasted several chances.
2014 prospects: Are capable of a strong promotion push in the spring. Would be favoured to jump the hurdle presented by either Longford or Offaly in the championship.
18: LOUTH
The Wee County comfortably retained their Division 2 status and ran Kildare close in the qualifiers. In between were championship wins against Laois and Antrim, though the defeat to Wexford at home was a surprise.
2014 prospects: Will again look to have a productive spring, before heading to Mullingar to face Westmeath in the championship.
19: ARMAGH
Boss Paul Grimley had to endure some negative comments about his management style in the wake of Armagh's defeat to Cavan in Ulster. Needless to say Grimley wasn't happy, but yet his side dusted themselves down and recorded whopping wins over Wicklow and Leitrim in the qualifiers.
They were fancied to overcome the Galway challenge the next day out, but their shooting boots were absent and they slipped tamely out of the championship.
Kieran McGeeney has been added to the backroom team for next season.
2014 prospects: With the Crossmaglen contingent available a stronger showing in the league is expected. Revenge will be on the cards when Cavan travel to the Athletic Grounds on 8 June in the Ulster quarter-final.
20: ROSCOMMON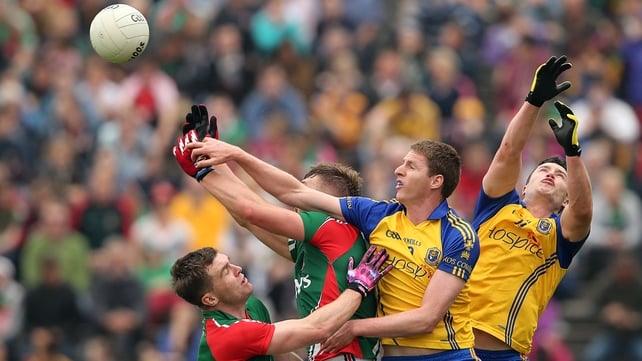 John Evans' first year in charge of the Rossies failed to produce any real spark. They did run Tyrone close in the qualifiers, but offered little resistance against Mayo in Connacht, while their league form was mixed.
2014 prospects: Are on course to meet Mayo again in the provincial semi. With the game fixed for Hyde Park, they should at least be more competitive.
21: LONGFORD
The victory over Limerick in the qualifiers was the only shining light for Longford in 2013. They lost all their matches, albeit some narrowly, in Division 2.
Glen Ryan stepped down as boss, with former Dublin player Jack Sheedy taking over.
2014 prospects: A good start to Division 3 is vital to restore confidence. Having Offaly at home in their Leinster opener represents a decent chance of progress.
22: FERMANAGH
Peter Canavan called time on his two-year stint in charge of the Ernesiders after the qualifier defeat to Cavan in a somewhat fractious encounter. The same opposition also got the better of Fermanagh in the Ulster quarter-final.
On a positive front, Division 3 status was comfortably retained, while the win over Westmeath in the back-door, though surprising, was richly deserved.
Former Down All-Ireland winning manager Pete McGrath is the new man at the helm.
2014 prospects: Under McGrath's tutelage Fermanagh should not lack for effort and will feel they can get something from their Ulster opener against Antrim.
23: LIMERICK
Promotion from Division 4 we thought would be a precursor to something decent in the championship. However, a heavy defeat to Cork sapped their confidence and they offered little against Longford in the qualifiers.
Boss Maurice Horan immediately stepped down, with John Brudair subsequently taking the reins.
2014 prospects: Chances of provincial success are slim, and so must target another productive trek via the back-door.
24: OFFALY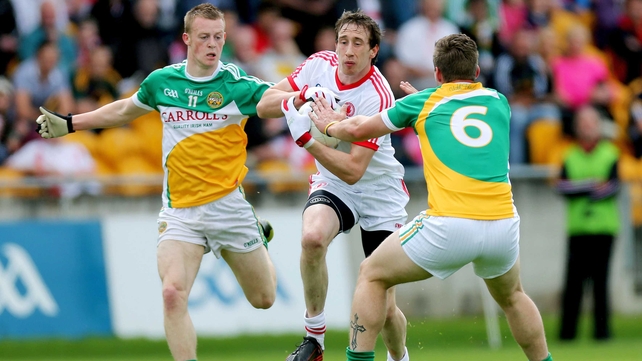 Achieving promotion from Division 4 was a successful start to Emmet McDonnell's time as Offaly boss. Being competitive against Kildare represented further progress, though the trimming against Tyrone thereafter was a setback.
2014 prospects: Division 3 will be a test, but building on the momentum of last year is a must.
25: TIPPERARY
Were close to gaining promotion from Division 4 and ran Galway close in the qualifiers.
2014 prospects: Expect them to be in the mix to emerge from the bottom tier in the league. At least they won't have to face Kerry again in their opening Munster fixture, though if they get past Limerick, the Kingdom do await in the semis.
26: LEITRIM
Started the year with an FBD victory, but that did not lead to a productive league campaign. Failure to get past London in the summer was disappointing and somewhat careless. Conceding eight goals to Armagh in the qualifiers was humiliating.
The Breen/Dugadle management ticket went by the way, leaving the way for Longford native Sean Hagan to take over.
2014 prospects: Depends what response Hagan can instil and the squad he has to work with. The side won't lack for motivation when taking on Roscommon in Carrick next May.
27: SLIGO
Not much to get excited about in 2013 for the Yeatsmen. They just about retained their Division 3 status, while London sent them packing early in Connacht. Indeed the main focus of their summer centred on Eamonn O'Hara's comments about Kevin Walsh in the aftermath of the Ruislip defeat.
Walsh would eventually stand down following the qualifier loss to Derry.
The Sligo county board took their time in finding a successor, but white smoke did emerge on 25 November when former Westmeath boss Pat Flanagan was given the job on a one-year deal.
2014 prospects: Will do well to stay in Division 3. If they achieve that, they then can approach their home clash with either London or Galway in the Connacht semi with some degree of confidence.
28: ANTRIM
Frank Dawson's year in charge of the Saffrons saw relegation to Division 4 and an insipid Ulster championship defeat to Monaghan. In controversial circumstances, Dawson opted to quit the post in the autumn.
The Antrim board then sought out Liam Bradley to make a return, having previously managed the side from 2009 to 2012. Bradley accepted and is determined to revive the county's fortunes in the coming year.
2014 prospects: 'The Baker' previously led Antrim to successive promotions in the league. Can he make a positive impact early on in his second coming?
29: WATERFORD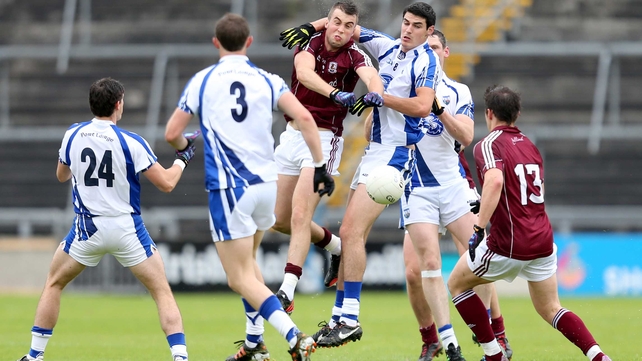 From the ruins of a crushing to defeat to Kerry in Munster, Waterford were within minutes of upsetting Galway in the qualifiers in Salthill.
2014 prospects: Manager Niall Carew will look to build on the spirit shown by the sea last July. Need to better last season's league return of six points. An away trip to Clare in the championship should not hold that much fear.
30: CLARE
Mick O'Dwyer's tenure in Clare did not have the desired effect, as their interest in the championship ended with a tame defeat to Laois in the qualifiers.
Micko decided a year was enough at the helm. Former U-21 and Cratloe boss Colm Collins was handed a three-year to term in taking over.
2014 prospects: Cratloe certainly gave their all in the recent Munster club championship. If the county side can show a similar grit and desire over the coming months, then their fortunes are bound to improve.
31: WICKLOW
If relegation to Division 4 wasn't bad enough then a two-point return from the qualifier clash with Armagh saw their season end with an almighty whimper. In between was a decent enough effort against Meath in Leinster.
2014 prospects: Manager Harry Murphy has brought in former Dublin player Johnny Magee as a selector. Collectively all concerned will hope for better – the extent of which remains unclear until Wicklow start their league campaign.
32: CARLOW
Dr Cullen Park hosted the first-ever championship match to be played on a Friday. As for the Carlow team itself, two wins in Division 4 were the only high points in their season.
2014 prospects: An upturn of any sorts will be welcomed, though promotion from the bottom tier of the league looks unlikely. Took Meath to a replay when the sides met in the 2012 Leinster championship.
The Royals have improved a lot since then, and will be eager to press home their superiority when the rivalry is renewed next June.
33: NEW YORK
For the third year on the trot New York footballers suffered a heavy defeat in the Connacht championship - this time at the hands of Leitrim.
2014 prospects: All involved will hope that whatever side takes the field against Mayo next May will at least be competitive.
Hurling rankings to be published on Christmas Eve