They say you are only as good as your last performance, but that won't be good enough on Sunday for Dublin, according to manager Jim Gavin.
The Boys in Blue squeezed past Kerry in the semi-final in what many people regarded as one of the best games of Gaelic football ever played.
While there were seven points separating the sides by the time the referee blew his final whistle, a late flurry of scores embellished the tale of how Dublin booked a date with what Gavin calls a "ruthless" Mayo in the decider.
It wouldn't be fair to say that Gavin's men were stunned by the concession of three goals in the first 20 minutes.
Because, while it certainly wasn't in the game plan to allow three green flags to be raised, they stood tall, took the punches and responded with a right hook of their own soon after.
Forget the goals, that response, Paul Mannion's fisted major, was what stood out for Gavin.
"In terms of the three goals going in, what I saw was a great confidence in the Dublin team, a great belief in their ability," Gavin told RTÉ Sport.
"The way they came back strong at Kerry, they went in at half-time a few points down but throughout the whole duration of the game I thought there was great mental strength displayed, a great resolve. And a willingness never to back off and keep trying their very best. That's all I can ask from a team – to do their very best.
"[Paul] went in where you can get hurt in those situations. He committed his body in a fantastic athletic leap.
"He's a fantastic athlete with a great eye for goal as we all know and it was a fantastic finish. It was great to see that from the younger members of the squad.
"They showed that character and that courage and they kept hunting for the ball, as did Ciarán Kilkenny. That's what got us back into the game."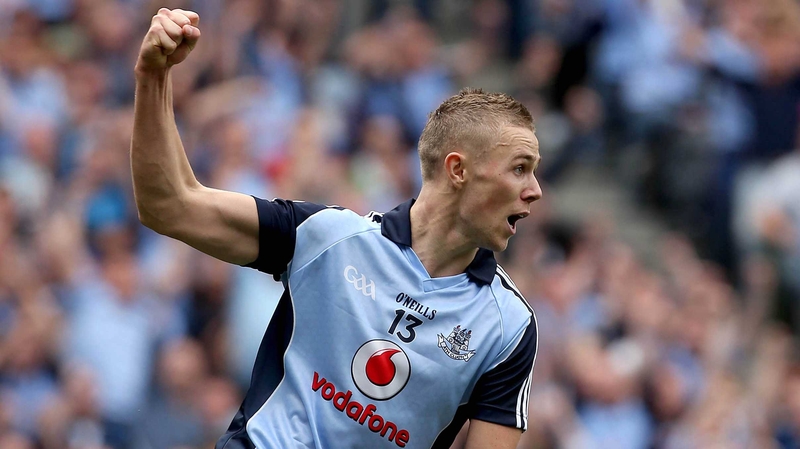 That said, Mayo also have the firepower to hit Dublin where it hurts. They have scored 14 goals in their five Championship games, including four against All-Ireland champions Donegal in the quarter-final.
Gavin concedes that a similar lapse against the Connacht champions won't necessarily have the same outcome.
"Certainly, we're realists, and we realise in the Dublin camp that if we play the way we played against Kerry it won't be good enough against Mayo," he said.
But on the evidence produced by Dublin this year – league champions and a straight run to the final as Leinster champions – they should have nothing to fear.
At a time when the seeds of doubt could have taken root, trailing an on-fire Kerry outfit with Colm Cooper pulling all the strings, Dublin's inner strength came to the fore, their collective refusal to contemplate defeat saw them over the line.
Gavin credits his players' football intelligence, a vital virtue in the crucial moments of Championship battle.
"We encourage players to look inward and try to figure out themselves. We're fortunate in Dublin that not only do we have naturally skilful footballers but we have players with great game intelligence.
"We very much promote that. We take a very much player-centric approach and we encourage them to make decisions in the field of play. We give them a framework to play with, and there's no doubt we give them tactical set-ups, but within that we expect them play with some freedom and to express themselves on the football field.
"It's the same at half-time - we expect them to express their opinions. Naturally enough, the management will lead the process in that regard before we go out in the second half. But at half-time we look at it as a break in play. Whether one team is up or down is probably irrelevant. The most important thing that we focus on is that we're ahead at the end of the game."