By Martin Carney
Clones on Sunday will not be a place for the squeamish or the faint-hearted.
This is the first time Donegal and Monaghan have clashed in an Ulster final since 1979. In 2007 they met in a qualifier in Omagh which Monaghan won by 2-12 to 1-07.
What I recall from the more recent encounter was the fury and passion with which Monaghan played. They were like men possessed that night and blew Donegal away.
Times have changed.
Donegal are now All-Ireland champions and play with the confidence and self-belief that we expect from champions in any code.
Jim McGuinness has created a team of outstanding athletes who are prepared to sacrifice their own instincts for the greater good of the systems of play that both he and Rory Gallagher have devised.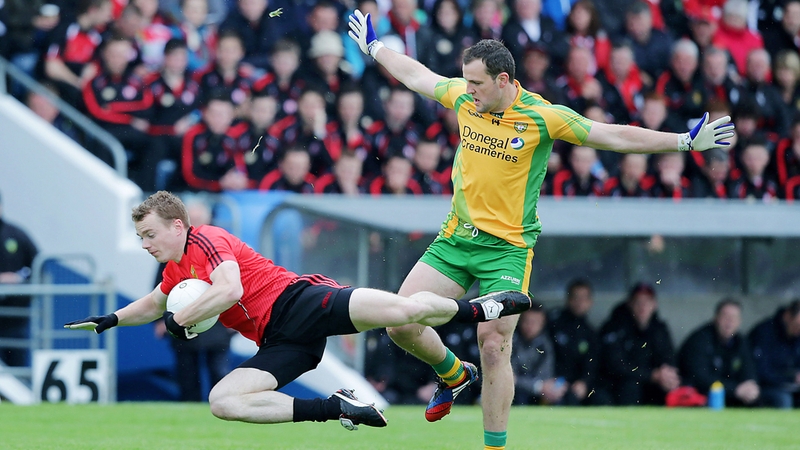 They jealously guard their hard-won possession and are blessed with an inside trio of McFadden, Murphy and McBrearty who generally reward their outfield colleagues with match-winning tallies.
Indeed, in their two outings this summer against Tyrone and Down this trio have accounted for 79% of all Donegal's scores.
It's stating the obvious, but Monaghan's task is twofold on Sunday: restrict the supply to Donegal's inside line and sustain a disciplined, tight-marking regime for the game's duration.
"Clones this Sunday will be a cauldron. Calmness will be needed."
In their games with Cavan and Antrim, Monaghan had a total of nine cards brandished against them, one of which was red. Not to be outdone, Donegal have incurred the wrath of the referee on six occasions.
I think there is a likelihood that Sunday's encounter, due to what is at stake and given the certainty that both teams will place a big premium on defence, will test the patience of the match officials.
Both camps, I'd imagine, have addressed this and I think that the team that can best retain its composure in the heat of battle is the one that will ultimately prevail.
For a number of Monaghan players, the occasion probably represents their final opportunity to win a much sought after provincial medal.
Guys like Dessie Mone, Vinny Corey, Owen Lennon, Dick Clerkin, Paul Finlay and Tommy Freeman have rendered exceptional service for the cause for a long stretch of time.
In defeat, their talents shone brightly and their gifts are worthy of being adorned with a winners' medal.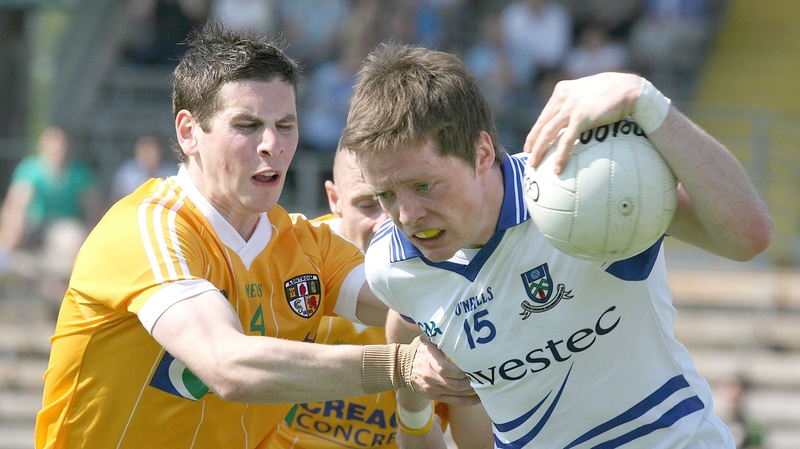 In a recent challenge match against Mayo (one of those top-secret, behind closed doors games beloved of managers), the Farney County narrowly prevailed after a feisty encounter.
By all accounts they adopted an effective defensive system and counter-attacked with purpose, using the class of Conor McManus as their primary scoring threat.
Indeed, a lot will depend on McManus's ability to deal with the snarling presence of the McGees and the considerable defensive support cast that Donegal regularly deploy.
Clones this Sunday will be a cauldron. Calmness will be needed.
Donegal can write another page of history by winning their first ever three-in-a-row in the province.
As All-Ireland champions they have the class and pedigree to achieve this.
Verdict: Donegal