Connacht SFC quarter-final preview: London v Sligo
Updated: Friday, 24 May 2013 17:15

| Comments
By Micil Glennon
London v Sligo, Ruislip, Sunday, 2.30pm
London have been hampered in their preparation by not being allowed to travel to Ireland for warm-up games; a rule that was meant to prevent counties from travelling abroad for training camps in the run-up to Championship games actually sees London being banned from coming to Ireland. Go figure!
In terms of league form, the Exiles recorded a solitary win against Waterford and finished bottom of 32.
Last season they lost the provincial opener to Leitrim by a point and Antrim edged them in the qualifiers with only two points to spare.
Two Sligo natives, Padraic McGoldrick and Brian Collins, are set to face their home county for London.
Manager Paul Coggins conceded that picking his starting XV hasn't been easy.
He told the Irish Post: "Without guys in the squad who have been training every night, making everyone fight for their place, we wouldn't be here. I want to pay tribute to these guys because some of them won't even see their name on the team sheet on Sunday."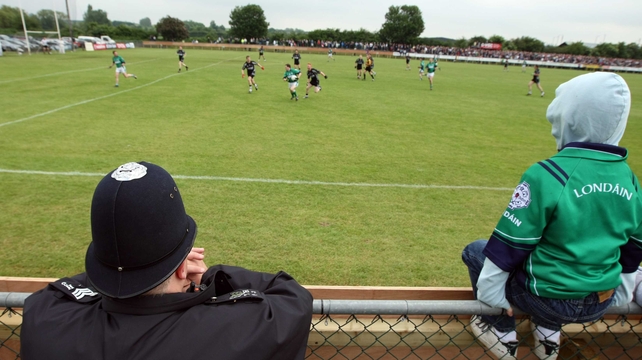 Sligo claimed just two wins in Division 3 of the league, against Antrim and Wicklow, so their form is nothing to write home about either.
The Yeats County were beaten provincial finalists last year after accounting for New York and Galway en route to the decider with Mayo.
There was no joy in the qualifiers as they managed a paltry four points against Kildare (0-13) in Round 4.
They will be favourites to progress to to another final with Leitrim waiting in the semi-final.
However, manager Kevin Walsh told reporters during the week that these 'easy on paper' games can't be taken for granted.
He said: "We've performed better against the bigger teams. We've played Mayo twice, beaten them once and we've only lost one out of four games against Galway and yet we haven't beaten Leitrim."
Some see this game a potential banana skin, but Walsh will have prepared his men to go and get the job done.
Verdict: Sligo
London: Declan Traynor, Kevin Lynam, Stephen Curran, David McGreevy, Seamus Hannon (c), Shane Mulligan, Tony Gaughan, Mark Gottche, Paul Geraghty, Greg Crowley, Lorcan Mulvey, Barry Mitchell, Padraic McGoldrick, Ciaran McCallion, Cathal McGee.
Sligo: Philip Greene, Keelan Cawley, Johnny Martin, Ross Donovan, Charlie Harrison, Adrian McIntyre, Brian Curran, Stephen Gilmartin, Tony Taylor, Brendan Egan, Pat Hughes, Shane McManus, Mark Breheny, Adrian Marren, Frankie Quinn
Live television coverage of Kerry v Tipperary and Donegal v Tyrone from 13:30 on Sunday 26 May on RTÉ Two and RTÉ.ie (Ireland only). Live radio coverage of all the day's action featuring Donegal v Tyrone from 14:00 on RTÉ Radio 1, RTÉ RnaG and RTÉ.ie (Worldwide).
Highlights and analysis of all the weekend's action on The Sunday Game from 21:30 on Sunday 26 May on RTÉ Two and RTÉ.ie (Ireland only).
Previews, reviews and features of all the GAA Championship action on Championship Matters from 20:30 on Thursday 30 May on RTÉ Two and RTÉ.ie (Ireland only).