Preview: Munster SFC: Old foes set for another compelling collision
Updated: Thursday, 23 May 2013 14:38

| Comments
By James McMahon
If ever a championship is the preserve of a 'big two' then the battle for supremacy down south is it. Between them Cork and Kerry have shared 111 titles, with the Kingdom winning twice as many as their near neighbours. Clare's famous win in 1992 was rare as it was beautiful, while Limerick came so close in the last decade to landing a first success since 1896.
Last October's draw kept Cork and Kerry on the opposite sides of the draw, with almost all pundits expecting the counties to meet again in the provincial decider.
Action gets underway with Limerick welcoming Cork to the Gaelic Grounds on 25 May. Not an easy start for the Rebels against Maurice Horan's outfit, who have seen action well into the summer in recent seasons. The prize for the winners is a visit to Ennis, where Mick O'Dwyer will no doubt have his Clare side well primed for combat.
Kerry and Tipperary, for the fourth year on the trot, have been paired in the quarter-final. They will meet on 26 May. More frustrating for the Premier, you would think! Waterford await the winners in the semi-final a week later.
The Munster final is scheduled for the 7 July.
CLARE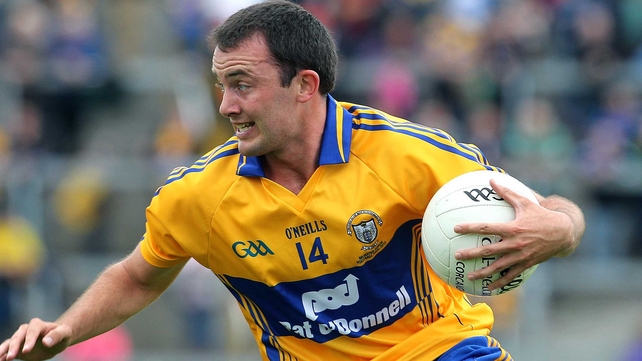 Last year the Banner reached a Munster final, only for Cork to brush them aside with little fuss. Kerry equally handed out a drubbing in the subsequent qualifier, but at least the Banner flag fluttered well into July. Mick O'Dwyer's arrival as manager brings with it a heightened expectations and the Waterville legend will look for Clare to be competitive in all their games this summer.
A league campaign saw a third place finish in Division 4, with impressive wins on the road against Offaly and Leitrim. Promotion would have been a plus, but O'Dwyer's focus since taking over has also been on the Munster semi-final. Having home advantage will concentrate Clare minds even more on the job in hand.
In David Tubridy, the Banner have an excellent marksman from play and from placed balls. Shane McGrath at No 11 and captain Gary Brennan at midfield also standout.
In his time as Wicklow manager, O'Dwyer masterminded famous championship victories over Kildare and Down and held Armagh to a draw on their own patch. He will be determined to add a few scalps during his time with Clare. It will be interesting to see whether he can do just that in his first year in charge.
CORK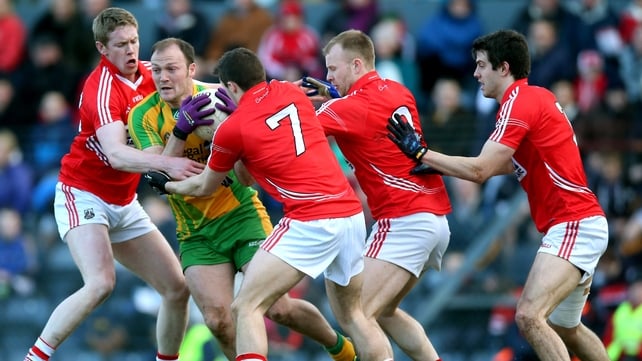 In many of the previews to this year's championship, the present Cork team have been labelled as underachievers and that a sense of entitlement underlines many of their performances. In saying that coach Conor Counihan boasts a CV that would be the envy of many other managers in the country.
Four Allianz League titles, three Munster crowns and an All-Ireland success have been masterminded by the Aghada native, yet his failure to bring more September glory to the Rebels is seen as a failure.
Harsh assessment it may be, but there is no doubt that Counihan has many talented footballers at his disposal. In last year's All-Ireland quarter-final, Cork were seen at their flowing best when dismantling Kildare, yet they couldn't find a way out of Donegal's vice-like grip in the subsequent semi-final when the heat was turned up in the second half.
Will different tactics be employed this summer to ensure that the side remain involved at the business end of tight games?
The loss of the talented Colm O'Neill for the season is a huge blow. It's vital then that the likes of Ciarán Sheehan and Paddy Kelly are fully fit to add extra power to the forward division. Defender Eoin Cadogan missed the latter stages of the league, though it is expected he will feature this summer.
The midfield partnership of Graham Canty and Aidan Walsh worked well during the league, though will a fully-fit Alan O'Connor resumes his place in the middle when the XV is chosen to face Limerick?
Regular goalkeeper Alan Quirke is set to re-join the squad when he returns from his tour of duty with the army in Lebanon.
Limerick, who have given Cork some torrid times in recent provincial campaigns, will provide an early test. If that hurdle is overcome Clare are next up and so the Rebels will have sufficient game time under their belt before their expected Munster final appearance.
With many detractors out there, Counihan's charges will look to lay down an early marker that they have what it takes to turn in performances that match their undoubted ability.
KERRY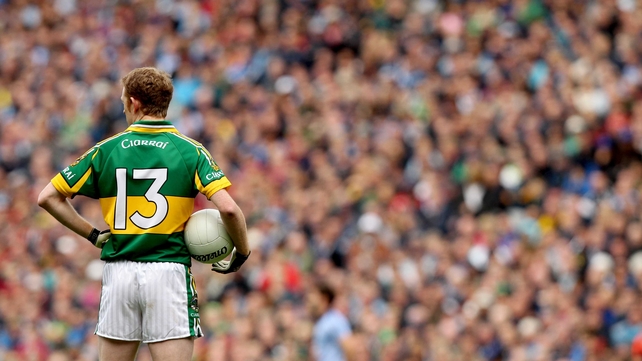 Eamonn Fitzmaurice is the new man at the helm after Jack O'Connor decided he could not take the team any further following a somewhat disappointing 2012. Fitzmaurice had a bumpy start to his tenure with four straight defeats in the league and meagre scoring returns.
However, the return of key players brought about revival that culminated in an excellent first half display against Tyrone in Omagh where a narrow victory was achieved and the dreaded drop was avoided.
To those who listened to a preview of this year's championship on RTÉ Radio's Sunday Sport, the case for Kerry regaining Sam Maguire got favourable mention from many of the pundits, with only Pat Spillane and Bernard Flynn pouring cold water on their chances.
Why the positivity at this juncture?
A new manager, no matter what the code, can bring about renewed vigour to a squad and Fitzmaurice knows that players like Colm Cooper, the O'Sullivans, Kieran Donaghy, Paul Galvin, Eoin Brosnan and Bryan Sheehan still possess the ability to deliver on the big stage.
The displays of Mark Griffin at full-back and Johnny Buckley in the midfield will give the manager even greater satisfaction as he looks to put the pieces of his championship jigsaw together.
Kerry will qualify for the Munster final and the likely decider against Cork will be in Killarney. It will be a chance for them to put to right last year's lacklustre showing against their bitter rivals.
Messrs Spillane and Flynn can see the Kingdom regaining their provincial crown. They have doubts as to whether they can stick the pace thereafter. In saying that, Kerry, all too often in the past, have found greater expression at Croke Park in August and the sight of a Dublin or Tyrone jersey will only drive them on more.
LIMERICK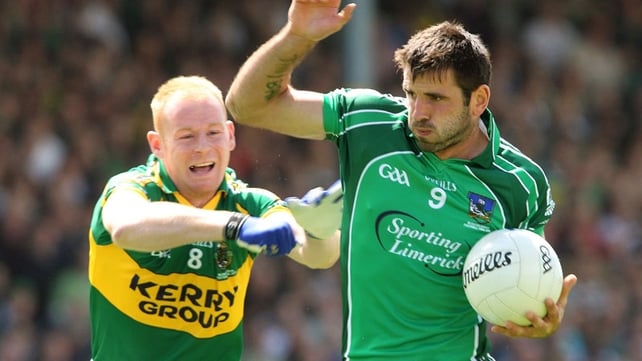 After securing promotion from Division 4 of the league, Limerick footballers can now turn their attention to facing Cork at the Gaelic Grounds.
Apart from a trimming by Kerry in the 2011 campaign, the Treatymen have been more than competitive against Munster's 'big two' in recent seasons. Allied to that have been decent runs in the qualifiers which saw them reach an All-Ireland quarter-final two years ago and last year nearly topple Kildare. A lack of cuteness cost them late on against the Lilywhites, as they failed to run down the clock properly.
You wonder how more advanced Limerick would be if they were playing at a higher level in the league?
As applies to nearly all teams, having the strongest XV on the pitch is paramount. Coach Maurice Horan will be hopeful that John Galvin and Ian Ryan are fit to face the Rebels after picking up injuries in the recent win over Offaly. The duo are crucial figures in the Limerick set-up, while the return of experienced trio - Ger Collins, Stephen Kelly and Jim O'Donovan will further aid their cause as they strive to cause an early season upset.
TIPPERARY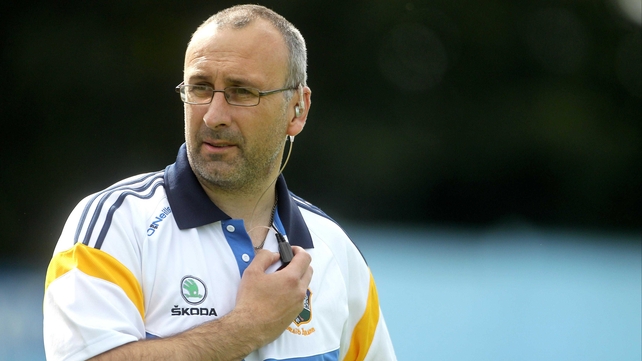 The draw has once again not been kind to Tipperary as they must prepare for another joust with Kerry in the opening round. In saying that the Premier County were certainly competitive in the corresponding clash last year. That was a precursor to a decent run through the back door where they reached round four.
Coach Peter Creedon has carried on the good work done previously by John Evans as Tipperary look to build on recent success in the minor and U-21 grades. Another prolonged run in the qualifiers would represent more progress, as provincial progress is certain to be blocked yet again by the Kingdom.
A county like Tipperary would benefit from an open draw in the championship. If they continue to improve, not many teams, ranked in the second and third tier, would fancy meeting them on their home patch.
WATERFORD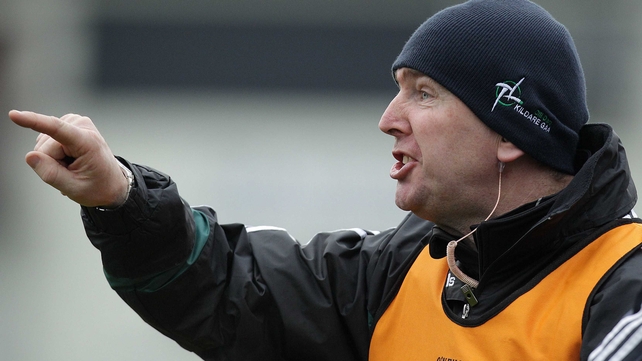 Under new manager Niall Carew, Waterford began the league with two wins, but subsequent narrow defeats to Limerick and London knocked the wind out of their sails and their promotion push evaporated.
Kildare native Carew would have hoped for a better return during the spring and his thoughts will now turn to a likely semi-final clash with Kerry on the June Bank Holiday weekend. Turning in a decent performance is the best that Waterford can hope for.
In 2011, the Deise reached round three of the qualifiers. A repeat of that would represent a successful summer before regrouping again in the winter ahead of another attempt to break free from Division 4.
Verdict:
RTÉ cameras will be present at the Gaelic Grounds for live coverage of Limerick v Cork. Those watching should see the latter prevail, if only by a point or two. Clare will relish the challenge of facing the Rebels in Ennis, but Counihan's men should be more comfortable victors here.
Kerry will easily overcome Tipperary and Waterford and so set up a meeting with their neighbours in the decider on the first Sunday in July.
At the remove, the outcome is difficult to call. For the loser, a possible meeting with either Donegal, Tyrone, Kildare, Mayo or maybe Dublin awaits in the final round of qualifiers. That makes the clash all the more interesting.
Home advantage is often key is these clashes and the benefit of playing in Killarney may just tip things, albeit slightly, in Kerry's favour.