Yeats County legend Eamonn O'Hara has announced his retirement from inter-county football
Updated: Tuesday, 14 May 2013 16:57

| Comments
Sligo legend Eamonn O'Hara has announced his retirement from inter-county football after 19 years service playing for the Yeats County.
O'Hara began his playing career with Sligo in 1994 and landed an All-Star in 2002 for his impressive displays at centre forward
He secured his only Connacht title in 2007.
The 37-year-old, who was recently unveiled as a pundit for The Sunday Game, won his only Connacht title in 2007 during which he scored an amazing goal against Galway in the final.
O'Hara, who as recently as last Saturday told RTÉ Sport that he was still available to manager Kevin Walsh, won seven Sligo Senior Football Championship medals for Tourlestrane, the most recent coming in 2011, and will continue to represent his club side.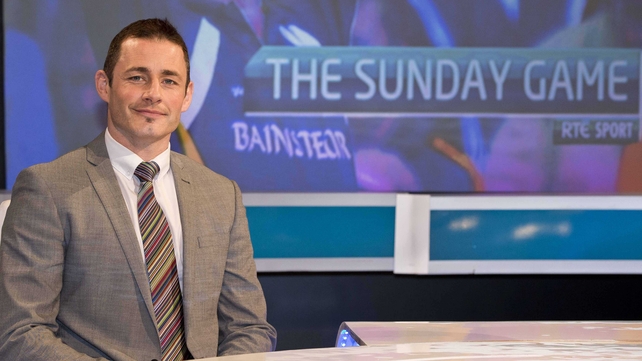 Commenting on his reasons to pack in the game at inter-county level, O'Hara said: "It is with both sadness and a sense of great personal achievement that I announce my retirement from inter-county football today.
"While Gaelic football has been, and continues to be a massive part of my life, I believe after nearly two decades wearing the Sligo jersey, the time is right for me to step aside. I do so knowing that I was very privileged to have played for my county, my province and my country.

"I will continue playing with Tourlestrane but I also look forward to pursuing other opportunities, including my new role working with RTÉ's Sunday Game team as a football analyst and getting more involved with the Gaelic Players Association past players group."
LIVE GAA
Live television coverage of Cavan v Armagh and Galway v Mayo on The Sunday Game Live from 13:15 on Sunday 19 May on RTÉ Two and RTÉ.ie (Ireland only).
Live radio coverage of all the day's action featuring Galway v Mayo from 14:00 on RTÉ Radio 1, RTÉ RnaG and RTÉ.ie (Worldwide).
Highlights and analysis of all the weekend's action on The Sunday Game from 21:30 on Sunday 19 May on RTÉ Two and RTÉ.ie (Ireland only).