Football semi-final reaction: Managers' view
Updated: Monday, 15 Apr 2013 12:27

| Comments
WHAT THEY SAID
Dublin manager Jim Gavin after their win over Mayo
"We played a very good Mayo side that have been consistent over the last number of years and to go out and play a really competitive game against them, two great halves of football, one has to be satisfied.
"There was some poor shot selection on our part and we let them get through for some goal chances near the end but overall we're pleased with the results."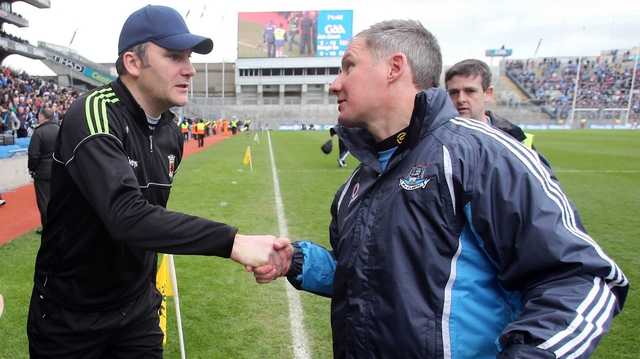 Mayo manager James Horan
"We started off the game okay, we went 3-0 up and had two goal chances and didn't take them. Dublin went down and with their first attack got a goal and that, ultimately, was the difference.
"We conceded two soft goals, from our defensive point of view. In a game of 13 goal chances, we had seven but didn't score any so you can't do that and expect to win a game against Dublin."
Kildare manager Kieran McGeeney on Stephen O'Neill's points in their loss to Tyrone
"Stephen O'Neill took three points in the last two minutes that you can't do anything about, they are top-drawer things. They weren't chances and they got scores, we had chances and we didn't take them.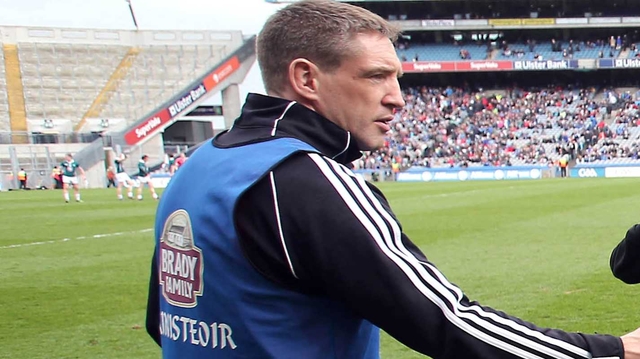 "We weren't clinical, we couldn't score from in front of the nets and they could score from the corner flags, that's the difference when you get to the top levels."