Preview: Allianz Football League Division 2
Updated: Friday, 22 Mar 2013 10:10

| Comments
Westmeath v Armagh
Westmeath can seal a place in next year's Allianz Football League Division 1 with a point against Armagh this weekend.
It has been a terrific league season for the Lake County, maintaining the only unbeaten record in the country and taking some sizeable scalps along the way.
Galway, Wexford, Laois, Longford and Louth have all fallen victim to Westmeath and it has been a turnaround for Pat Flanagan from some tumultuous times.
The Leinster Championship will be a different proposition but they have proven energised and united this winter, and securing top flight football for the first time since 2009 would be a major feat.
Westmeath trailed by five points against Wexford in their last win.
A red card for Daithi Waters changed the face of the game but the way the league leaders steamrolled the Model County was staggering.
They hit 4-06 in the final 24 minutes of the game, with Denis Glennon and John Heslin showing excellent early season form with big knocks.
While this match can decide's Westmeath's fate, it will also have a major say on the relegation picture.
Longford are already down after five defeats and Armagh will have at least some hope given the sides directly above them face off this weekend.
Indeed victory will allow the Orchard to control their own fate on the final day of Division 2 fixtures.
Louth just got the better of Armagh in the final stages at the Athletic Grounds, a disappointing few minutes that have now defined their league hopes.
Westmeath are hoping to make it a magnificent seven before the winner of this division is decided and this should be another win towards that.
Verdict: Westmeath
Louth v Derry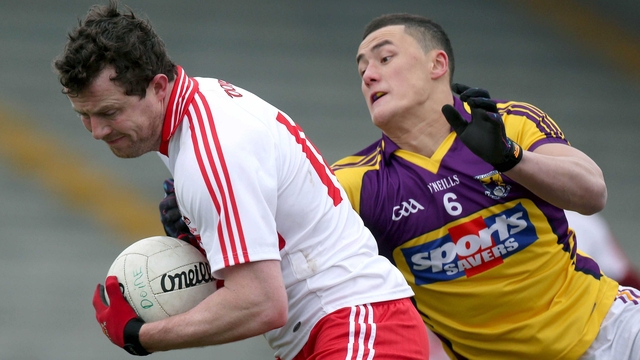 Derry know that a place in the promotion places in Division 2 will be near if they overcome Louth on Sunday.
The Oak Leafers crushed a futile Longford challenge to move on to seven points and with a scrum of team chasing behind, they can pull away in Drogheda.
They're hit by the news that Mark Lynch will be sidelined for four to six weeks with a hand injury, with Raymond Wilkinson, a impressive half-time substitute against Longford, coming into the team.
With the teams close in the table at this late stages, Derry manager Brian McIver spoke this morning about the importance of the match in the context of the division: "Sunday is a big game for both Louth and Derry.
"Louth have had some tremendous results this year, most notably last week against Armagh, and also in a six point defeat of Galway earlier in the year.
"Drogheda will be a tough place to go as many have found out over the past few years in both league and championship.
"It's important to us that we have lads who can come off the bench to make an impact. I'm happy with the all lads who have been doing that all year.
"Mark Lynch sustained two broken bones in his hand during the Longford game. It is obviously a setback but it's also chance for others now to step up to the plate.
"Mark has shown tremendous leadership all year and towards the end of last year. However, we need an entire squad of leaders and it is up to the other fellas to fill that space until Mark returns."
Paddy Keenan has been forced out of the Louth side, but John O'Brien is recalled.
Aidan O'Rourke's team dug deep to hold off Armagh last week and can catapult themselves into contention this weekend.
Derry have been showing some good form this year and should sneak a telling victory on Sunday.
Verdict: Derry
Galway v Wexford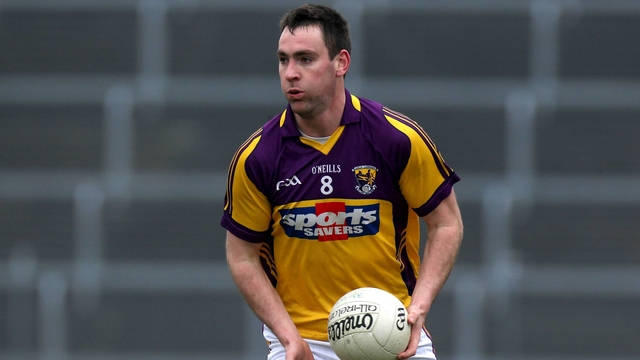 Wexford were left to rue the harsh dismissal of Daithi Waters in their loss to Westmeath and face Galway on Sunday, with both sides knowing they are in a must-win situation.
The Model men can at least count Waters in the after he was cleared following a review of the decision, and travel to Connacht hoping for two points and a favour result in Drogheda.
The dismissal of Waters was a turning pointing in the match against Westmeath and saw the home team score freely to earn the win.
Ciaran Lyng made a return from injury in that game and Lee Chin is also in the shake-up this week after hurling duties last week against Antrim.
Galway were well-beaten again Laois in a performance that will cause serious worry for their Championship hopes.
They were overrun in an all too easy manner and perhaps now the only target will be staying in the division.
Selector Donal Ó Fatharta told the Galway News: "After last weekend's defeat, our priority must be to maintain our Division 2 league status and home wins in the league are vital.
"Laois were very strong on Saturday evening but Wexford too have put in some strong performances in the league – there are no easy games in this division.
"All our long term focus is on the May 19 championship clash with Mayo, and we are looking at a lot of players, but for the moment it really is a case of picking up two points on home soil against Wexford."
Verdict: Galway
Longford v Laois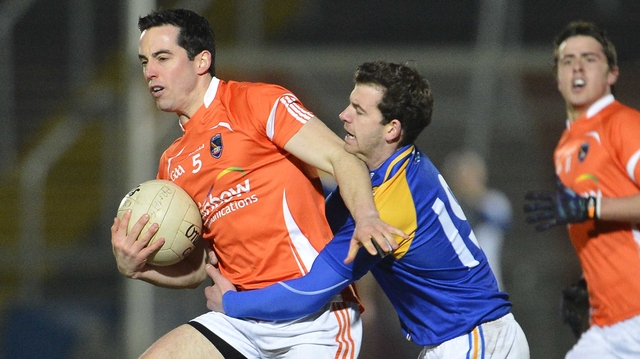 Longford will hope to end a winless run in Division 2 as they now look to the Leinster Championship.
It has been a disastrous league showing with the second level proving too much for the midlanders, and the total concession of 10-48 in five matches is one area to address.
Injury hit the Longford camp with Paul Barden and Brian Kavanagh absent and last week against Derry they were without their Under-21 players that were set to beat Wexford in the Leinster semi-finals.
That has raised spirits in the county after such a poor run and there is no doubt some of that side will come into the Championship equation.
Laois have been very good at home in the league, mustering five points so far on their own territory.
However, they've fallen short on the road with narrow defeats against Westmeath and Derry.
There are lots of good signs for Justin McNulty and he has revealed his team talk this week will be an easy one.
Laois surrendered to Longford in Leinster last summer and McNulty believes his players will need little reminders.
"We've two games left, but just one game to focus on now and that's the game next weekend against Longford
"Going back there so soon after what happened last year, I won't need to say anything to the players, they are still hurting from that," he told the Leinster Express.
A first win away from home of the league will provide some revenge for the O'Moore men.
Verdict: Laois