Listen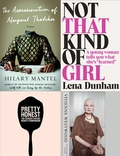 This month as part of our monthly books round up we're looking at gift books for Christmas. Joining Sean this morning were author and lecturer Eibhear Walshe, and Edel Coffey.
VIVIENNE WESTWOOD by Vivienne Westwood and Ian Kelly
Vivienne Westwood is one of the icons of our age. Fashion designer, activist, co-creator of punk, global brand and grandmother; a true living legend. Her career has successfully spanned five decades and her work has influenced millions of people across the world. This is a personal memoir describing the events, people and ideas that have shaped her extraordinary life. It's really quite inspirational. There's lots of glamour but she doesn't buy into it.
See all book recommendations here.