Listen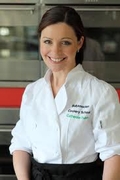 Well, with the weather the way it is, with the garden at last needing a spot of attention, and with, hopefully a few weeks of getting out and about on the cards, it may be a good idea to concentrate on getting some energising foods on your menu, to give yourself a head start.
Pat was joined with a few ideas, by Catherine Fulvio.
Sweet Potato and Beetroot Salad with Hazelnut Dressing
Serves 4
There is plenty of goodness in sweet potatoes - Vitamin C, B3, B5 and B6, - all the B's have great energy releasing properties. The hazelnuts are also good as a vitamin E source but they will give you an increase level of energy.
2 medium sweet potatoes, peeled and diced
3 garlic cloves, thinly sliced
1 tsp chopped thyme
1 medium orange, zest only
60g garden salad leaves – including baby spinach and rocket leaves
100g cooked wild rice
1 medium cooked beetroot, sliced into wedges
2 tbsp pumpkin seeds
1 tbsp olive oil
For the dressing
6 tbsp extra virgin olive oil
2 tbsp red wine vinegar
1 garlic clove, crushed
1 tsp honey
2 tbsp hazelnuts, roughly chopped
Salt and pepper to season
Preheat the oven to 180°C/fan 160°C/Gas 4.Combine all the ingredients for the dressing, check the seasoning and pour into a bottle, shake and set aside. This will keep in your fridge for a week or so.Place the diced sweet potato in a roasting pan, add the sliced garlic, drizzle with a little olive oil and sprinkle over the thyme. Add the orange zest. Roast for about 20 to 25 minutes or until golden and set aside until slightly cooled.Arrange the salad leaves on a serving platter, spoon over the sweet potato, sprinkle over the wild rice and arrange the beetroot wedges. Sprinkle over the pumpkin seeds.Just before serving, spoon over some dressing and serve immediately.
Tip: Flaked grilled salmon is just delicious added to this energy packed salad.
Red Pepper Hummus with Parsnip and Carrot Crisps
Makes about 350g
There are many variations of hummus, the roasted red peppers and chickpeas blend very well and it has a very inviting colour as well. Take a snack pack to work of thin celery and apple lengths together with your homemade hummus.
300g cooked chickpeas
1 lemon, zest and juice
3 tbsp tahini paste
1 garlic clove, thinly sliced
½ tsp ground cumin
¼ tsp cayenne pepper (optional or just a pinch)
2 red peppers, roasted, skinned and roughly diced
60 to 70ml extra virgin olive oil
For the parsnip and beetroot crisps
2 parsnips, peeled and very thinly sliced lengthways
2 carrots, peeled and very thinly sliced
Extra virgin olive oil
Salt and freshly ground black pepper
To make the hummus, place the chickpeas, lemon zest and juice, tahini paste, garlic, cumin and cayenne pepper together with the roasted peppers and some of the extra virgin olive oil into a blender until puree until roughly smooth depending on the texture you like. You may need to add a tablespoon or more of extra virgin olive oil. Check the seasoning. Spoon into a bowl and cover with plastic wrap, keep in the fridge until ready to serve.To make the crisps, preheat the oven to 180°C/fan 160°C/gas 4. Place parchment on a baking tray. Place the thinly sliced parsnips and carrot slices on the tray and brush over extra virgin olive oil. Sprinkle a little salt and freshly ground black pepper over the crisps. Bake for about 20 to 25 minutes or until golden brown and crisp. Keep an eye on them from time to time as they do tend to burn easily.Allow the crisps to cool completely before serving with the red pepper hummus.
Tip: How to skin roasted peppers, place the peppers in a roasting pan, add a splash of olive oil and roast for about 25 to 30 minutes at 180°C/fan 160°C/gas 4 until almost well roasted. Remove from the oven, place in a bowl and cover with plastic wrap and leave to cool. Once cooled, the skin will peel off easily, if there are a few difficult bits, just scrape them off with a knife.