Listen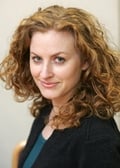 With Tina Leonard
Avoiding huge bills from online games / Apps
If your child is playing games on an App or social media site beware the possibility of running up huge charges on your credit card. For example, one man faced a bill of €4,000 after his grandchild played a game for a week.
That's because some games and devices ensure that in-game payments are as effortless and convenient as possible; passwords for payment may not even be required.
So just how do these Apps and games work? And can you ensure that you won't end up suffering bill shock after your child's play session has ended?
Tina Leonard says you can stay safe if you know how and is here to explain more.
++
Increasingly children are playing games online, either via Apps downloaded to a phone or tablet or via social media sites.
I'm talking about games like Angry Birds, Zombie Takeover, Playmobil Pirates, Racing Penguin, Smurf Village, Farmville, Mouse Maze, Coin Dozer and Run Kelvin among others.
Games like these are often offered for free. But the companies behind them have to make money somehow. One way they do this is that once you are 'inside' and playing the game they charge for 'in-App' purchases or additional content.
What are the charges like?
Some charges can be very high and really add up.
For example, in the Smurf Village game you can spend up to €50 on bundles of berries to help rebuild the village. In Mouse Maze (for kids aged 4 and over) it costs up to €17.99 for potions to help mice escape cats and get cheese. Run Kelvin charges up to €2.69 for extra credits to help a baby penguin find his parents. In the game Coin Dozer where you can push coins over a cliff you get 40 free coins but you can pay up to €21.99 for more.
Case studies
Those charges listed above will give you an idea as to how the charges can quickly add up. Here are two recent cases handled by Ireland's European Consumer Centre (ECC), both with high levels of financial loss.
However, bear in mind also that some people may have charges of €5 or €10 a month on their card that they might not notice, so look out for such small charges also.
1. A consumer downloaded a free game advertised as suitable for age 4 upwards to his tablet computer for his 11-year old child. The child played the game over the course of two days and the consumer's credit card was charged a total of €1,440. The child had made purchases during the game indicated by means of a little bag of coins. The consumer argued it was not clear whether this symbol indicated real money or virtual coins which had been collected during the game. The company concerned refunded the money following contact from the ECC.
2. A consumer allowed his 10-year old grandson to play games on a social media site. He purchased some credits for his grandson on two occasions for nominal amounts. However, the consumer did not realise that the game had saved his credit card details and allowed his grandson to make further in-game purchases without need for further consent. The grandson played the game for one week and the consumer subsequently discovered that his card had been deducted by a total of €4,075. The company investigated the complaint and refunded the consumer €2,730 as he was able to secure a chargeback for the balance from his credit card company.
How can the child unknowingly pay so much?
Because it is so easy to do so!
Someone somewhere has to pay for a free game, and that is probably going to be you, so know how these games work.
The games often include in-app purchases hidden behind the free price tag.
So, in the so-called 'freemium' model, the App is initially free and than you pay for advanced features (the premium part). Or they offer in-App purchases which could either be to unlock extra (premium) features or to allow you to go deeper into the game and play more.
Basically, these payments are taken automatically from the credit cards of the adult owners of the tablet or smartphone via an iTunes or Google account for example.
The problem with in-app purchases is kids often only need to memorise one password to spend. But even if the child doesn't know your password they may still be able to buy.
That's because default settings can allow 'in-app purchases' without asking for a confirmation or password. In the case of Apple for example their default setting allows for a fifteen minute window where if you to make a purchase after already have purchased and given your password, you do not have to do so again within that time frame.
Can I prevent it?
Yes you can prevent your child spending a lot of money on games, simply by changing your settings on your phone, tablet or computer.
Apple: Tap Settings > General > Restrictions. Here you can choose two things. 1) You can completely disable in-App purchases. 2) You can change the 15-minute window setting so that you will be asked for a password after every minute for example.
Android (Google Play). Go to the Google Play Store > User Controls > Set Pin. Here you can set and change your pin so that it is required for each purchase. And don't tell your child what the pin is!
Being aware of how such Apps and games work, and about the default settings and how to change them is crucial to you managing any payments made.
However, these default settings, while set-up for customer convenience, should be changed. Rather than the parent having to opt-out of the defaults, best practice should be that you would only choose to opt-in. If this were the case, such huge surprise charges would be unlikely to occur.
(Interestingly there was a class action taken against Apple last year by a group of parents in the US whose children had unwittingly run up huge bills via App games. The result is that Apple is issuing refunds.)
Tips
Essentially if you know how such Apps work you'll know how to protect yourself, so stay savvy!
Protect your password
Don't tell children what your password is and change it regularly.
Change default settings
Change the default settings (described above) to remove the possibility of payment without a password request or even to remove the possibility of any in-App purchasing.
Check your credit card statements
Check statements for charges. Or you could use a pre-paid card with a finite amount of cash loaded on it as your payment card rather than a credit card.
Supervise your child
Know what they are downloading. It is especially important, for security reasons, to ensure that no-one 'jailbreaks' i.e. buys outside of the Apple store, or in unapproved App stores as these are not subject to rigorous processes, and to beware of 'fake' Apps masquerading as popular Apps that may be free or cheaper but actually come with very expensive in-app purchase, or worse still malware.
Also be aware that some 70% of free Apps carry adverts and these may not necessarily be child focused (ref FTC report 2012).
And while you're at it – read the small print. Very few do, but here you'll find information on whether they gather data, use your internet access, your camera, GPS, carry adverts etc. By agreeing you are giving them permission to do this; so proceed with knowledge.
Remember the following at all times:
There is a very real link between iTunes / Google Play - the App - your credit card - and your wallet. It's too easy to forget that!