Listen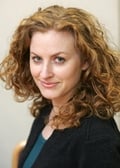 Dental complaints
When you go to the dentist do you think of yourself as a patient rather than a consumer, and do you see the dentist as operating a dental practice rather than a business?
But you are a patient and a consumer, and you should get what you pay for and be given accurate information.
So, if something goes wrong and isn't sorted out, you should complain. And if it isn't resolved you can go to the new Dental Complaints Resolution Service.
Tina Leonard is here to explain what the service entails and the sort of dental complaints received.
++
Having less cash to spare means that people are visiting their dentist less often. And research commissioned by the Irish Dental Association at the end of last year showed that almost 1 million people were postponing dental treatment due to cutbacks in state schemes.
However, remember that there is one benefit left for PRSI patients; that is one dental exam per year, so people should avail of that.
Medical card holders also have reduced benefits. They can now only get one dental exam, up to two fillings per year in emergencies and unlimited extractions.
This is the context of ever increasing pressure in the dental sector and also increased competition.
Consumers are free to travel abroad to avail of cheaper prices, there is more advertising from dentists, competition on prices charged, and increased use of social media and deal sites to market dental businesses and gain new customers.
But historically, when it comes to buying professional services, there hasn't been a strong practice of seeing such purchases in much the same way as you would any other consumer purchase. That is to say, there has been limited price transparency and display and limited complaint handling mechanisms. In addition, consumers of say a dentist or doctor aren't as used to complaining or as experienced in seeking redress when something goes wrong with their purchase.
But one area where improvements for consumers have been made is in the dental sector.
For example since June 2011 dentists must display their prices, thanks to a Code of Practice produced by the Irish Dental Council. And exactly one year ago the Dental Association of Ireland established a Dental Complaints Resolution Service, the first of it's kind.
It is very important that consumers realise that as with any other purchase they have a right to get what they pay for and to transparent and accurate information. You are a patient but also a customer that is buying from a business.
Complaints are always a minor aspect of any service provision but nonetheless need to be dealt with appropriately in order to assist the consumer and improve the service reputation of the business in particular and sector in general.
Having a complaints procedure in place is of benefit to any business; it sends a message that we stand over our work, we know that occasionally things can go wrong and if they do, we're here to help because we care about you and we're proud of our work and reputation.
This new dental complaints service has now published a report for it's first year (9 months), when 115 complaints were received. Michael Kilcoyne, who runs the service, says that for the most part dentists are happy to engage with him. He also says the most important thing is that dentists listen to their customers. He feels that some have lost or forgotten about the 'common touch' but that all customers need to be re-assured if something goes wrong.
How the Dental Complaints Resolution Service works
The service is independent of the Dental Association, is impartial and voluntary.
It is free to any consumer. It is also free to dentists who are members of the Association and costs €90 for dentists who are not.
As with any service, you should always complain to the service provider (in this case the dentist) first. Bear in mind that Dental Council guidelines prescribe that a complaints procedures be in place.
If your complaint hasn't been resolved you can fill out a complaint form for the Service. After that, if your complaint isn't satisfactorily resolved it can go to the Complaints Panel, which is made up of an independent member of the public and a dentist.
What type of complaints?
Complaints that can be dealt with cover a broad range but the service cannot deal with complaints relation to medical card treatment.
Your complaint might relate to poor treatment or it could be about misleading or inadequate advice or even poor communication between you and the dentist.
From the complaints received so far, the following were the main areas of complaint and this will give an idea as to the range that can be dealt with.
Standard of work: crowns, bridges, veneers, braces, implants, etc.Access to recordsCostAttitude of dentistAfter-care serviceTime delay in having work completedNon-response to letters, emails or phone callsDifficulty in obtaining dental records.
Case example 1:
A woman in the North East had attended her dentist for manufacture and
fitting of new full dentures. However, after several fittings the lower dentures
remained extremely painful, so much so that the patient attended her GP for jaw pain and sores on her gum, and her GP told her to remove the dentures. There had been no fittings of the top denture.
In addition the patient had been asked to pay 100% of the cost (€750) up front, rather than paying a deposit and final payment on completion of treatment.
The patient had asked for a refund on several occasions to no avail. No
effort had been made to inform the patient about how many fittings would be needed, and she felt that her complaints of pain had been dismissed.
The patient's daughter, who submitted the claim on her behalf, felt that the practice had taken advantage of a vulnerable older person.
The Dental Complaints Resolution Service wrote to the practice on their behalf. At first there was no response but later the dentist offered to refund the full amount and this was accepted.
Key issues: Poor work not addressed, failure to fully inform the patient about the treatment and no engagement with concerns.
Case study 2:
In the east of the country a patient was advised that she needed her crown replaced and was told that first a temporary crown would be fitted and then root canal treatment performed before replacing the crown.
To her surprise, at the end of the first treatment the patient was told that the dentist had done three-quarters of the root canal and that two further visits would be required to complete the treatment.
She was then given an invoice for the full cost (€1,350), was shocked at the cost and advised the receptionist that she hadn't been told of the cost prior to treatment or indeed that the root canal work would be started on that first visit and she did not have the money to pay the full cost straight away.
She reluctantly paid €300 for work carried out so far. She complained subsequently to the dentist; a payment plan was offered but her grievances regarding consent or fee information were not. The dentist offered to extract the tooth instead.
The woman decided to go to another dentist to have the treatment carried out, despite the fact she had already paid €300 to the first dentist.
Following intervention from the complaints service the dentist eventually agreed to refund the €300 and the matter was concluded.
Key issues: Lack of communication; recommending a treatment then doing something else without consent, and not advising as to cost.
Case study 3:
This case concerns a five-year old girl in the south of the country. She had two fillings done at one practice, both of which fell out, and follow up treatment didn't resolve the issue.
So the family brought the girl to a different dentist who recommended the fitting of a stainless steel cap to prevent the fillings from falling out. The practice had recently started doing this treatment and it was explained that two visits would be required; one to put in separators, and the second to do the crown.
The first stage of treatment went well, but on the day of the second appointment the practice called to say that the dentist was unwell and another dentist would be carrying out the treatment and this was agreed to.
However, according to the mother, the second dentist showed a total lack of empathy, courtesy or respect towards her and her daughter, repeatedly telling the little girl to "stop whinging" when she became distressed.
On receiving contact from the complaints service the dentist gave references to show that the procedure had been carried out correctly and denied that he had been rude or that the child had been distressed, claiming he had been courteous at all times.
The mother felt this was inadequate and sought a signed apology. The complaints service recommended this and the mother of the child in question then received the apology and was happy with that.
Key issue: The attitude shown to a distressed child and her mother. A sincere apology at the start would have quickly resolved the issue.
Complaint breakdown statistics
Of the 115 complaints received the breakdown is as follows:
51 cases – either the consumer didn't follow up with complaints service (23); advice sought but no further complaint (10); outside jurisdiction (6); referred to medical card / prsi scheme (12)
18 cases - resolved to the satisfaction of both parties (refund, additional work, apologies)
23 cases – nearing completion
18 cases – waiting for response from dentists
5 cases – referred to Complaints Panel
For more details of the service: www.dentalcomplaints.ie / 094 9025105