Listen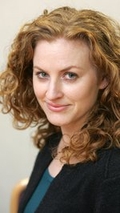 With Tina Leonard
Ten Top Tips
This year we will spend an average of €950 per person on our summer holiday according to new research from lastminute.com.
While this is an increase on last year's amount, the survey also found that more of us wait until the last minute to get bargains and go on holiday after peak times to reduce costs.
But what other ways are there of making your euro stretch?
Do you know where to get commission free Sterling or Dollars, how to avail of free healthcare in Europe, avoid roaming charges and find the best prices for airport parking. And if you're staying in Ireland how can you eat out for a fraction of the price?
Tina Leonard is here with her Top Ten Tips for boosting your holiday cash.
1. Get commission free dollars or sterling
For the last two years An Post has sold commission free Dollars and Sterling. This year, in addition, they have introduced a pre-paid Mastercard debit card so you can have the dollars or sterling in plastic form and still pay no commission.
The two main advantages to this are 1) you pay no commission and 2) plastic is safer than cash and you don't have to worry about your regular debit or credit card.
There is no charge to buy the card, nor are there charges to load cash to the card or when you make a purchase. However, as with all pre-paid debit card there are some charges; €5 annual government fee; £1.50 / $2.50 for ATM withdrawal; £2 / $3.50 per month if inactive after twelve months. But make sure that doesn't happen as you can 'cash out' in euro at no charge.
Remember that with your regular debit card if in a non-eurozone country you'll be charged both a transaction fee and a foreign exchange fee for purchases, and when using your credit card abroad whether in euro or not you'll be charges a transaction fee, but with the Post FX pre-paid debit card there are no purchase fees.
2. Make sure you can use your card abroad
When in a euro or non-euro country if you plan on using your debit or credit card, it can happen that when you go to pay, your bank blocks the purchase in case it is being used fraudulently.
To avoid a pricey phone call home (and embarrassment at the till) contact your bank before you go to tell them where you are headed.
But you must avoid hefty exchange fees:
Also if you are in a non-eurozone country and plan using your regular euro debit or credit card, if you are asked if you would like to pay in euro, say no.
The rule of thumb is that you should always pay in the currency of the country you are in. This allows your bank to carry out the exchange and charge you the exchange fee they levy, rather than the retailer doing so, as they inevitably have higher fees.
3. Limit roaming charges
A reminder that since 1st July the capped roaming charges have decreased again to 24c for making a call, 7c for taking a call and 8c for sending a text and it's free to receive a text. Plus data downloads are now capped at 45c per MB with a €50 limit and a warning message to be sent when you have spent €80 of that limit.
So, to save on data, turn off data roaming on your phone before you leave th country (so you don't forget), then only use in free WiFi zones when away. Avail of the WiFi not only to check email, social media etc but also to call and text for free via WhatsApp, Viber and Skype.
Or, if you want to have the freedom to make calls and use data then you will probably be best served by opting for a roaming package.
For example, for €3.99 Vodafone allow you to use your calls and texts as per your home package (i.e. no roaming) and also give you a daily allowance of 100MB of data (Europe only).
Meteor don't charge for receiving a call or a text and charge the standard home price for making calls and texts. They sell 10MB of data for 99c a day.
4. Get the best hotel room price
If you've chosen a specific hotel to stay in you should also check on various websites to see where the best price is advertised. An easy way to do this is at www.trivago.ie, which compares the prices on around 8 sites, including ebookers.ie, lastminute.com, expedia.com, hotels.com and more.
If you don't mind what hotel you stay in but want a good one, an idea is to try the 'secret hotels' section on lastminute.com, which offers discounts on expensive hotels of around 45%, or the secret hotels section on lowcostholidays.ie which claims discounts of up to 50%. Basically, they don't tell you the name of the hotel but give you a description of it, the star rating and the price offered. A useful trick here is to copy and paste the description and google it. As the description is often taken directly from the hotel's web site you may be able to find out exactly what hotel is, see if you like it and compare the prices offered.
5. Use deal sites and cash back sites
Don't forget to look for cash-back or discounted vouchers so that your money will stretch further when booking.
For example on cash-back site fatcheese.ie, you can get 8% cashback from Clickandgo.com and ebookers.ie and 10% back from purchases with expedia and lastminute.com. There is cash back available on other holiday related purchases as well such as 5% back from Hertz and Budget car rental.
To find deals from Ireland's travel agent in one place go to the website of the Irish Travel Agents Association, itaa.ie, which has just launched a deals section.
Do also check the deal sites (Groupon, Living Social, Pigsback, Grab One etc) as they all have accommodation deals, deals on excursions and deals for restaurants with the average discount at 60%. This is an especially good idea if you are holidaying in Ireland as you can browse by location and book, and therefore plan, in advance. Use mydealpage.ie to browse deals from all sites in one place.
6. Travel insurance
If you want peace of mind, are going to be doing anything sporty, are travelling to a more dangerous or even more expensive place medically speaking, then travel insurance is probably a good idea.
A good and comprehensive single policy will costs between €20 and €40 and a good and comprehensive multi-trip one from around €80 to €120, but no matter what you spend it will be a huge waste of money if you can't claim.
So remember:
If there is a pre-existing illness that might lead to cancellation inform the insurer in advance or you won' be covered.If you are careless with your belongings you may not be covered for theft.Were you blind drunk when you injured yourself? If so, your policy may not cover you.If claiming, have you followed the time frames detailed and contacted the correct people? If not your claim may be refused.
7. Check that your EHIC card hasn't expired
If you have a European Health Insurance Card, make sure it hasn't expired as they are valid for two years only after issue. If it has, or if you don't have one go to www.ehic.ie or your local health office to get one. Your new card should be sent to you within ten days.
Do not go via a dodgy online agent that charges to supply them. Remember the card is free to get and is your entitlement.
You need one for each family member and the card gives you access to public health services across the EU, EEA (Norway, Iceland and Liechtenstein) and Switzerland, as though you were a citizen of that country, when you are on a temporary stay there. (If you are an Irish resident you don't need one for the UK however.)
If you have a Smartphone you can also download the free EHIC App (from the European Commission), which gives information and advice on the public healthcare services available in each country.
This can be useful if you need to visit the doctor or hospital while you are abroad, so that you'll know the difference between public and private visits so that you can avoid the latter. This information is also available on the EHIC website if you don't have a Smartphone.
A reminder also that there are some reported problems in the tourist areas of Spain with regard to the EHIC being accepted, so it's all the more important that you know where and how you can use it.
8. Car rental
Don't leave it until you're there to rent a car as you're likely to get a better deal in advance.
But don't be sucked in by the advertised upfront daily price alone. Consider the add-ons and extras such as for insurance, damage waiver, child seat, crossing a border, alternative pick-up or drop off point, and so on. They will quickly add up and the actual rental price you pay may not be anything like the initial advertised price.
Make sure you get a 'collect full, return full' fuel policy, as if you have to return it empty, you'll be charged a higher fuel price by the rental company.
Whatever you do, check the car for scratches and scrapes before you drive off and again on return, taking pictures for reference. And if the car rental company tries to charge you for damage you didn't do afterwards, or if they try and add some other charge that you had never heard of before, don't let them.
9. Avoid airline charges
If you can, only bring hand luggage so you don't pay any extra with Ryanair or Aer Lingus. Take heed of the allowances (Aer Lingus 55c x 40cm x 24cm / 10Kg and Ryanair 55cm x 40cm x 20cm / 10Kg) and weigh and measure carefully. If you don't you'll be charged a flat fee of €60 by Ryanair and €25 to €45 by Aer Lingus depending on where you are flying to.
If you do have to check in luggage always do so in advance. For example, if you opt to check it in at the airport when flying Ryanair you'll pay anything from €100 to €140, whereas online is €25 to €45 each way.
10. Always pre-book airport parking.
If you can't get public transport to the airport (which is likely to be cheaper than driving and parking), then cut parking costs by booking in advance and using comparison sites.
You can choose between the airport's short and long-term car parks but also other privately run airport car parks near-by and even hotel parking near airports.
Use www.parksmart.ie to search and compare different offers. For example, a search for parking at Dublin airport from today for one week, gave options for different car parks from €31.50 to €38.50.
Do check special deals at the airports too; for example at Cork airport at the moment they are offering a €10 voucher to spend at The Loop (airport shopping) if you book the airport's long term blue carpark (€33 for one week).