Listen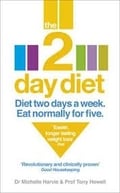 It seems too good to be true. A diet comes along which means you lost weight and almost halved your risk of breast cancer,.
But it is clinically proven and at its essence is good old fashioned fasting - for two days a week.
It was developed by a Dr Michelle Harvie and Professor Tony Howell, a Manchester based dietician and a consultant oncologist and they both joined Pat this morning.