The Rolling Wave Sunday 2 June 2013
Congratulations to our two winners of copies of the CD Ushers Island. The correct answer is that Ushers Island is on the River Liffey quays in Dublin City. There were many imaginative answers!
The winners:
Séamus Byrne, Sandycove, Co.Dublin and David Barnes, Cwmystwyth, Wales.
Our new competition is for two copies of Christy Moore's album Lily and the question - not too taxing, we hope - where is Christy from?
Answers by email, post or Twitter to therollingwave@rte.ie or The Rolling Wave, Music Programmes, RTÉ Radio One or @TheRollingWave.
Good Luck!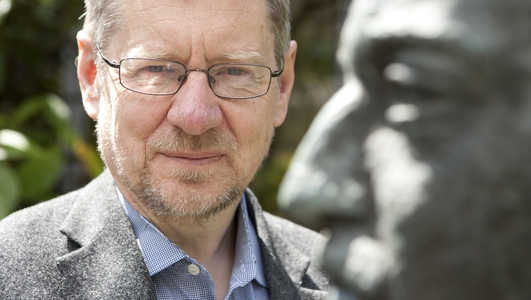 The Rolling Wave
Traditional and folk music in Ireland, presented by Peter Browne
A new and interesting CD, Ceol Ársa na bPíb, from piper Éanna Ó Cróinín, tracks from the TV series The Transatlantic Sessions and previews of some upcoming June traditional and folk events including the Doolin Folk Festival and the John McKenna Traditional Weekend - also the results of our Rolling Wave Quiz and a new question for our next competition.
About The Show
Named after a famous traditional Irish tune, The Rolling Wave is a sharp ear and a close eye on the world of traditional and folk music in Ireland.
Sunday, 10.00pm on RTÉ Radio 1