The Rolling Wave Sunday 2 June 2013
Congratulations to Susanna McAdam of Cleggan, Co Galway and John Byrne of Stillorgan in Dublin - winners of CDs by Planxty and Christy Moore.
The answer: Dónal Lunny, Christy Moore, Liam Ó Floinn and Andy Irvine - the four members of the original 1970s Planxty.
here's our new quiz:
The concertina is an instrument in traditional Irish music associated with one particular county more than any other.
Concertina begins with the letter "c" and there are 4 counties also which begin with "c": Carlow, Cavan, Clare and Cork. The answer is in there somewhere...!
You can reply by:
post - The Rolling Wave
c/o Peter Browne
RTÉ Radio One,
Dublin 4
or email: therollingwave@rte.ie
Twitter: @Therollingwave
Prizes (X 2) are copies of Jack Talty's new CD "In Flow"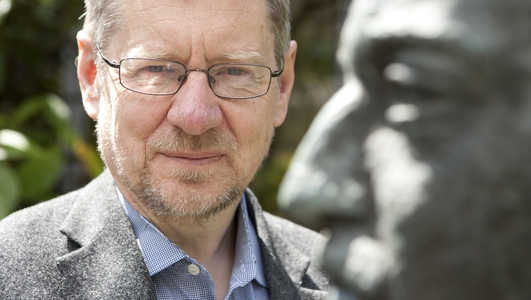 The Rolling Wave
Traditional and folk music in Ireland, presented by Peter Browne
A new and interesting CD, Ceol Ársa na bPíb, from piper Éanna Ó Cróinín, tracks from the TV series The Transatlantic Sessions and previews of some upcoming June traditional and folk events including the Doolin Folk Festival and the John McKenna Traditional Weekend - also the results of our Rolling Wave Quiz and a new question for our next competition.
About The Show
Named after a famous traditional Irish tune, The Rolling Wave is a sharp ear and a close eye on the world of traditional and folk music in Ireland.
Sunday, 10.00pm on RTÉ Radio 1