The World War 1 Roadshow at Trinity College Dublin
'Europe Goes to War, Ireland's Part'>
10am-5.30pm, Saturday, July 12th, Trinity College Dublin

Ireland's part in the Great War will be explored through a series of events at a World War 1 Road Show at Trinity College Dublin on Saturday 12 July.
The World War 1 Road Show will feature a range of events including pop up talks every 15 minutes throughout the day as well as more in-depth lectures on the Great War. In addition, there will be other activities including theatre performances and music as well as a special World War One themed recording of Sunday Miscellany at 12 noon.
There will also be WW1 cooking demonstrations (hosted by Domini Kemp and Catherine Cleary), story telling for families, guided tours, poetry readings and the 'Last Cricket Match of Peace'. The Public Theatre will have soundproof booths where RTÉ Radio 1 will be recording family testimonies for broadcast in August. The day will conclude with the final Bugle call of the 'Last Post'.
For a full list of events and to book your place for the Sunday Miscellany recording: http://www.rte.ie/radio1/sunday-miscellany/
Members of the public are also invited to bring along letters, medals, photographs and items of interest related to World War 1 to be catalogued and digitised by a team experts from the National Library of Ireland. These will be uploaded to an online European archive which is being developed by Europeana (Europe's digital library, museum and archive), in conjunction with Oxford University and with national partners across Europe in time for the 100th anniversary of the outbreak of the war in 1914. It will be the first ever online European archive of private stories and documents from World War 1. This event is now booked out.

RTE Radio One is delighted to partner with the National Library of Ireland and Trinity College Dublin for this day of free events.
The Irish and World War One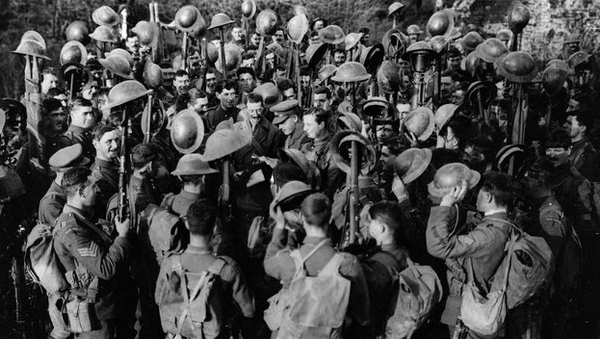 This August will mark the centenary of the start of World War One. We will be commemorating this anniversary on The History Show with special programmes and short items telling the stories of Irish people who were involved in the war. We will also be examining what was happening here during these turbulent years.
Do you have relatives who were involved in the First World War? We would like to hear their stories. Email: history@rte.ie