Gallipoli 100
The History Show and the organisers of the annual Hay Literary Festival in Kells have joined forces, to launch a commemorative event "Gallipoli 100", marking the 100th anniversary of the beginning of the ill-fated WW1 Dardanelles campaign. All events will take place in the Church of Ireland, Cannon St, Kells. It will run from the 24th to the 26th of April 2015, the centenary of the first landings by troops on the Gallipoli peninsula in Turkey.
The three-day programme of events will commence on the evening of Friday, 24th April with the Francis Ledwidge Memorial Lecture, delivered by the distinguished Irish WW1 historian Philip Orr.
Click on the links below to view or download more information, and a draft schedule of events.
The Irish and World War One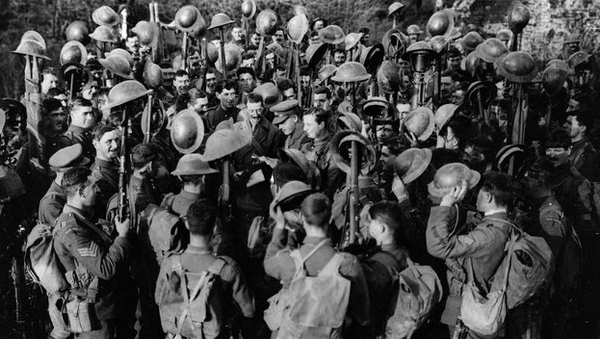 DO YOU HAVE A RELATIVE WHO FOUGHT IN GALLIPOLI?
Close to 15,000 Irishmen fought in Gallipoli during World War I. Almost 4,000 of these soldiers died. Three quarters of the fatalities served in the Volunteer 10th (Irish) Division. This is a staggering fatality rate of almost 27%.
Do you have an ancestor who fought with the Australian forces at Gallipoli?
We'd like to include your stories in our special Gallipoli centenary programme in April. Please Email: history@rte.ie