The History Show Sunday 20 January 2013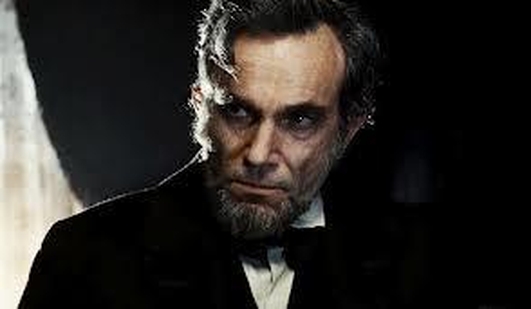 January Lincoln Movie
As the multi-Oscar nominated Abraham Lincoln film comes to a screen near you, we talked about its portrayal of the man and how Hollywood has added to our knowledge of history.

150 years ago this month, Abraham Lincoln signed the Emancipation Proclamation which made the abolition of slavery in the confederate states an official goal of the American Civil War.

Stephen Speilberg's new film, Lincoln deals with the President's efforts two years later to formally abolish slavery in the United States.

Steven Benedict, lecturer in film and Tom Plank, Chairman of Republicans Abroad Ireland previewed this film for us.

Lincoln opens in cinemas nationwide this coming Friday, the 25th of January.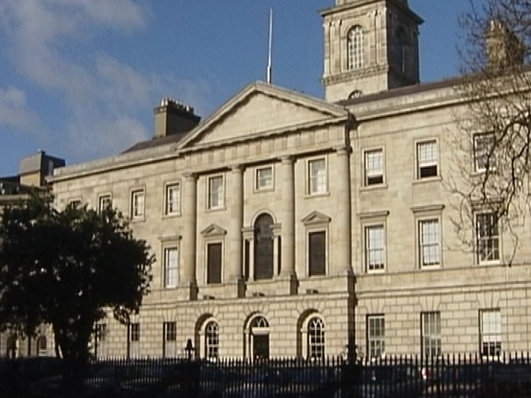 Raising The Red Flag Over The Rotunda
There's been a lot of talk about our sense of resignation in the face of austerity, rising job losses and apparently unending cutbacks. While the Greeks and others have been out on the streets making a lot of noise, we've been staying at home taking it all on the chin. But we weren't always like that you know! Two days after the foundation of the Free State, on this very weekend in 1922, there was a dramatic expression of class anger complete with a red flag flag flying over a public building in Dublin city centre.

Five years after the Russian Revolution, a large group of unemployed workers seized control of the building that's now the Gate Theatre. They raised the scarlet banner high in protest against what they said was the apathy of the authorities in the face of rising unemployment. It was one of the more bizarre events of the Irish revolutionary period as we heard a piece which was written by historian Donal Fallon and read by David Herlihy.

Donal Fallon along with Sam McGrath and Ciaran Murray is the author of Come Here to Me! Dublin's Other History (New Island)
Keywords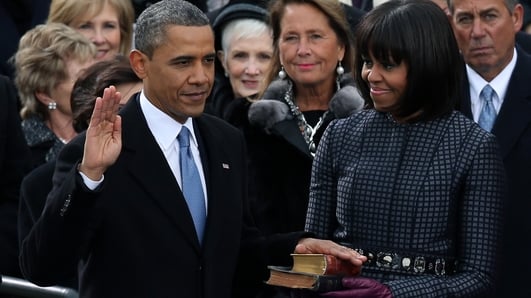 Historical Us Presidential Inaugurations
Barack Obama will be sworn in as the 45th President of the United States at a ceremony in Washington tomorrow. The official theme will be Faith in America's Future to mark the 150th anniversary of the Emancipation Proclamation.

Deputy Editor of The Irish Times, Denis Staunton who will be at tomorrow's ceremony came in talk about some notable past inaugurations - among them, that of William Henry Harrison, the man who has the dual distinction of giving the longest inaugural speech and spending the shortest term in office. He also talked about Franklin Roosevelt, Abraham Lincoln, John F. Kennedy, among others.
Keywords