The God Slot Friday 25 April 2014
Preview of Papal Canonisations.
'The Catholic Church', said Oscar Wilde 'is for saints and sinners. The Church of England is for respectable people.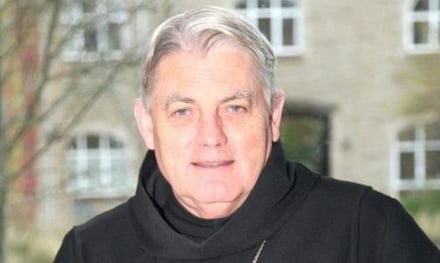 (Dom Mark Patrick Hederman OSB.)'.
As the Catholic Church will gain two new saints on Sunday April 27, Blessed Popes John XXIII and John Paul II, we have assembled a highly respectable and respected panel to preview the event. Joining Eileen Dunne are Dr. Jim Corkery SJ from Milltown Institute, Dr. Andrew Pierce from the Irish School of Ecumenics at TCD, Dom Mark Patrick Hederman OSB, Abbot of Glenstal, and broadcasting legend Ruth Buchanan.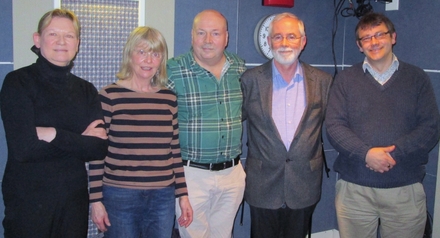 (Eileen Dunne, Ruth Buchanan, Gerry McArdle, Dr. Jim Corkery, Dr. Andrew Pierce.)
All good things must come to an end, and this stimulating and lively discussion brings the current season of The God Slot to its conclusion. The programme also marks the retirement of Producer Gerry McArdle from RTE, so there are quite a few reasons to mark the date in your diaries.
Keywords