The God Slot Friday 25 October 2013
Missions, Theatre, St. Anthony.
Sr. Isabelle Smyth debunks myths about 'the missions'.
From this year's Dublin Theatre Festival: Desire Under The Elms by Eugene O'Neill and The Hanging Gardens by Sam McGuinness, at the Abbey Theatre until November 9.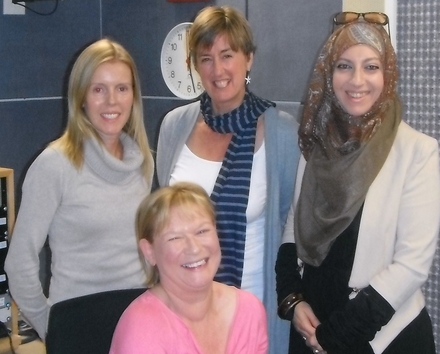 Pictured l to r: Louise Hall, Emer Horgan, Fardus Sultan, with Eileen Dunne.
St. Anthony's relics in Ireland.
Doc on 1: http://www.rte.ie/radio1/doconone/search.html?sort=DC_title&query=sex+slave
World Missions Ireland: www.imi.ie 01 4972035