The God Slot Friday 11 January 2013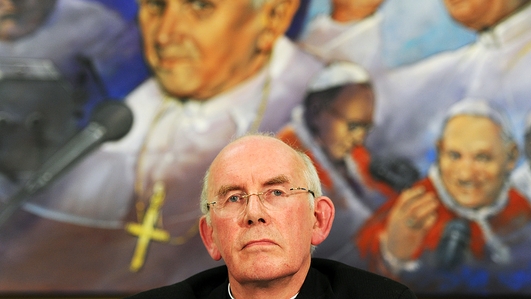 Representatives of the Abrahamic faiths in Ireland look at the spiritual state of the nation.
Speaking last year at the Abrahamic Religions Dinner in Belfast, Cardinal Sean Brady said that the Gospel, the Tanak and the Qur'an are all books of peace, and expressed his belief that it is only by dialoguing together, by respectfully acknowledging the action of God in our respective traditions that the world can be offered a 'future and a hope'. Bearing the Cardinal's words in mind, we invited representatives of the Abrahamic religions in Ireland to do just that, to dialogue together, and this week in our first programme for 2013, The God Slot extends a warm welcome to the C of I Archbishop of Dublin, Michael Jackson, the Roman Catholic Bishop of Dromore, John McAreavey, Rabbi Zalman Lent and senior staff member at the Islamic Institute in Clonskeagh Ali Selim. The conversation is a kind of 'spiritual state of the nation' ranging over topics of importance such as the role of women in the various faith groups, same sex marriage and abortion.
We wish all our listeners a very Happy New Year.
Keywords