The Book Show Saturday 4 November 2017
The Book Show, Saturday 4th November
This week The Book Show hears about the Russian Revolutions of 1917 and the effect they had on Russian writers.
Throughout the hour we hear from a number of speakers who are devoted to Russian literature and these include the comedian and writer Viv Groskop whose latest book The Anna Karenina Fix: Life Lessons From Russian Literature (Fig Tree) is part memoir and part homage to Russian writers.
It includes the poet Anna Akhmatova whose life and work is recalled by Viv on The Book Show.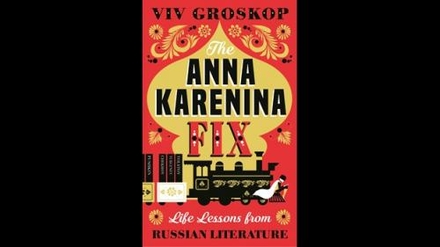 Boris Dralyuk is the editor of The Los Angeles Review of Books and is also a translator of Russian poetry and fiction. His latest book is 1917: Stories and Poems from The Russian Revolution (Pushkin Press). It's an anthology of work from that year of revolution and it includes a poem by Alexander Blok, 'The Twelve'.
Dr. Maria Stillmark is a Russian born philologist at Trinity College Dublin. She also says that The Twelve is the poem of the revolution, capturing the whirlwind and storm as it rages.
She also recalls the hardship for writers at the time; the lack of food or fear of arrest.
She discusses the famous emigré writer Teffi who was admired by both Tsar Nicholas II and Lenin and who left Russia in 1917 and ended up in France where she continued to write short, satirical and dazzling fiction. The work of Teffi has recently been re-published by Pushkin Press.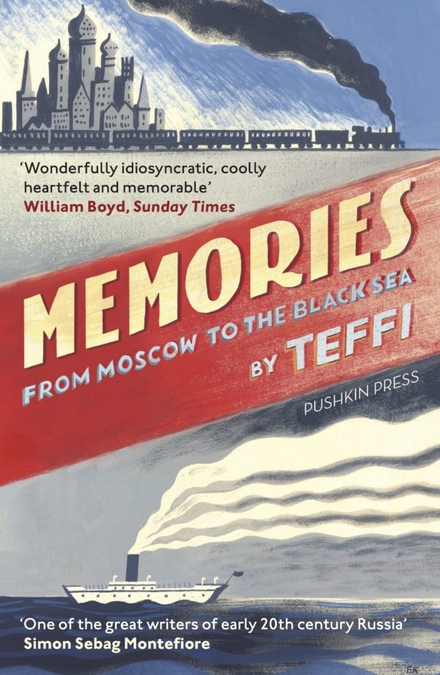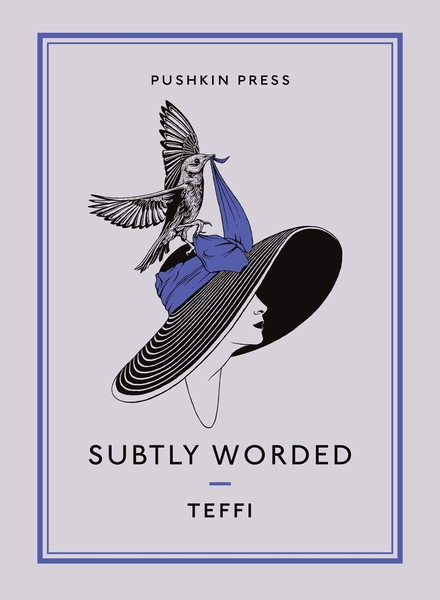 George Saunders is the author of Lincoln in the Bardo and he's this year's Man Booker winner. He's also a fan of the Russian writer Isaac Babel whose work he discusses with us for this episode. Babel's short fiction collection, Red Cavalry, deals with his experience as a soldier in the Russo-Polish war of 1920. It's a harrowing account of hardship and Babel's own mixed feelings towards the war. Boris Dralyuk has translated some of these stories as well as Odessa Stories, a collection of stories depicting the Jewish criminal underworld of Odessa.
Dralyuk's translations of Babel are published by Pushkin Press.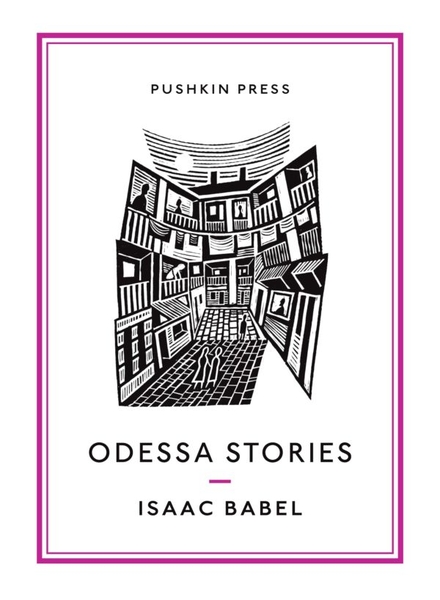 Russian writers enjoyed a brief 'Silver Age' in the years surrounding the revolutions and, after October 1917, they enjoyed many new liberties - especially poets and writers of the newly empowered working class. As the Bolsheviks tightened their grip on power the writers' freedoms were curtailed and they didn't escape the persecution facing everybody on a daily basis. Babel was shot. Akhmatov lost her son and both her first and second husband and many friends. She had to get close friends to memorise her poems as the very act of writing them was life-threatening.
Riot Days (Allen Lane) is a recently published memoir by Maria Alyokhina, the former member of the Russian group known as Pussy Riot. She was arrested with other members of her group after they performed a protest song in a cathedral in Moscow. The arrest and subsequent prison sentence attracted attention from all over the world and Maria tells The Book Show that her book is a manifesto for protest. Nothing will change if you don't make your voice heard. It's a message which is eerily resonant with those of many Russian writers from a century ago.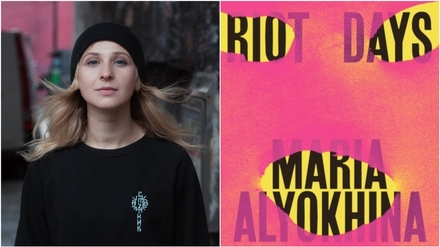 'Dear Character' Competition Update
Thanks to everyone who has sent a letter to a character as part of our Dear Character competition. We have been delighted by the response and have drawn up a shortlist of letters which we have sent to our judge, the Laureate for Irish Fiction, Anne Enright.
She will choose a winning letter and this will be read at our special episode which will be recorded in Smock Alley theatre in Dublin on October 21st 2017.
The winning entry will also win a €250 book token.
At our Smock Alley show we will be reading excerpts from some of the letters. The winning letter will be published online on our RTÉ web page after the broadcast.
Sinéad Gleeson will be in conversation with Lisa McInerney, Anne Enright and Paul Howard. We'll have music by singer Lisa O'Neill and readings from some of our letters to characters by actors Derbhle Crotty and Dermot Magennis.
The show is now sold out but it will be broadcast on RTÉ Radio 1 on Saturday October 28th, 7-8pm.
A full list of those writers whose letters have been shortlisted is below - congratulations to all:
Character: Anna Livia Plurabelle
Writer: Holly Furey
From: Finnegans Wake by James Joyce
Character: Auggie Pullman
Writer: Keeva Holloway
From: Wonder by RJ Palacio
Character: Anna Arkadyevna Karenina
Writer: Lev Nikolayevich (Eoin Shaughnessy)
From: Anna Karenina by Leo Tolstoy
Character: Bobby Mahon
Writer: Rebecca Ivory
From: The Spinning Heart by Donal Ryan
Character: Captain Ahab
Writer: Stephen Phelan
From: Moby-Dick by Herman Melville
Character: George Smiley
Writer: Karen McCormack
From: Various George Smiley novels by John LeCarré

Character: Gregor Samsa
Writer: Bernard Mahon
From: Metamorphosis by Franz Kafka

Character: Holden Caulfield
Writer: Aoife Kavanagh
From: The Catcher in the Rye by J. D. Salinger
Character: June
Writer: Anita Fennelly
From: The Handmaid's Tale by Margaret Atwood
Character: Mr. Toad
Writer: Liam Cahill;
From: The Wind in the Willows by Kenneth Grahame
Character: Nora Webster,
Writer: Shelley Tracey,
From: Nora Webster by Colm Toibin
Character: Raskolnikov
Writer: Sylvia (AKA- Mark Dennehy)
From: Crime And Punishment by Fyodor Dostoyevsky
Character: Robinson Crusoe
Writer: Klara Golez
From: Robinson Crusoe by Daniel Defoe
Character: Rosaleen Madigan
Writer: Marion O'Donnell (Miriam Hurley)
From: The Green Road by Anne Enright
Character: 'She'
Writer: Papa (Stephen Wade)
From: The Road by Cormac McCarthy
Character: Voldemort
Writer: Claudia Rose-Mohan
From: Harry Potter and the Order of the Phoenix by JK Rowling

The Book Show
Presented by Sinead Gleeson, The Book Show is where we get to know a bit more about the books you love and talk about what you could be reading over the next few months.
Writers and publishers will talk stories, books and the world of writing and we'll have readings, reports and regular items. The Book Show will bring you the best in international and Irish authors, with weekly discussions, interviews, features and literary trivia.
If there's anything you'd like to hear covered on the show or have any comments to make, why not get in touch bookshow@rte.ie and you'll find us on twitter @bookshowrte and on Facebook.
Sinead Gleeson Photo credit: Annie Atkins