The Book Show Saturday 22 April 2017
The Book Show, 22nd April 2017
This week on The Book Show we have an hour of interviews and features.
Cúirt International Festival of Literature kicks off in Galway this week (23rd - 30th of April) and we speak to some of the writers who will be taking part.
John Boyne's latest novel The Heart's Invisible Furies tells the story of Cyril Avery from his birth in 1945 to the Marriage Referendum of 2015. Cyril is gay and his life spans some of the darkest and brightest moments in Ireland's modern history. Sinéad Gleeson discusses the novel with John and hears how the referendum campaign in 2015 led John to the idea for the book.
Simon Armitage is a Yorkshire poet who has recently published a collection of poems called The Unaccompanied. Written over the past 11 years or so, he tells The Book Show how they inadvertently reflect on much of the shifting ground in English society – a result of nationalism, globalization, the death of traditional industry and immigration. The poems also revisit Simon's home town in a Yorkshire village and the areas around it where he spent time as a child.
Sinéad speaks to British writer Linda Grant about the life and work of Jean Rhys (1890 – 1979). She is the Dominican born author of many stories and novels set in England, Paris and the Caribbean. They are stories of women who struggle with poverty, alienation, alcoholism and their reliance on (often uncaring) men. Writer Colm O'Shea looks at Rhys' most famous novel Wide Sargasso Sea – a 'prequel' to Jane Eyre – and discusses the world of bedsits and hotels her characters inhabit. We also hear readings of Rhys' work by the actress Donna Anita Nikolaisen.
Alan McMonagle's debut novel, Ithaca, is set in small town Ireland but as the title suggests, his characters dream of places far away from the boarded up shops and rundown streets of where they actually live. It's the story of the troubled Jason Lowry, who is 11 years old, and his mother, Jacinta. It's also the story of Jason's friendship with an unnamed girl his own age who shares her fantasies of ancient Greece, Egypt and the Ithaca of the title. Alan joins Sinéad in studio to talk about the book.
Finally, Ross Raisin tells Sinéad about his latest novel, A Natural, which is set in the world of professional football and is the story of Tom Pearman, a young footballer, and his struggle to deal with his sexuality. Ross discusses homophobia in the world of professional football and describes the life of the young footballers as they move from football grounds to hotels and digs – carrying with them the intense focus on their game as well as the dreams of wealth and stardom.
John Boyne, Simon Armitage, Alan McMonagle and Ross Raisin will all be reading at Cúirt and details of that festival are at cuirt.ie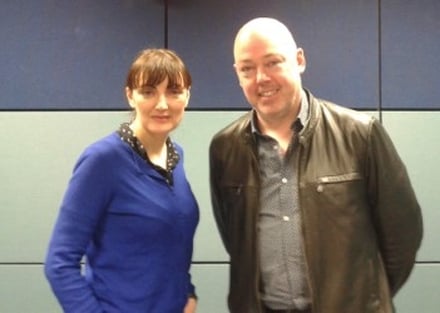 Sinéad & John Boyne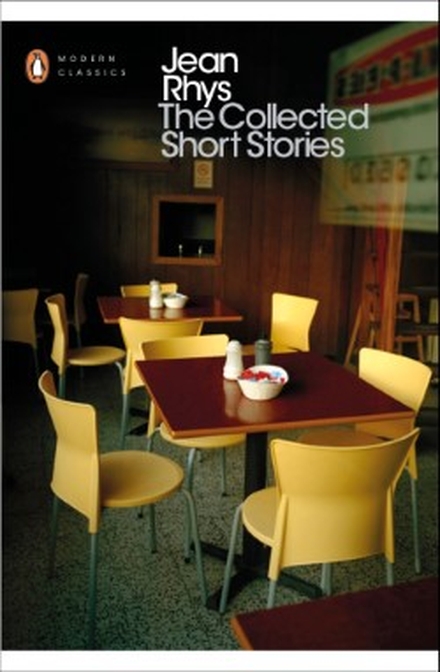 Jean Rhys - The Collected Short Stories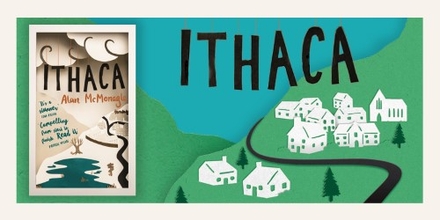 Ithaca by Alan McMonagle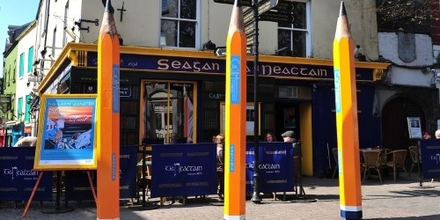 Pencils, Cúirt
The Book Show, presented by Sinead Gleeson, is where we get to know a bit more about the books you love and talk about what you could be reading over the next few months.
Writers and publishers will talk stories, books and the world of writing and we'll have readings, reports and regular items. The Book Show will bring you the best in international and Irish authors, with weekly discussions, interviews, features and literary trivia.
If there's anything you'd like to hear covered on the show or have any comments to make, why not get in touch bookshow@rte.ie and you'll find us on twitter @bookshowrte and on Facebook.
Sinead Gleeson Photo credit: Annie Atkins