The Book Show Saturday 15 April 2017
The Book Show, Saturday 15th April
On The Book Show this week Sinéad Gleeson speaks to the American poet Eileen Myles who is enjoying something of a 'cult status' after many decades writing in the margins. Her New York memoir 'Chelsea Girls' – chronicling the chaotic 1970's – and a new collection of her poems spanning over 40 years have recently been published by Serpent's Tail. Eileen has seen versions of herself played on TV and in film. The comedy drama 'Transparent' has an Eileen Myles-type academic playing a supporting role and in case we're in any doubt about the coincidence, Eileen herself appears in a cameo as the academic's sidekick. Lily Tomlin starred in the 2016 movie 'Grandma' which was inspired by Eileen. So, Sinéad asks her what it's like to suddenly find herself in the spotlight. The background to all of this is her marginalisation in a world which, she says, still finds it hard to make room for nonconformism.Eileen takes the fame in her stride and says there is much much more work to do to accommodate 'other' voices.
Since her collection of short stories, Karate Chop, was first published in English in 2015, Danish writer Dorthe Nors has enjoyed much success. Now her novel Mirror, Shoulder, Signal (Pushkin Press) has also recently been translated and has impressed the critics. In it we meet Sonja, a 40-something, who translates Stieg Larsson type crime fiction from Swedish into Danish. She suffers from a type of vertigo and she is learning to drive! With a small cast of characters including Sonja's two driving instructors and her massage therapist, the reader is brought on an (often humorous) existential journey as Sonja confronts a relationship break-up and the ensuing loneliness. Dorthe Nors joins Sinéad to discuss the novel and Sonja's trials and she also reveals some stark contrasts between how Danes and Swedes cope with misfortune.
Dublin based poet Kerrie O'Brien's debut collection 'Illuminate' (Salmon Poetry) was recently published and Kerrie joins us to discuss the volume and read an appropriately Spring-like poem, 'Bud'. Many of the poems are set in Paris where Kerrie has lived for a while and she tell us how 'the City of Light' has worked itself into her poems.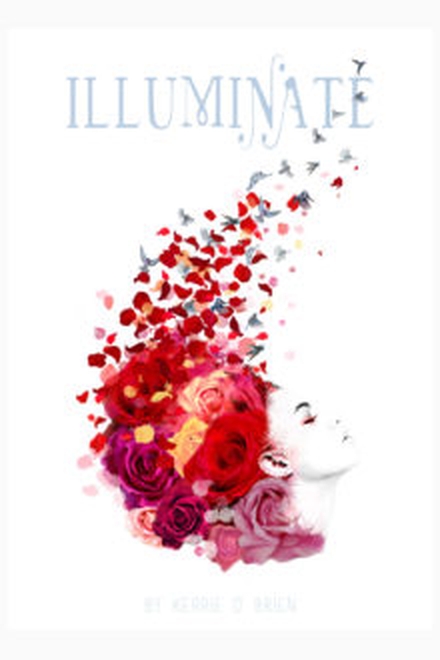 Illuminate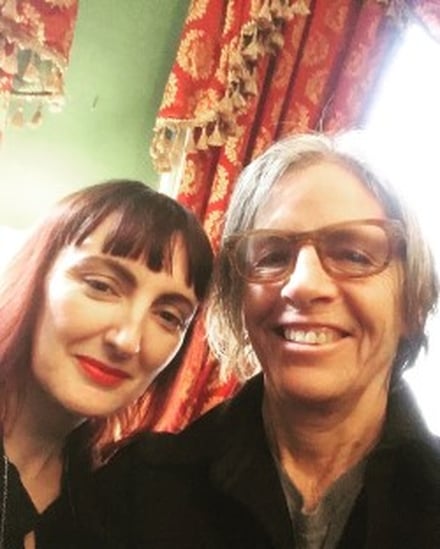 Sinéad & Eileen Myles
'Dear Character' Competition Update
Thanks to everyone who has sent a letter to a character as part of our Dear Character competition. We have been delighted by the response and have drawn up a shortlist of letters which we have sent to our judge, the Laureate for Irish Fiction, Anne Enright.
She will choose a winning letter and this will be read at our special episode which will be recorded in Smock Alley theatre in Dublin on October 21st 2017.
The winning entry will also win a €250 book token.
At our Smock Alley show we will be reading excerpts from some of the letters. The winning letter will be published online on our RTÉ web page after the broadcast.
Sinéad Gleeson will be in conversation with Lisa McInerney, Anne Enright and Paul Howard. We'll have music by singer Lisa O'Neill and readings from some of our letters to characters by actors Derbhle Crotty and Dermot Magennis.
The show is now sold out but it will be broadcast on RTÉ Radio 1 on Saturday October 28th, 7-8pm.
A full list of those writers whose letters have been shortlisted is below - congratulations to all:
Character: Anna Livia Plurabelle
Writer: Holly Furey
From: Finnegans Wake by James Joyce
Character: Auggie Pullman
Writer: Keeva Holloway
From: Wonder by RJ Palacio
Character: Anna Arkadyevna Karenina
Writer: Lev Nikolayevich (Eoin Shaughnessy)
From: Anna Karenina by Leo Tolstoy
Character: Bobby Mahon
Writer: Rebecca Ivory
From: The Spinning Heart by Donal Ryan
Character: Captain Ahab
Writer: Stephen Phelan
From: Moby-Dick by Herman Melville
Character: George Smiley
Writer: Karen McCormack
From: Various George Smiley novels by John LeCarré

Character: Gregor Samsa
Writer: Bernard Mahon
From: Metamorphosis by Franz Kafka

Character: Holden Caulfield
Writer: Aoife Kavanagh
From: The Catcher in the Rye by J. D. Salinger
Character: June
Writer: Anita Fennelly
From: The Handmaid's Tale by Margaret Atwood
Character: Mr. Toad
Writer: Liam Cahill;
From: The Wind in the Willows by Kenneth Grahame
Character: Nora Webster,
Writer: Shelley Tracey,
From: Nora Webster by Colm Toibin
Character: Raskolnikov
Writer: Sylvia (AKA- Mark Dennehy)
From: Crime And Punishment by Fyodor Dostoyevsky
Character: Robinson Crusoe
Writer: Klara Golez
From: Robinson Crusoe by Daniel Defoe
Character: Rosaleen Madigan
Writer: Marion O'Donnell (Miriam Hurley)
From: The Green Road by Anne Enright
Character: 'She'
Writer: Papa (Stephen Wade)
From: The Road by Cormac McCarthy
Character: Voldemort
Writer: Claudia Rose-Mohan
From: Harry Potter and the Order of the Phoenix by JK Rowling

The Book Show
Presented by Sinead Gleeson, The Book Show is where we get to know a bit more about the books you love and talk about what you could be reading over the next few months.
Writers and publishers will talk stories, books and the world of writing and we'll have readings, reports and regular items. The Book Show will bring you the best in international and Irish authors, with weekly discussions, interviews, features and literary trivia.
If there's anything you'd like to hear covered on the show or have any comments to make, why not get in touch bookshow@rte.ie and you'll find us on twitter @bookshowrte and on Facebook.
Sinead Gleeson Photo credit: Annie Atkins