The Book Show Saturday 23 November 2013
On The Book Show
On The Book Show, Sinead Gleeson explores how three authors have retold, reworked and recreated fairytale and classic fiction and what it is that keeps writers returning to particular themes and motifs.
Eoin Colfer & Dr Who
We celebrate the 50 year anniversary of Dr Who with Eoin Colfer. The programme first appeared on our screen on November 23, 1963 and has been revived, reworked and rereleased in many forms since.
Eoin Colfer wrote an e-short for the Puffin/Dr Who e-short anthology. All eleven are published online today.
A Big Hand For The Doctor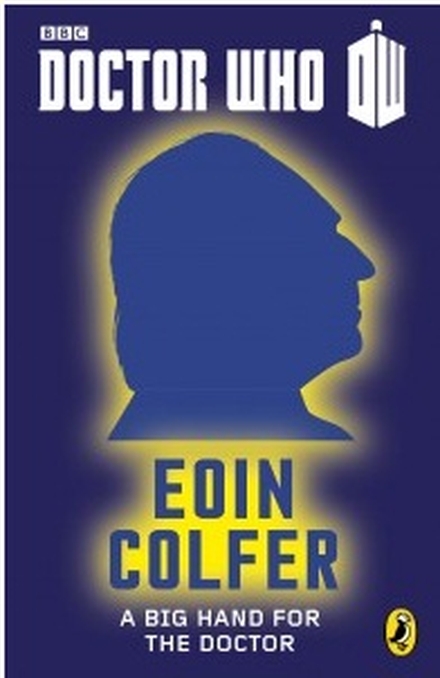 London, 1900. The First Doctor is missing both his hand and his granddaughter, Susan. Faced with the search for Susan, a strange beam of soporific light, and a host of marauding Soul Pirates intent on harvesting human limbs, the Doctor is promised a dangerous journey into a land he may never forget…
Click here to see the book on Amazon
Eoin Colfer's new book is The Reluctant Assassin
www.eoincolfer.com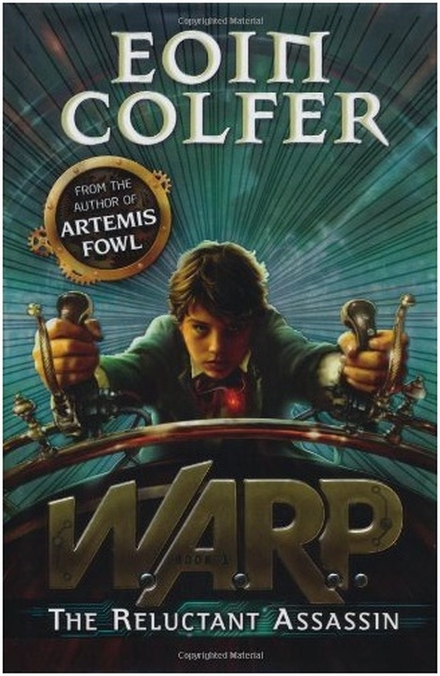 Margaret Atwood
Sinead talks to Margaret Atwood about fairytales motifs, speculative fiction and dystopia
Atwood is regards as one of Canada's finest living writers. She is a poet, novelist, story writer, essayist, and environmental activist. Sinead talk to her about fairytale motifs in her work, the search for the perfect society and dystopian fiction.
And Zoë Comyns visits an exhibition in the aptly named Flood Gallery in Dublin. The exhibition is curate by Michelle Horrigan and inspired by Margaret Atwood's The Year of The Flood.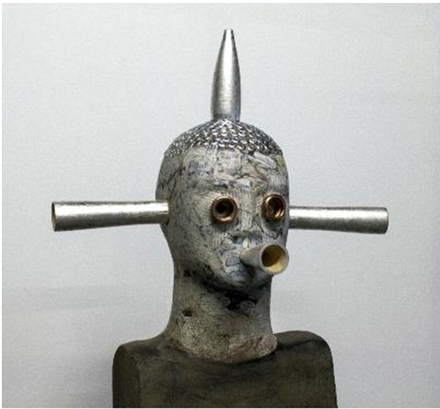 Picture: A Saint for Margaret Atwood by Tom Fitzgerald.
Michelle Browne / Mike Cooter / Benjamin De Burca / Tom Fitzgerald / Zoe Fothergill / Clea van der Grijn / Mark McGreevy.
14 November – 7 December 2013
The book The Year of The Flood focuses on a small community of survivors of a biological catastrophe referred to as the 'waterless flood' and forms part of Atwood's Oryx and Crake trilogy.
In this alternative reality, human rituals are reconfigured, creating situations that are not so much fantastical as eerily familiar and the exhibition interprets these themes.
Jonathan Coe and Gulliver
Jonathan Coe is best known for What a Carve Up and The Rotter's Club. Sinead spoke to him about his first work for children – a reworking of Gulliver's Travels as part of the Save the Story series.
It's a library of 10 books edited by Alessandro Baricco. He invited writers such as Umberto Eco and Dave Eggers to rework stories like The Bethrothed and Captain Nemo. The aim; to save great stories from oblivion by retelling them for a new, younger generation.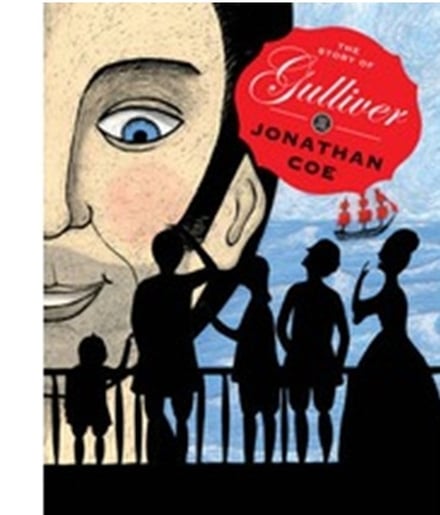 The Save the Story series is published by Pushkin Children's Books.
'Dear Character' Competition Update
Thanks to everyone who has sent a letter to a character as part of our Dear Character competition. We have been delighted by the response and have drawn up a shortlist of letters which we have sent to our judge, the Laureate for Irish Fiction, Anne Enright.
She will choose a winning letter and this will be read at our special episode which will be recorded in Smock Alley theatre in Dublin on October 21st 2017.
The winning entry will also win a €250 book token.
At our Smock Alley show we will be reading excerpts from some of the letters. The winning letter will be published online on our RTÉ web page after the broadcast.
Sinéad Gleeson will be in conversation with Lisa McInerney, Anne Enright and Paul Howard. We'll have music by singer Lisa O'Neill and readings from some of our letters to characters by actors Derbhle Crotty and Dermot Magennis.
The show is now sold out but it will be broadcast on RTÉ Radio 1 on Saturday October 28th, 7-8pm.
A full list of those writers whose letters have been shortlisted is below - congratulations to all:
Character: Anna Livia Plurabelle
Writer: Holly Furey
From: Finnegans Wake by James Joyce
Character: Auggie Pullman
Writer: Keeva Holloway
From: Wonder by RJ Palacio
Character: Anna Arkadyevna Karenina
Writer: Lev Nikolayevich (Eoin Shaughnessy)
From: Anna Karenina by Leo Tolstoy
Character: Bobby Mahon
Writer: Rebecca Ivory
From: The Spinning Heart by Donal Ryan
Character: Captain Ahab
Writer: Stephen Phelan
From: Moby-Dick by Herman Melville
Character: George Smiley
Writer: Karen McCormack
From: Various George Smiley novels by John LeCarré

Character: Gregor Samsa
Writer: Bernard Mahon
From: Metamorphosis by Franz Kafka

Character: Holden Caulfield
Writer: Aoife Kavanagh
From: The Catcher in the Rye by J. D. Salinger
Character: June
Writer: Anita Fennelly
From: The Handmaid's Tale by Margaret Atwood
Character: Mr. Toad
Writer: Liam Cahill;
From: The Wind in the Willows by Kenneth Grahame
Character: Nora Webster,
Writer: Shelley Tracey,
From: Nora Webster by Colm Toibin
Character: Raskolnikov
Writer: Sylvia (AKA- Mark Dennehy)
From: Crime And Punishment by Fyodor Dostoyevsky
Character: Robinson Crusoe
Writer: Klara Golez
From: Robinson Crusoe by Daniel Defoe
Character: Rosaleen Madigan
Writer: Marion O'Donnell (Miriam Hurley)
From: The Green Road by Anne Enright
Character: 'She'
Writer: Papa (Stephen Wade)
From: The Road by Cormac McCarthy
Character: Voldemort
Writer: Claudia Rose-Mohan
From: Harry Potter and the Order of the Phoenix by JK Rowling

The Book Show
Presented by Sinead Gleeson, The Book Show is where we get to know a bit more about the books you love and talk about what you could be reading over the next few months.
Writers and publishers will talk stories, books and the world of writing and we'll have readings, reports and regular items. The Book Show will bring you the best in international and Irish authors, with weekly discussions, interviews, features and literary trivia.
If there's anything you'd like to hear covered on the show or have any comments to make, why not get in touch bookshow@rte.ie and you'll find us on twitter @bookshowrte and on Facebook.
Sinead Gleeson Photo credit: Annie Atkins