100 Words 100 Books Short Fiction Competition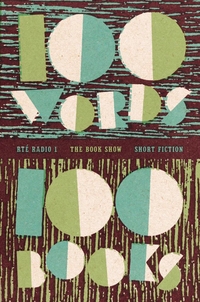 At The Book Show's live broadcast on Saturday December 6th, we revealed the winner of our 100 Words 100 Books competition to a packed audience at The Twisted Pepper.
For the night we published a book with 100 entries we received for the competition. In total over 600 short works of fiction were submitted and we are delighted by the response.
Below is a list of authors whose work we have published and all details of where to purchase a copy of the book can be found here: http://www.obrien.ie/fiction/100-words-100-books
Thank you to all who entered the competition and we hope you enjoy the book.
Jessica Magee
Eoin Devereux
Barry Troy
Jennifer Davidson
Margaret O'Brien
Claire Hennessy
Martina Goggin
Brigid O'Connor
Cristín Leach
John Kelleher
Caroline Busher
Ciarán O'Griofa
Beverly Penn
Catriona Murphy
Eamonn McGuinness
Brian Kiely
Francisco Rivarola
Susan Murray
Rebecca Murphy
Ken Keller
Charlene Carty
Niall Tormey
Barbara Leahy
E.M. Reapy
Helen J Ryan
Niall Kitson
Martin Donohue
Lara Byrne
Nora Ross
Aoife Carrigy
Martha O'Shea
Frank Sonderborg
Joanna Orr
Susan Stairs
Mark Rohu
Emmaleene Leahy
Andrew Hamilton
Oran Doyle
Breffni O'Malley
Alison Martin
Jonathan Farrell
Clodagh O'Brien
Katherine O'Donnell
Sarah Jordan
Neasa McHale
Lorelle Shorten
Sean Smith
Judy Devine
Daniel Colm
Louise McErlean
Maeve Charles
Hazel Gaynor
Catherine Power Evans
Eimear Dodd
Stephen O'Sullivan
Catherine Conlon
Roisín O'Donnell
Alison Henehan
Robert Higgins
Sarah Bannan
Schira Lane
Rosemarie Nolan
Colm Liddy
John Martin
Kelly Creighton
Christine Guillen
Marie Gethins
Adam Trodd
Ian Flitcroft
POS
Deirdre O'Hagan
Kealan Ryan
Sophie Parker
Noel King
Clare O'Dea
Joy Redmond
Nollaig Rowan
Alan Charles
Jan Carson
Michelle McAdoo
Rebecca Kemp
Gisela Tan
Jacqui Kelly
Tom Mulcahy
Rachel Cooney
Liz Nugent
Martin Malone
Paul Lynch