Listen
Remembering the Contraceptive Train
This week, Sunday with Miriam will be remembering an unusual moment in Irish social history, when in 1971 a group of 47 women boarded a train to Belfast and returned later that day to a media frenzy in Connolly Station, bearing condoms, pills, and spermicidal jelly - and challenged the customs officers to arrest them.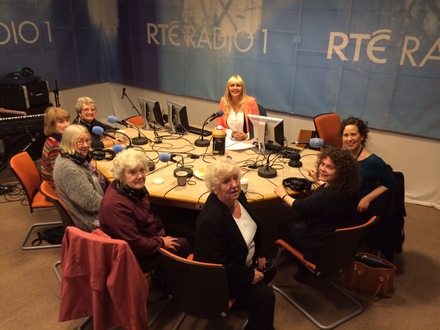 The 'Contraceptive Train' controversy – and the foundation of the Irish Women's Liberation Movement the previous year – is portrayed in a new musical that will open later this week in Limerick at the Lime Tree Theatre before transferring to The Project as part of the Dublin Theatre Festival.
It is written by Arthur Riordan with music by Bill Whelan, and is directed by Lyn Parker for Rough Magic Theatre Company.
Full details at RoughMagic.ie
Mairin de Burca, Mairin Johnston, Mary Maher, Nell McCafferty and Marie McMahon join Miriam in studio.