Music with Luan Parle
Irish Television has been the start for many musicians across the country, and particularly so with my next guest Luan Parle. Luan made her debut on The Late Late Show at the age of 11, appearing on the Toy Show with Gay Byrne singer her own song and she hasn't looked back since. Luan joined Miriam in studio with her own guitar.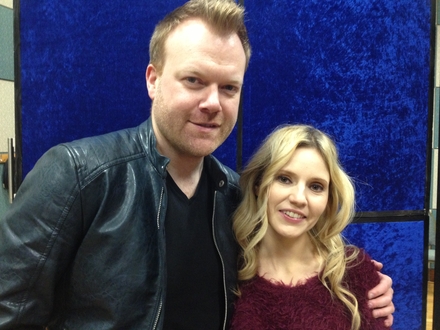 Luan and Clive pictured above.
Gig Dates
Friday 21st November, Hugh Lynch's Tullamore
Saturday 22nd November, Sirius Arts Centre, Cobh
Wednesday 26th November, Bridgewater Arklow
Friday 28th November, Roisin Dubh, Galway
Saturday 29th November, McCarthy's Dingle