Sunday Miscellany 10 February 2013
Sunday Miscellany
The programme's new radio essays and occasional poems, interspersed with complementary music, capture our times, passions and curiosities. The content is selected mostly from open submission, with some commissions. Submissions are welcome from new and established writers alike.
Reportage, appreciations, memory pieces, poetry, travel writing and personal accounts of events and happenings are the stuff of Sunday Miscellany. The programme is part of Sunday mornings since 1968. It is essential listening to many thousands across Ireland and more around the world.
...Announcing the first of our Sunday Miscellany Live series in the new year... We're delighted to be taking part in the Ennis Book Club Festival for the first time on the morning of Sunday 4 March, when we'll record a full programme with a mix of writers from the festival and the locality, and a wide range of music. Join us! Tickets for the event at Glór are now on sale here.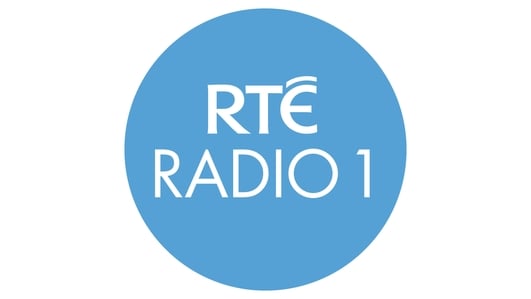 Sunday Miscellany Full
On today's programme you heard:
"Valentine's Bells" by Olive Travers,
"The Sixty-Four Pagers" by John MacKenna,
"Mandela – The Voice Of Hope" by Valerie Bresnihan,
"The River Suir Runs Through It" by Catherine Foley
and "Parallel Worlds" by Tom Ryan
The musical pieces were:
"Romeo and Juliet Suite for Piano Opus 75 excerpts – Dance of The Girl With Lillies" played by Navah Perlman
"Comic Book Dreams" by Adele and the Meanits
"Ilungelo Ngelaklo" by Ladysmith Black Mambazo
and "An Droichead" composed and played by Liam Og O'Flynn with the RTÉ Symphony Orchestra conducted by Alan Buribayev.
A podcast of the speech content of the programme is available on rte.ie/radio1/sundaymiscellany
The broadcast co-ordinator was Geralyn Aspill and
The programme was produced by Aonghus McAnally
Sunday Miscellany February 10th 2013
"Valentine's Bells" by Olive Travers, "The Sixty-Four Pagers" by John MacKenna, "Mandela - The Voice Of Hope" by Valerie Bresnihan, "The River Suir Runs Through It" by Catherine Foley and "Parallel Worlds" by Tom Ryan