Seascapes Friday 30 August 2013
Seascapes
The maritime programme for this island nation presented and produced by Marcus Connaughton.
Hello and welcome aboard your maritime programme -on this weeks edition of Seascapes –we feature the International Federation of Disabled Sailing that's IFDS Disabled Sailing World Championships in Kinsale – attracting sailors from all over the world to the seaside town – we'll be hearing from ACCESS Sailor Georgina Griffin ; former Americas Cup sailor and member of the Kiwi Gold squad David Barnes ; Stephan Thomas a former rugby player from Bridgend in Wales ; Bronze medal Paralympian Niki Birrell ; the world number one Megan Pascoe ; USA Sailing Team Coach - Betsey Alison ; first here on Seascapes Marcella Connolly talks to the remarkable Bradley Johnson ……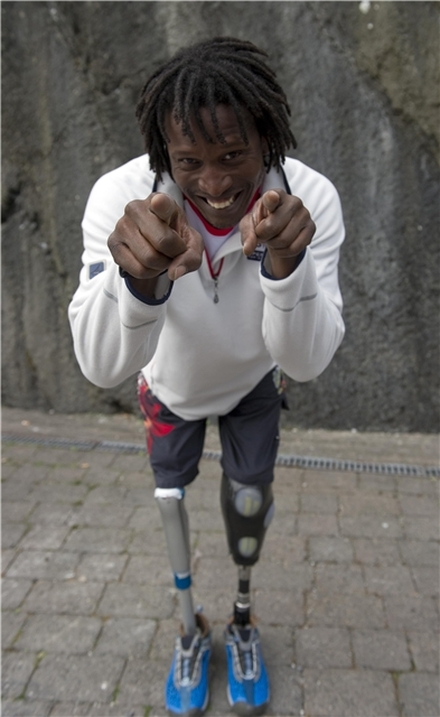 Stephan Thomas of Team GB next here on Seascapes from the IFDS Disabled Sailing World Championship hosted by Kinsale Yacht Club by the way you can read and see more on the dedicated website www.ifdsworlds2013.com or indeed visit Kinsale …….
Staying at the World Championships Seascapes talked to Niki Birrell as the teams assembled over a week ago before the opening ceremony …..
Every Saturday morning a team of volunteers drawn from the club take part in a programme of ACCESS Sailing one of the regular participants is Georgina Griffin she told Seascapes about being involved in the sport ….
Well If Georgina's dedication is determined lets hear from New Zealand sBray Sailing Club are holding their inaugural Ladies Race on September 7th in conjunction with the ISA's Women On the Water (WOW) and the Pink Ribbon fund. They are insisting that a lady helms for the duration of the race and are encouraging as many ladies as possible to take part.The guys are being encouraged to dress up for the day too, but a real lady has to helm.
Bray Sailing Club are asking €10 per lady (genuine or "for the day") towards the fund raising and hope to raise as much as possible.
Finally to the world number one she is Megan Pascoe and she spoke to Marcella Connolly for Seascapes about being in Kinsale for the IFDS Disabled Sailing World Championships…..
Also next Saturday Galway Sub Aqua Club are having a 50th Anniversary gathering in the city – Club Member Paula Harte
On Seascapes on Friday 13th of September we'll be featuring Galway Sub Aqua Club on Seascapes celebrating their 50th Anniversary ……the latest bumper edition of SUBSEA is out now
Celebrating fifty years of diving in Ireland……
"Next Friday night here on Seascapes we'll be featuring the European Laser Championships from Dun Laoghaire – we'll have the tale of two cats one a favourite of Winston Churchill and the other a resident of Belfast as related to veteran journalist Tim Magennis by the late Jimmy Kelly - we talk to Photographer Blogger and Film cameraman Brian Carlin on a remarkable year as he sets off on the 1st leg of the Clipper Ventures Round the World Race ; we hear about last weekends commemoration of Verolme Dockyard - we'll have all that and much more here on Seascapes , until next Friday night - tight lines and fair sailing."