Playlist
RULES OF SCIENCE – PICTURE HOUSE


THIS HEAD I HOLD - ELECTRIC GUEST

HAPPY DAY – DAMIEN DEMPSEY

PART OF THE LIGHT – THE NIALL McCABE BAND


BUDAPEST – GEORGE ESRA

BRIGHT LIGHT – RACKHOUSE PILFER


PACK UP LADY – MORRISSEY AND MARSHALL

WEAPONS – HUDSON TAYLOR

COMING HOME – KAISER CHIEFS

HOME – KIAN EGAN


I'M BACK - EVISTAN

BETTER TIMES A COMIN' – DEREK RYAN

MY LIGHT HOUSE – REND COLLECTIVE


HOW COULD I WANT MORE – JAMIE LYNN SPEARS

I CHOOSE YOU – SARA BAREILLES

Album of the Week: Rosanne Cash - The River & The Thread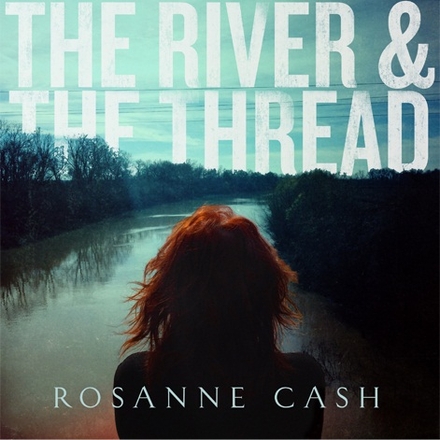 This weeks album of the week is Rosanne Cash - The River & The Thread and here is what www.pastemagazine.com had to say.....
Like a good claret or damp moss, Rosanne Cash's singing is something to sink into. Surrender to the tones—mostly dark, but marked by the occasional glimmer of light—and let the emotions they contain seep inside.
For Cash, the emotions on The River & The Thread are complex and tangled. Beyond what she sings about—the ghost of Emmett Till on the haunting "Money Road," the widow of The Tennessee Three's bassist Marshall Grant on the acoustic-picked "Etta's Tune,"—there is the Grammy-winner's own difficult relationship with the South, her roots and her own musical journey.
What emerges, beyond a woman grappling with a legacy, as much in the rich bottomland as her father Johnny's iconic presence as the voice of America, is a knowing embrace of the conflicts in the things we love. The chooglin' "World of Strange Design," strung with a neon fishing wire guitar solo from Derek Trucks, addresses the notions of problems and things we refuse to acknowledge for that embrace.
Still, the 11-song cycle is mostly a meditation on the textures and musical forms that emerged south of the Mason-Dixon line. The title track suggests each piece does not create a whole, yet the essence can be found in any little piece—just as the Mississippi River serves as a metaphor for the blood in her veins.
Whether tender—as the almost lullaby of "Night School" or the aching "Tell Heaven"—or savoring the moment—the roiling invocation of a religious AM station "50,000 Watts" that saunters like an alley cat on the prowl—Cash has never sounded as comfortable or engaged. These songs are plumbing something deep inside, something she doesn't need to flex or open a wound to inhabit.
Finding not just resolve, but acceptance, is a gift. Cash, who's sidestepped her heritage, and eschewed a career as a country star with 11 No. 1 hits, a marriage to a country writer/producer/artist Rodney Crowell and the city and industry where she found prominence, savored her wandering the Manhattan life she built. With The River & The Thread, she comes home with the warmth reserved for knowing where we're from.
As powerful a witness for the region—Memphis, Mississippi, Alabama, Arkansas—as it is a lovely quilt of musicality, braiding blues, folk, Appalachia, rock and old-timey country, this is balm for lost souls, alienated creatures seeking their core truths and intellectuals who love the cool mist of vespers in the hearts of people they may never encounter
Keywords