Playlist 2nd November 2013
A LIST
ALL I WANT – KODALINE

BONFIRE HEART – JAMES BLUNT

REMEMBER ME – GAVIN JAMES
MARRAKECH – CABIN COLLECTIVE

SURE FIRE BET – ZERVAS AND PEPPER
LONG TIME GONE - BILLY JOE ARMSTRONG & NORAH JONES

WHO'S TO SAY IT IS – LOUISE KILLEEN


SIGN ON – EARTH, WIND AND FIRE

QUEENIE EYE – PAUL MCCARTNEY

THE MAN WHO WANTS- AMOS LEE

THE FAIR FAIR LAND – EIMEAR QUINN, CELINE BYRNE, MARYANNE KNIGHT, NONO MADOLO AND THE R.T.E.C.O.

B LIST
GREAT WALL OF CHINA – JACK L

HOW LONG WILL I LOVE YOU – ELLIE GOULDING
CAREFUL WHAT YOU WISH FOR – BELL X1

I HOPE YOU'LL FIND IT – CHER
COMING THROUGH - WILLIS EARL BEAL

BEST JEWEL THIEF IN THE WORLD – PREFAB SPROUT

ANOTHER IS WAITING – THE AVETT BROTHERS

GIRLS – THE 1975

WHEN TWO WORLD COLLIDE – CHAS AND DAVE

LET ME GO - GARY BARLOW

SING TO THE MOON – LAURA MVULA

RECOMMENDED LISTENING
CAVALIER – JAMES VINCENT MCMORROW

EVERYBODY'S MUSIC – THE BARLEY MOB

CARNIVAL STATION – THE CARNIVAL BROTHERS
LIGHTHOUSE – MARC O'REILLY

TAKE ME TO PARIS – JACQUI SHARKEY

RAINBOX – TRACK DOGS

VERONICA, ANNE AND CLARE – JOHNNY DUHAN

ALONE – THE SCENES

MARRIED TO MUSIC – FIACH MORIARTY

PAPERS IN THE PARK – PICTURE HOUSE

I WANT YOU LOVE – ROYAL WOOD
DOWN ON THE BAYOU - ROBERT MIZZELL

ALBUM OF THE WEEK: David Burke - Where Colours Swim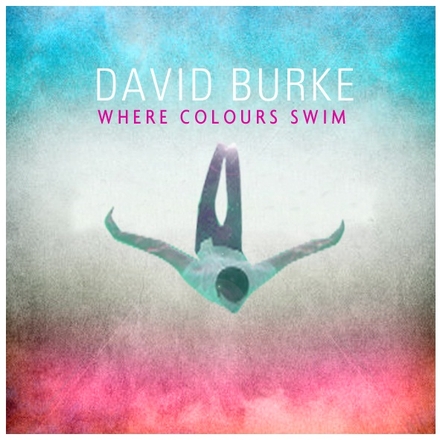 David Burke is delighted to announce that his debut album 'Where Colours Swim' is now available to pre-order on iTunes for €4.99. The album will be officially released on November 1st.

The first 2 releases taken from the album – 'Love Hate' (Single) & 'Clothes on the Floor' (EP) both went in at No.1 on the iTunes Singer/Songwriter charts.

Beautiful Mind (track 8) is the lead single to accompany the album. David wrote the song 10 years ago after being inspired by the movie of the same name.
Checklist!
Write & record debut album – Check
Busk in L.A. & New York's Central Park - Check
Guest artist to Declan O'Rourke, Wallis Bird, Mundy, Kila, Paddy Casey, Alabama 3 & Hothouse Flowers amongst others – Check
Record with Chris Elliott – string orchestrator on Amy Winehouse's 'Back to Black' – Check
Record on Freddie Mercury's 'Bohemian Rhapsody' piano – Check
Run the original marathon course in Athens – Check
Climb Carrauntoohil & Croagh Patrick (barefoot) – Check
Law degree – Check
To Do:
Keep making the music I love
Climb Ben Nevis (Scotland), Mount Kilimanjaro (Africa).........Everest??
Run another marathon
Positive living & positive people
Watch the video for 'Beautiful Mind' here.
Watch the video for "Clothes on the Floor" here.
Watch the video for "Love Hate" here.
Keywords
RADIO 1 RECOMMENDED NEW ALBUMS
THE BARLEY MOB

INSIDE LLEWYN DAVIS – ORIGINAL FILM SOUNDTRACK
MOONDANCE – VAN MORRISON

MOUNTAINS OF SORROW, RIVERS OF SONG – AMOS LEE
MOON LANDING –JAMES BLUNT
GREENSHINE – GREENSHINE

MECHANICAL BULL – KINGS OF LEON
LITTLE BOHMEIA - EDISONS