Playlist 28th October 2013
A LIST
ALL I WANT – KODALINE

BONFIRE HEART – JAMES BLUNT

REMEMBER ME – GAVIN JAMES
MARRAKECH – CABIN COLLECTIVE

SURE FIRE BET – ZERVAS AND PEPPER
LONG TIME GONE - BILLY JOE ARMSTRONG & NORAH JONES

WHO'S TO SAY IT IS – LOUISE KILLEEN


SIGN ON – EARTH, WIND AND FIRE

QUEENIE EYE – PAUL MCCARTNEY

THE MAN WHO WANTS - AMOS LEE

THE FAIR FAIR LAND – EIMEAR QUINN, CELINE BYRNE, MARYANNE KNIGHT, NONO MADOLO AND THE R.T.E.C.O.

B LIST
GREAT WALL OF CHINA – JACK L

HOW LONG WILL I LOVE YOU – ELLIE GOULDING
CAREFUL WHAT YOU WISH FOR – BELL X1

I HOPE YOU'LL FIND IT – CHER
COMING THROUGH - WILLIS EARL BEAL

BEST JEWEL THIEF IN THE WORLD – PREFAB SPROUT

ANOTHER IS WAITING – THE AVETT BROTHERS

GIRLS – THE 1975

WHEN TWO WORLD COLLIDE – CHAS AND DAVE

LET ME GO - GARY BARLOW

SING TO THE MOON – LAURA MVULA

RECOMMENDED LISTENING
CAVALIER – JAMES VINCENT MCMORROW

EVERYBODY'S MUSIC – THE BARLEY MOB

CARNIVAL STATION – THE CARNIVAL BROTHERS
LIGHTHOUSE – MARC O'REILLY

TAKE ME TO PARIS – JACQUI SHARKEY

RAINBOX – TRACK DOGS

VERONICA, ANNE AND CLARE – JOHNNY DUHAN

ALONE – THE SCENES

MARRIED TO MUSIC – FIACH MORIARTY

PAPERS IN THE PARK – PICTURE HOUSE

I WANT YOU LOVE – ROYAL WOOD
DOWN ON THE BAYOU - ROBERT MIZZELL

ALBUM OF THE WEEK: Zervas and Pepper: Lifebringer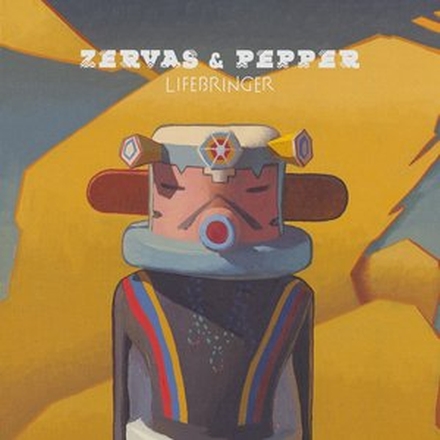 This Weeks album of the week is Zervas and Pepper: Lifebringer

and here is what Nick Dent Robinson had to say:
Zervas & Pepper are attracting a lot of interest in the music press and on radio with their exquisite vocal harmonies, interesting arrangements and highly original songs.

Paul Zervas and Kathryn Pepper are about to release their second album, 'Lifebringer', following the success of their debut release 'Somewhere in the City' which they recorded in 2011.

The pair first met in the Toucan Club, Cardiff in their native Wales and soon decided to write and perform their own original songs as a duo. "That was a very exciting time for us," Paul Zervas recalls. "We were still finding our feet as songwriters, pushing each other and digging ever deeper musically, determined not to be constrained by current trends in musical style. We realised we'd found our ultimate soul mates in each other. As our romance blossomed, the harmony in our music increasingly reflected the harmony in our lives – at times it felt almost otherworldly to us. And our audiences picked up on that."

BBC Radio 2's Janice Long and Terry Wogan have heaped praise on the pair.

'Lifebringer', the new album, includes some of Wales's finest musicians. The material – which Zervas & Pepper describe as "sunny, cosmic, retro folk rock music" - is "more of an escape from reality" than the band's previous work, Paul Zervas says. Critics have been very positive, calling it "perfect festival music" with "an exquisite sound". Comparisons have been made with Fleetwood Mac and Crosby, Stills, Nash and Young. But this may be misleading as it downplays the originality and beauty of the best of Zervas & Pepper's work. 'Lifebringer' is a very satisfying listen. It is well worth making the effort to see Zervas & Pepper perform live with their highly versatile and impressive current line-up including Andrew Brown on bass, Jack Egglestone on drums and Simon Kingman on lead guitar.
The sounds of Laurel Canyon permeate deeply an album of original songs that draw inspiration from their travels, Kathryn says about the album "There are times when our music is a reflection of our lives but mostly we like to create an escape from reality. We wrote the bulk of this album whilst staying in LA last year, taking as much inspiration from art, music and characters we ran into as we could" and Paul adds "We've been somewhat selfish when it comes to the song writing for this album, certainly when it comes to subject matter, there aren't many Welsh singer-songwriters writing material about round-eyed cult leaders, dystopian futures or mystic Indian shamans! So while not intentionally we do tend to write music that flies in the face of our everyday surroundings and lives"
Keywords
RADIO 1 RECOMMENDED NEW ALBUMS
THE BARLEY MOB

INSIDE LLEWYN DAVIS – ORIGINAL FILM SOUNDTRACK
MOONDANCE – VAN MORRISON

MOUNTAINS OF SORROW, RIVERS OF SONG – AMOS LEE
MOON LANDING –JAMES BLUNT
GREENSHINE – GREENSHINE

MECHANICAL BULL – KINGS OF LEON
LITTLE BOHMEIA - EDISONS
WHERE CAN YOU HEAR THIS MUSIC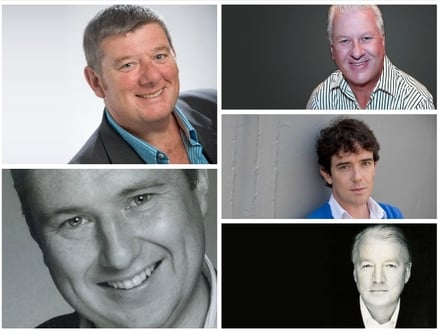 Tracks from the Radio 1 Album of the Week and the Playlist can be heard over the week on Shay Byrnes Risin' Time, The Ronan Collins Show, The John Creedon Show , The Weekend On One with Cathal Murray and Late Date