A List
LOVE LIKE THIS - KODALINE

LIQUID LUNCH – CARO EMERALD
HOMETOWN GIRLS – THE STRYPES

THE END IS NIGHT – BELL X1

NEW TOWN VELOCITY – JOHNNY MARR
I'VE GOT A PLAN – MORRISSEY AND MARSHALL
WE SHARE THE SAME SUN – THE STEREOPHONICS
HOME AGAIN – ELTON JOHN
LAURIE BLUE (THE ADELE SING) – BRIAN FLANAGAN

STRONG ENOUGH – FRANCES BLACK

LOVING YOU – MATT CARDLE FEAT MEL C
B List
LONESOME SPARROW – THE WHILEAWAYS

THIS GIFT– GLEN HANSARD

ALL SO INNOCENT – MILES GRAHAM

GIMME LOVE – HOGAN

EASY FOR AN ANGEL – JORDAN EGAN
JENNIFER JONES – THE ESTABLISHMENT
NIGHT DRIES LIKE INK – LITTLE BEAR

LIFT THE WING – ELEANOR MCEVOY

HANDSHAKE – TWO DOOR CINEMA CLUB

DANCE TONIGHT – MIKE DENVER FEAT SHARON SHANNON

Recommended
LINES ARE FADING – THE CABIN COLLECTIVE

FEELING GOOD – THE SHEEP DOGS
ANOTHER LOVE – TOM ODELL
SHINE DOWN WARMLY – GER WOLFE

TEMPTATION OF EVE – IAN O'DOHERTY
MADE TO LOVE – JOHN LEGEND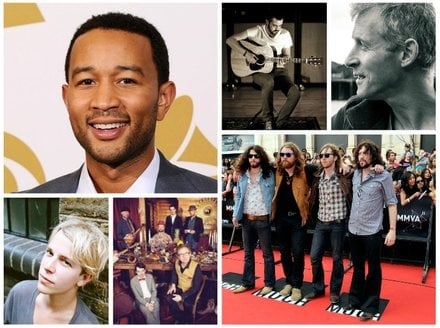 Album of The Week: The Whileaways - The Whileaways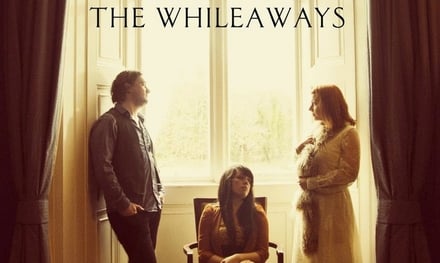 From Siobhan Long in the Irish Times:
Americana has always found firm purchase round these parts, and this newly hewn trio mine a rich seam that owes something to Gillian Welch, Emmylou Harris and Rodney Crowell. But mostly The Whileaways deal a hand all of their own making. With a seven original songs and a refreshingly spirited take on the hoary old The Banks of the Ohio, Noriana Kennedy, Nicola Joyce and Noelie McDonnell cut a confident trail through the undergrowth of roots music. Kennedy's songwriting is the highlight of this set piece, with opener Dear My Maker managing to both set and steal the scene in a few short minutes. Kennedy and Joyce harmonise with sibling-like ease, while McDonnell adds a six stringed backbone to the mix. This is an audacious debut (which hollers for a chance to be heard in a live setting, so rich is its lyrical tapestry) from musicians whose experience pays ample dividends here.
RTÉ Radio 1 Music Policy
To complement the wide range of music on the RTÉ Radio 1 schedule, and to ensure our audience is kept abreast of contemporary music, a playlist system is in operation featuring the best of the current albums and singles. The tracks are rotated over the main daytime programmes and are updated every week.
Tracks from the Radio 1 Album of the Week can be heard over the week on Risin' Time, The Ronan Collins Show and Late Date.