A List
LOVE LIKE THIS - KODALINE

GET LUCKY - DAFT PUNK FEAT PHARRELL WILLIAMS
Liquid Lunch – Caro Emerald
It's Just Not Cricket – The Duckworth Lewis Method

Young & Beautiful – Lana Del Rey
Hometown Girls – The Strypes

Feel It All – KT Tunstall
Stir Crazy – Karrie

The End Is Nigh – Bell X 1

Harry Connick Jr – Everyman Should Know
Old Lady - Sinead O Connor


B List
DON'T FOR GET WHO YOU ARE – MILES KANE
SAILING - MOYA BRENNAN AND CORMAC De BARRA

LONESOME SPARROW – THE WHILEAWAYS

SOUL BROTHER - THE HOT SPROCKETS

The Sun is Gonna Shine – The Carnival Brothers

Everything Has Changed - Taylor Swift & Ed Sheeran
False Alarms – Josh Groban

This Gift – Glen Hansard


All So Innocent – Miles Graham


Recommended Listening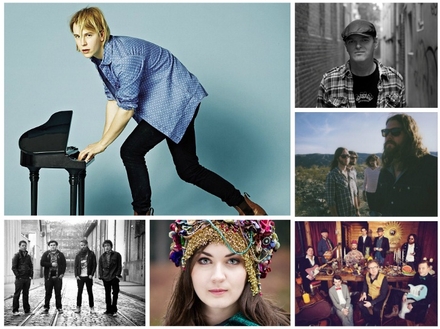 Beyond Relief - Ben Reel and Le Bab
Lines Are Fading – The Cabin Collective

Brokem – Charlene Soria
Gimme Love – Hogan

Feeling Good – The Sheep Dogs
Another Love – Tom O Dell
Album of the Week: Masters of Their Craft - Various Artists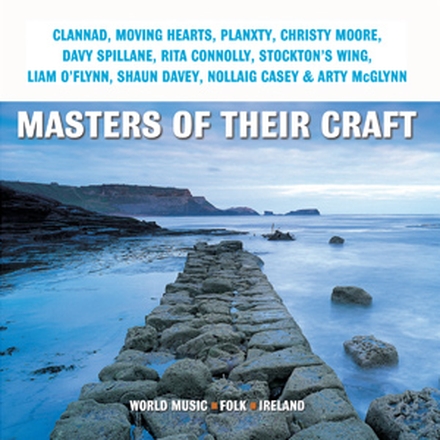 This weeks album of the week is Masters of Their Craft, a compilation of various artists including Clannad, Planxty, Shaun Davey, Stockton's Wing, Christy Moore, Moving Hearts and many more.
Heres what Tim Carroll had to say about it:
Masters Of Their Craft' pretty much sums up what you get with this compilation album from Various Artists on the Tara Music label. It's is an anthology of 18 tracks from some iconic names and bands in Irish and roots music. In a lifespan of some 30 years Tara Music has recorded the work of music maestros such as Christy Moore, Moving Hearts, Rita Connolly, Clannad, Davy Spillane, Planxty, Shaun Davey and Liam O'Flynn - and this album showcases some of their best known work.
So what do you get? Well from the rousing might of 'The Storm' by Moving Hearts and the cautionary tale of 'Ripples In The Rockpools' delivered by Rita Connolly, through the rabid Bulgarian dance frenzy of 'Smeceno Horo' from Planxty along with their definitive version of 'The Good Ship Kangaroo' to the haunting 'Daire's Dream' by Davy Spillane. There's a live recording of Christy Moore singing the wonderful 'The Crack Was Ninety In The Isle Of Man', Clannad delivering the immortal 'Mhórag's Na Horo Gheallaidh' and the echoing simplicity of 'Beautiful Affair' from Stockton's Wing. I could go on but if you know Irish music and Tara Music then you'll already know these 'masters'.
Will avid fans of Irish music have most of the tracks on 'Masters Of Their Craft' on the original albums? Undoubtedly. Then again, is it worth adding this group of gems to your collection? Possibly. And if you are new to the genre is it a good starting point? Probably. There's also an added bonus of some comprehensive notes about the artists with details of the original albums.
RTÉ Radio 1 Music Policy
To complement the wide range of music on the RTÉ Radio 1 schedule, and to ensure our audience is kept abreast of contemporary music, a playlist system is in operation featuring the best of the current albums and singles. The tracks are rotated over the main daytime programmes and are updated every week.
Tracks from the Radio 1 Album of the Week can be heard over the week on Risin' Time, The Ronan Collins Show and Late Date.